An In-Snide Look: I Think I Could Get Used to this Life Sometimes
By: Darrin Snider
Sunday, June 7, 2020
---
Getting Down to Earth with mOOnMen
By: Amy Foxworthy
Sunday, February 16, 2020
---
The Musical Journey of Jethro Easyfields
By: Amy Foxworthy
Tuesday, February 11, 2020
---
Monday Mixtape: Etwasprog
By: Darrin Snider
Monday, February 10, 2020
---
Monday Mixtape: Excerpts from the Summer of 2014
By: Darrin Snider
Monday, January 20, 2020
---
Mix Tape Monday: Mashin' it Up
By: Darrin Snider
Monday, January 13, 2020
---
Mix Tape Monday: Back to the Gym Workout
By: Darrin Snider
Monday, January 6, 2020
---
Top Ten Most Annoying Types of Music Fans
By: Darrin Snider
Saturday, January 4, 2020
---
Album Review: Sietch Ramshackle "U.R.//Nctrl"
By: Amy Foxworthy
Saturday, December 28, 2019
---
Mix Tape Monday: Darrin's Favorite Discoveries of 2019
By: Darrin Snider
Monday, December 16, 2019
Show #176: Werewolf with a Shotgun
By: Darrin Snider (darrin at indyintune dot com)
Saturday, January 24, 2015 5:00:00 PM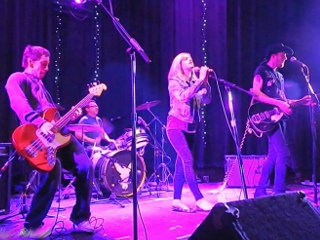 Insanity continues to reign with our "Busiest Year Ever." It's starting to work like an assembly line, finally. Well, an assembly line of one guy, anyway. Fun challenge this weekend: the server that runs the radio side of Indy In-Tune (just the stream, track library, and webcam -- not to be confused with the web server or the podcast hosting server), decided to pack up and desert me the night before recording this. So, no, it wasn't some conspiracy to hide the fact that Melissa from Werewolf with a Shotgun is actually Chris Spears doing a variety of silly voices. She does exist and she really was in Studio B wearing a really cool hat. As for the server, it was a ten-year-old Pentium 4 -- pretty much the technical equivalent of a 75-year-old man with emphysema and not worth anything except as a streaming server, but still in the prime of it's life compared to the 15-year old Pentium 1 that runs the website. That beast, I might add, has never given me a lick of trouble, aside from the fact that it's running Windows 2000, and it's a bitch getting some of the newer software to run on it. I did almost immediately have three or four offers to donate a new computer to Indy In-Tune, all of which were much appreciated. In the end, it was Nick Tucker running a super cool-looking custom job of his, complete with transparent case, neon blue running lights, and extra cooling units -- seeing as how the beast is expected to be busy 24/7/365 ... much like me these days.

I fell in love with this week's guests, Werewolf with a Shotgun, at the 2013 Battle of Birdy's. At the time we did a couple of live promotional spots with them (now lost to a hard drive crash (the week prior to the server crash -- see how my year is going?!). I later booked them for the infamous PodConcert VI, where they brought the house down with the final set of the evening (see above reference to the hard drive crash). Now, on the occasion of the first, long-overdue release, I finally get a permanent record of them on a Podcast, which if nothing else gives me a chance to tell, for posterity, my WWaS story, which most of you are probably tired of hearing by now. We also learned a lot more about the history of the band, a bit of European history, and some zoology tidbits that, certainly I didn't know about. Who says this show doesn't have some redeeming value?!

Links Referenced in the Show:
---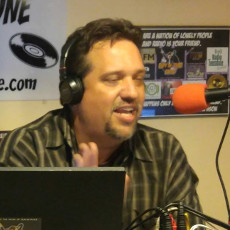 Darrin Snider is the OCD music nerd responsible for creating Indy In-Tune. By day he's a cloud engineer and business analyst, but he still hopes to someday be an overnight freeform disc jockey married to the local weathergirl who happens to be a former eastern-European supermodel.
Blog comments powered by

Disqus
Today on Indy In-Tune
It's Talk Sunday!

* Schedule subject to change without notice. Sorry, but that's rock and roll.
Solicitations and Submissions
Solicitations for blog posts can be made by sending and email to "blog -at- indyintune -dot- com" and should follow these guidelines:
Local (Indianapolis-based) acts always have priority.
Visisting acts playing a bill with one or more local acts are also considered.
We generally don't like to repeat content found on other sites. If your request already has a lot of coverage on other sites, it will be considered low-priority unless you can give us an exclusive angle.
For obvious reasons, we don't do solicited album reviews, though we do appreciate you letting us know when you have a new release. Consider coming in and talking about the album yourself live on the air or a podcast.
All of our staff writers are unpaid enthusiasts. All requests for blog posts are entirely at their descretion.
As such, they generally need a lot of lead-time to put something out -- we're talking weeks of lead time, not hours.
That said, individual authors have full authority to ignore the following guidelines and write whatever they want ... if you can convince them to.
In addition, feel free to write your own post and submit it for posting as a "guest blogger." Those almost always get accepted.
Finally, regional or national acts submitting without meeting the above guidelines are generally ignored. We're not trying to be dicks, but if you send us a generic form-letter with your press release, and it doesn't even remotely concern a local artist or event, then you're not part of our core focus.