Album Review: Sietch Ramshackle "U.R.//Nctrl"
By: Amy Foxworthy
Saturday, December 28, 2019
---
Mixed Tape Monday: Darrin's Favorite Discoveries of 2019
By: Darrin Snider
Monday, December 16, 2019
---
Indianapolis "Art Rock" Band Midwest Contraband Releases Killer 4th Album
By: Amy Foxworthy
Sunday, October 6, 2019
---
Special Presentation #01: MP Cavalier Meets Martin Barre of Jethro Tull
By: Darrin Snider
Saturday, May 4, 2019
---
Mix-Tape Monday: Great Guitarists
By: Darrin Snider
Monday, March 25, 2019
---
Mix Tape Monday: Darrin's Tribute to Tony Iommi
By: Darrin Snider
Monday, March 18, 2019
---
Mix Tape Monday: Darrin's Guilty Pleasures
By: Darrin Snider
Monday, March 11, 2019
---
Mix Tape Monday: Relax with a Nice Bottle of Wine
By: Darrin Snider
Monday, March 4, 2019
---
Mix Tape Monday: Stuff I Feel Like I May Be the Only Person Who Owns It
By: Darrin Snider
Monday, February 25, 2019
---
Mix Tape Monday: My (First) Prog Mix Tape
By: Darrin Snider
Monday, February 18, 2019
Show #042: Tonos Triad
By: Darrin Snider (darrin at indyintune dot com)
Monday, June 22, 2009 8:00:00 PM

Even though I'm frequently a judge at such things, I have this love-hate relationship with the typical "Battle of the Bands" competition. The one redeeming factor is that I get to see a lot of acts this way. I've seen some comically bad acts, and I've seen some acts that make you think, "What are these guys doing playing a battle of the bands for fifty bucks!? They should be touring, at least regionally." On some level, I like all that stuff. The problem is, most of the time the contest is just a thinly-veiled audition to see which bands bring in the biggest crowds or have the most audience appeal -- favoring bands with the longest track record, cutest singer, or best time/date slot in the draw. Rarely do they have anything to do with and objective assessment of musicianship, showmanship, or dogged determination to get up there and give the audience a satisfying musical experience. Ask yourself, would any of the top-selling, most-groundbreaking, influential artists of the past 20 years have a chance in hell at winning American Idol? Could you see Nirvanna, Tool, or Green Day up there defending themselves to Simon Cowell and Paula Abdul?
Tonos Triad is a perfect example of such a band that I met at one of those aforementioned contests I was judging. The cards were stacked against them from the start. Not only did they draw the short end of the stick and end up last on the bill that evening, but they were also up against other great acts that had large followings and brought dozens of their friends -- to say nothing of the fact that the Triad's music isn't exactly what one would expect to hear in a blue-collar sports bar (and a two-night booking was one of the prizes up for grabs that night).
So you have to picture the scene: It's 11:00 or so on a Monday night. Most of the crowd is gone, and I've been drinking beer and listening to bands for the past four hours (hey, there's only so much even I can take in one sitting ... particularly when I'm sitting on a very uncomfortable bar stool). Our "judges' scores" are, for the most part, tallied. The crowd has long-since cast their "audience votes" for whatever band they came in with and left. We're all tired and just waiting to go home. Suddenly, in walk three very serious-looking guys that I figured must have just come off the set of Reservoir Dogs II. One of them whips out an expensive classical guitar; one is hauling a large upright bass; and I can't figure out what the third guy is doing, but he's carrying what looks like ... luggage? Honestly, my first thought: "Pretentious. After all, this is just a small-prize battle of the bands in a neighborhood bar on a Monday night. They can't be any good, otherwise I'd have heard of them before."
Within a half-hour, I'm introducing myself and begging them to be on Indy In-Tune so I can tell everybody about them.
Links referenced in the show: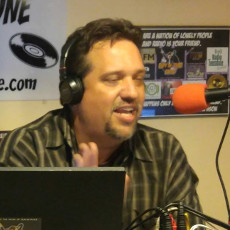 Darrin Snider is the music nerd responsible for founding Indy In-Tune Radio and the Indy In-Tune Podcast. By day he's a cloud engineer, which is fun, but he hopes to be an overnight freeform disc jockey someday.
Blog comments powered by

Disqus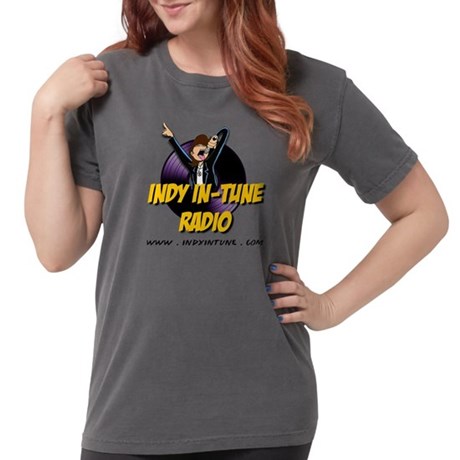 Ladies, don't you hate buying generic (unisex) T-shirts? We've got you covered with a line of womens'-fit clothing in a variety of styles and colors. Check Out Our Specials This Week...
Solicitations and Submissions
Solicitations for blog posts can be made by sending and email to "blog -at- indyintune -dot- com" and should follow these guidelines:
Local (Indianapolis-based) acts always have priority.
Visisting acts playing a bill with one or more local acts are also considered.
We generally don't like to repeat content found on other sites. If your request already has a lot of coverage on other sites, it will be considered low-priority unless you can give us an exclusive angle.
For obvious reasons, we don't do solicited album reviews, though we do appreciate you letting us know when you have a new release. Consider coming in and talking about the album yourself live on the air or a podcast.
All of our staff writers are unpaid enthusiasts. All requests for blog posts are entirely at their descretion.
As such, they generally need a lot of lead-time to put something out -- we're talking weeks of lead time, not hours.
That said, individual authors have full authority to ignore the following guidelines and write whatever they want ... if you can convince them to.
In addition, feel free to write your own post and submit it for posting as a "guest blogger." Those almost always get accepted.
Finally, regional or national acts submitting without meeting the above guidelines are generally ignored. We're not trying to be dicks, but if you send us a generic form-letter with your press release, and it doesn't even remotely concern a local artist or event, then you're not part of our core focus.