An In-Snide Look: I Think I Could Get Used to this Life Sometimes
By: Darrin Snider
Sunday, June 7, 2020
---
Getting Down to Earth with mOOnMen
By: Amy Foxworthy
Sunday, February 16, 2020
---
The Musical Journey of Jethro Easyfields
By: Amy Foxworthy
Tuesday, February 11, 2020
---
Monday Mixtape: Etwasprog
By: Darrin Snider
Monday, February 10, 2020
---
Monday Mixtape: Excerpts from the Summer of 2014
By: Darrin Snider
Monday, January 20, 2020
---
Mix Tape Monday: Mashin' it Up
By: Darrin Snider
Monday, January 13, 2020
---
Mix Tape Monday: Back to the Gym Workout
By: Darrin Snider
Monday, January 6, 2020
---
Top Ten Most Annoying Types of Music Fans
By: Darrin Snider
Saturday, January 4, 2020
---
Album Review: Sietch Ramshackle "U.R.//Nctrl"
By: Amy Foxworthy
Saturday, December 28, 2019
---
Mix Tape Monday: Darrin's Favorite Discoveries of 2019
By: Darrin Snider
Monday, December 16, 2019
Show #073: Brett Wiscons
By: Darrin Snider (darrin at indyintune dot com)
Sunday, August 1, 2010 7:00:00 PM

The last time Brett Wiscons was on the show, he was lead singer of a popular local band who had written a few songs and recorded them on their first EP, which was due to arrive in grand spectacle the following week; I was a newbie podcaster, recently divorced, and just re-learning out how the whole "dating thing" worked. This time, a mere three and a half years later, Brett is a full-time musician and songwriter who has written a lot of songs, the best of which were hand-picked to be on his first solo release, Close My Eyes; I am a veteran podcaster, remarried, with my first born due to arrive in grand spectacle the following week. This also explains why this interview is three months old, arriving after the hiatus I mention, instead of before it -- but, enough of that sentimental, personal stuff.
The point of all that was how much things can change in a mere three and a half years. While I loved the Great Scott! EP, Close My Eyes takes Brett's singing as well as his songwriting into a slightly different, more-sophisticated area, but not so far away that fans of his earlier work will feel at all alienated. While the entire album is somewhat low-key and laid-back (sorry, no big rockers or fast-movers on this one), Brett explores different ways of presenting the material and delivery with a surprisingly diverse set of six tracks, each showcasing their own particular strength. Whether it's the powerful vocal delivery of the title track, the emotion-filled wails of Love Lightly, the sophisticated lyrics of Her Life, or the slow drive and easy swing of Help Myself, this is a very accessible work that showcases a great singer/songwriter and should please almost any fan of laid-back music and introspective lyrics.
---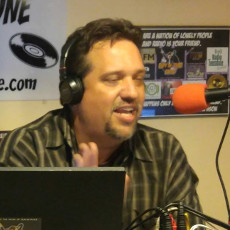 Darrin Snider is the OCD music nerd responsible for creating Indy In-Tune. By day he's a cloud engineer and business analyst, but he still hopes to someday be an overnight freeform disc jockey married to the local weathergirl who happens to be a former eastern-European supermodel.
Blog comments powered by

Disqus
Handy places to visit if you are part of, or want to know more about, our music scene ...
Solicitations and Submissions
Solicitations for blog posts can be made by sending and email to "blog -at- indyintune -dot- com" and should follow these guidelines:
Local (Indianapolis-based) acts always have priority.
Visisting acts playing a bill with one or more local acts are also considered.
We generally don't like to repeat content found on other sites. If your request already has a lot of coverage on other sites, it will be considered low-priority unless you can give us an exclusive angle.
For obvious reasons, we don't do solicited album reviews, though we do appreciate you letting us know when you have a new release. Consider coming in and talking about the album yourself live on the air or a podcast.
All of our staff writers are unpaid enthusiasts. All requests for blog posts are entirely at their descretion.
As such, they generally need a lot of lead-time to put something out -- we're talking weeks of lead time, not hours.
That said, individual authors have full authority to ignore the following guidelines and write whatever they want ... if you can convince them to.
In addition, feel free to write your own post and submit it for posting as a "guest blogger." Those almost always get accepted.
Finally, regional or national acts submitting without meeting the above guidelines are generally ignored. We're not trying to be dicks, but if you send us a generic form-letter with your press release, and it doesn't even remotely concern a local artist or event, then you're not part of our core focus.