An In-Snide Look: I Think I Could Get Used to this Life Sometimes
By: Darrin Snider
Sunday, June 7, 2020
---
Getting Down to Earth with mOOnMen
By: Amy Foxworthy
Sunday, February 16, 2020
---
The Musical Journey of Jethro Easyfields
By: Amy Foxworthy
Tuesday, February 11, 2020
---
Monday Mixtape: Etwasprog
By: Darrin Snider
Monday, February 10, 2020
---
Monday Mixtape: Excerpts from the Summer of 2014
By: Darrin Snider
Monday, January 20, 2020
---
Mix Tape Monday: Mashin' it Up
By: Darrin Snider
Monday, January 13, 2020
---
Mix Tape Monday: Back to the Gym Workout
By: Darrin Snider
Monday, January 6, 2020
---
Top Ten Most Annoying Types of Music Fans
By: Darrin Snider
Saturday, January 4, 2020
---
Album Review: Sietch Ramshackle "U.R.//Nctrl"
By: Amy Foxworthy
Saturday, December 28, 2019
---
Mix Tape Monday: Darrin's Favorite Discoveries of 2019
By: Darrin Snider
Monday, December 16, 2019
Show #076: Camby Road
By: Darrin Snider (darrin at indyintune dot com)
Monday, August 23, 2010 7:00:00 PM

Did it really take  four and a half years for me to feature a country band on Indy In-Tune?  Well, yeah, possibly, but not for lack of trying.  I do recall co-sponsoring a country battle of the bands at 8 Seconds Saloon, which got pretty much no response, at least from the bands that perform original country music, and I have featured some borderline country bands, as well as some bluegrass on the show before.  Then, of course, there's the ill-fated interview with a certain country artist here in town that, though I love the guy dearly, I couldn't actually use, because (and this is an absolutely true story -- I have several witnesses) I led with, "How did you get into music?" and two hours and forty-five minutes later, he finished answering just that first question.  I still have the complete interview, and have promised to use it to pen his biography (or biopic) should he ever become famous, but there's no way I can get that edited down to a 35-minute interview and do him justice.

Cassidy, on the other hand, I have known off and on for nearly 20 years outside of the music scene, only recently having become aware of what she and her new band, Camby Road, were doing with her often-talked-about recording project.  Of course, it still took over two years to get from, "I'd love to have you on the show sometime," to sitting down and putting a mic in front of her. As I said during the interview, it's something of a shock when you realize that karaoke-singing chick who was sucking down Margaritas at your birthday party the other day is actually a damned good singer with a killer backup band and fully-produced CD of original music to boot. To put icing on that cake, she's also got a great story and tells it well: from small-town Indiana dreamer, to recording in Nashville, back to small-town Indiana, and now on the eve of returning to Nashville for the first time as a headliner. Just goes to show you that there's always something new to uncover in this crazy scene if you look around your surroundings a little bit. As I've gone on record several times saying that, while I appreciate any good music, country is not exactly my first choice when deciding what local artist I'm going to go see on a particular night, so for those of you out there who are country music fans, I would greatly appreciate you spreading the word about Indy In-Tune to artists that you think would benefit from being featured on the show, and as always, point me to any local country groups that you think I might enjoy.

Links referenced in the show:
Cassidy/Camby Road can be found here: Myspace | Facebook | Reverb Nation
Cassidy's new CD, Livin' is Good, is currently available by contacting her through any of her web sites, but will soon be out through the usual suspects. We will have links here when it is available.
Our opening track, "Daddy Writes the Words," was written by Paul McDonald and Duane Ellis, re-recorded by Camby Road at the Pop Machine and produced by Mark Johnson.
The other tracks you hear in this episode were recorded at Chelsea Recording Studio in Nashville, TN. Additional instrumentation on the CD was performed by Nashville session musician, Spike Jones.
Their upcoming trip to Nashville is made possible through the sponsorship and generous donation of an RV by Greenwood RV Rentals. Look for a link to the video documentary of the trip, coming soon.
We could neither confirm nor refute the story about Evanescence being discovered through CDBaby, so we left the story in. If you can shed light on the legend, please let us know, we're losing sleep over it.
---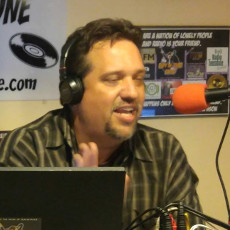 Darrin Snider is the OCD music nerd responsible for creating Indy In-Tune. By day he's a cloud engineer and business analyst, but he still hopes to someday be an overnight freeform disc jockey married to the local weathergirl who happens to be a former eastern-European supermodel.
Blog comments powered by

Disqus
Today on Indy In-Tune
It's Fresh Meat Tuesday!

* Schedule subject to change without notice. Sorry, but that's rock and roll.
Solicitations and Submissions
Solicitations for blog posts can be made by sending and email to "blog -at- indyintune -dot- com" and should follow these guidelines:
Local (Indianapolis-based) acts always have priority.
Visisting acts playing a bill with one or more local acts are also considered.
We generally don't like to repeat content found on other sites. If your request already has a lot of coverage on other sites, it will be considered low-priority unless you can give us an exclusive angle.
For obvious reasons, we don't do solicited album reviews, though we do appreciate you letting us know when you have a new release. Consider coming in and talking about the album yourself live on the air or a podcast.
All of our staff writers are unpaid enthusiasts. All requests for blog posts are entirely at their descretion.
As such, they generally need a lot of lead-time to put something out -- we're talking weeks of lead time, not hours.
That said, individual authors have full authority to ignore the following guidelines and write whatever they want ... if you can convince them to.
In addition, feel free to write your own post and submit it for posting as a "guest blogger." Those almost always get accepted.
Finally, regional or national acts submitting without meeting the above guidelines are generally ignored. We're not trying to be dicks, but if you send us a generic form-letter with your press release, and it doesn't even remotely concern a local artist or event, then you're not part of our core focus.