Podcasts By Year
2022, 2021, 2019, 2018, 2017, 2016, 2015, 2014, 2013, 2012, 2011, 2010, 2009, 2007, 2006, Upcoming Shows


Other Archives
Show #022: Say
By: Darrin Snider (darrin at indyintune dot com)
Tuesday, September 25, 2007 7:15:00 PM





This is the second of seven shows recorded on September 15th at the Kammy's Kause benefit (and apparently the fifth and final in a series of bands whose name begins with the letter 'S'). I have to admit I was somewhat nervous about this one. They didn't seem to have any biographical information I could research ahead of time, I missed about half of their set to record Show #021 (If you pay attention, you can in fact hear Say playing in the background all through the Shadyside Allstars interview), and even MC Mike Potempa, who had been introducing me to the bands that day, could only offer, "I really don't know anything about those guys. They seem really quiet."
Death knell for a podcast ... or so I thought.
As interviews go however, these guys were among the easiest to work with. As unprepared interviews go, I think they were pretty friggin' awesome -- a very intelligent, prepared, down-to-earth group of guys who have great stories, quick wits, and some excellent music that they shared with us.
By way of quick review: Their debut CD, Cornfields to Concrete is a wickedly diverse collection of seven tracks that has a little something for everyone. Hip hop, funk, strait-ahead rock, acoustic folk, are all represented ... and represented well. Sadly my own personal favorite, a slow, bluesy, almost swing-lounge style number called "Baroness" is not represented in this podcast, though it does now feature heavily in my personal "Best of Indianapolis" playlist.
Important links from the show:
Say can be found on the Internet here: MySpace / Web Site
The debut CD, Cornfields to Concrete can be found on CD Baby and iTunes, or can be purchased directly from the band.
The CD was produced by Wes Styles and recorded locally at the Pop Machine, with vocals done at the Mother Ship in Hollywood, CA.
And as with all of these seven shows, we need to thank the following people:
Permalink: http://www.indyintune.com/podcast/blogarchive.asp?article=123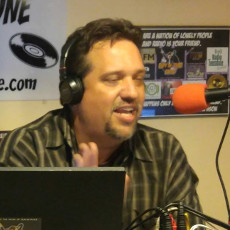 Darrin Snider is the OCD music nerd responsible for creating Indy In-Tune. By day he's a cloud engineer and business analyst, but he still hopes to someday be an overnight freeform disc jockey married to the local weathergirl who happens to be a former eastern-European supermodel.
Blog comments powered by

Disqus