Podcasts By Year
2022, 2021, 2019, 2018, 2017, 2016, 2015, 2014, 2013, 2012, 2011, 2010, 2009, 2007, 2006, Upcoming Shows


Other Archives
Show #023: Chad Mills
By: Darrin Snider (darrin at indyintune dot com)
Tuesday, October 2, 2007 7:00:00 PM





This is the third of seven shows recorded on September 15th at the Kammy's Kause benefit and features singer/songwriter Chad Mills and percussionist Bob Stewart. Chad is interesting in that he is, by day, an engineer -- not exactly a job that affords you very many opportunities to be creative, as certainly the laws of physics are somewhat rigid to say the least. Both Chad and Bob are talented musicians who talk at length about their musical history together, the trials and tribulations of extremely brief encounters with random females, and the pros and cons of blowing off work to write music.
As this is the first in another triple-shot of shows, please forgive me the lazy show notes:
The Chad Mills Band can be found here: Web Site / Myspace
His latest album, 2 Places @ Once, can be purchased from his website
Chad and Bob would like to plug Kent Vernon and Utility Room Recording who produced the album
Our Kammy's Kause segment this show features David, Amanda, and Lauren Lortz. You can read more about Lauren on her Myspace Page.
David is an employee of Tyco Fire and Security, who generously matched all contributions on the day, up to $10,000.
If you are the parent of a 4P Minus child, and you are not already aware, you can find their support group here.
Our promo tonight is for one of my favorite podcasts and blogs that I plug quite frequently, Dave Slusher's Evil Genius Chronicles.
And as with all of these seven shows, we need to thank the following people:
Permalink: http://www.indyintune.com/podcast/blogarchive.asp?article=124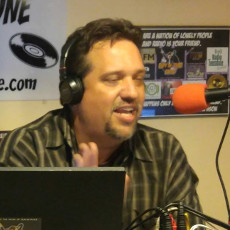 Darrin Snider is the OCD music nerd responsible for creating Indy In-Tune. By day he's a cloud engineer and business analyst, but he still hopes to someday be an overnight freeform disc jockey married to the local weathergirl who happens to be a former eastern-European supermodel.
Blog comments powered by

Disqus