Podcasts By Year
2022, 2021, 2019, 2018, 2017, 2016, 2015, 2014, 2013, 2012, 2011, 2010, 2009, 2007, 2006, Upcoming Shows


Other Archives
Show #027: Original State of Mind
By: Darrin Snider (darrin at indyintune dot com)
Thursday, October 11, 2007 7:15:00 PM





This is the last of seven shows recorded on September 15th at the Kammy's Kause benefit. Pretty much by this point I'm wired for speed on coffee, freezing my butt off, and somewhat punchy as we creep into the late hours of the night. In all, it was a great day, filled with excellent music, great people, tasty food, and a lot of fun doing my first marathon podcasting session. I'm looking foward to going back next year and trying to hit both nights.
Original State of Mind is a tight knit, structured band with the sensibilities and improvisational skills of a jam band and successfully bridges both of those worlds and creates a sound that appeals to both camps of fans. As the interview shows, off-stage they are a tight knit bunch with a great deal of respect for each other's talents and skills, with each member of the band bringing something to the table that makes the whole greater than the sum of it's parts.
Links referenced in the show:
Original State of Mind can be found here: Myspace | Web Site.
Their first CD, Fresh Cut Grass, is available at their live shows and on their web site. When it is available via digital downloads, we'll add a link here.
They're all big fans of the movie The Never Ending Story.
And as with all of these seven shows, we need to thank the following people:
Permalink: http://www.indyintune.com/podcast/blogarchive.asp?article=127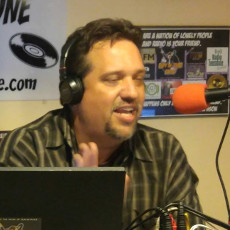 Darrin Snider is the OCD music nerd responsible for creating Indy In-Tune. By day he's a cloud engineer and business analyst, but he still hopes to someday be an overnight freeform disc jockey married to the local weathergirl who happens to be a former eastern-European supermodel.
Blog comments powered by

Disqus