Podcasts By Year
2022, 2021, 2019, 2018, 2017, 2016, 2015, 2014, 2013, 2012, 2011, 2010, 2009, 2007, 2006, Upcoming Shows


Other Archives
Show #031: Jenn Cristy Returns
By: Darrin Snider (darrin at indyintune dot com)
Friday, February 6, 2009 5:00:00 PM





This week marks the first new show for a while, and hopefully a return from our self-imposed hiatus to producing new shows on a semi-regular basis (at least that's my New Years' resolution this year). What can I say? It's been a crazy last twelve months -- but in a really good way this time, at least.
Jenn Cristy has now become our first repeat guest, which is just fine by me, since her previous appearance was one of the best-received shows we've done, and one of my favorite interviews to date -- although, I think this one is even better. Jenn comes to us this time with a freshly-inked international distribution deal with one of those big record company things we like to make fun of, along with four brand new songs which she has graciously allowed us to play for all of you. This does not, however, excuse you from going out and buying all four of them separately at one of the locations listed below. In addition, we get to meet the rest of the band for the first time and gain a little insight into what life on the road with Jenn is really like.
Links referenced in the show:
Prior to listening to this show, you may want to go back and listen to Jenn's first visit with us back on Show #012. That's where we cover the basics like her history, influence, songwriting process, performance habits, and the usual kinds of things we talk about around here.
Permalink: http://www.indyintune.com/podcast/blogarchive.asp?article=145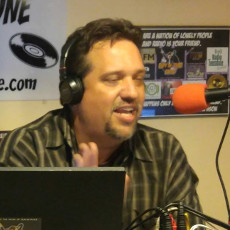 Darrin Snider is the OCD music nerd responsible for creating Indy In-Tune. By day he's a cloud engineer and business analyst, but he still hopes to someday be an overnight freeform disc jockey married to the local weathergirl who happens to be a former eastern-European supermodel.
Blog comments powered by

Disqus