Podcasts By Year
2022, 2021, 2019, 2018, 2017, 2016, 2015, 2014, 2013, 2012, 2011, 2010, 2009, 2007, 2006, Upcoming Shows


Other Archives
Show #030: Upshot
By: Darrin Snider (darrin at indyintune dot com)
Monday, February 23, 2009 7:00:00 PM





One of the cool things about doing this show is when you find a band who plays music that's different from everything you've featured before. Another cool thing is when you find a band who is energetic, upbeat, and genuinely excited about making that music.
Upshot is both of those things.
Despite having fought some pretty tough battles with both the west coast and Cincinnatti music scenes; despite personnel problems; despite geographical difficulties; and despite the usual struggles of eking out a living as musicians, this band has a great rapport, enthusiasm for what they do, a lot fun doing it, and the music that matches perfectly with the vibe they project.
Apologies for some rough audio on this one, it was recorded in a crowded downtown coffee shop, sitting right next to a bunch of electrical equipment that made the mics buzz. I filtered and buried what I could, but you people who seem to focus more on audio quality than show content may get a bit distracted. As for the rest of you, enjoy!
Links referenced in the show:
Upshot can be found here: MySpace.
The new CD has been recorded, but it not yet available. We'll have a link here when it is.

The band has recently been featured on RadioGetsWild.com, check them out and encourage them to play more from Upshot.
This week's promo is for fellow Indianapolis podcaster Zack "The Mothman" Daggy and his many projects found at Mothpod.com.

Permalink: http://www.indyintune.com/podcast/blogarchive.asp?article=146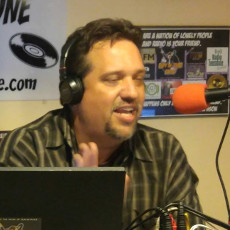 Darrin Snider is the OCD music nerd responsible for creating Indy In-Tune. By day he's a cloud engineer and business analyst, but he still hopes to someday be an overnight freeform disc jockey married to the local weathergirl who happens to be a former eastern-European supermodel.
Blog comments powered by

Disqus