Podcasts By Year
2022, 2021, 2019, 2018, 2017, 2016, 2015, 2014, 2013, 2012, 2011, 2010, 2009, 2007, 2006, Upcoming Shows


Other Archives
Show #032: Indianapolis Songwriters Cafe and the Big Roots Show
By: Darrin Snider (darrin at indyintune dot com)
Monday, March 2, 2009 7:00:00 PM





This week's show is one that I've been looking forward to doing for almost a year now, ever since I was first introduced to the Indianapolis Songwriter's Cafe and the music of Cliff Snyder. This week, rather than playing their own music and talking about their approach to the creative process, Cliff and Cara Jean Wahlers discuss their efforts to promote songwriter and roots-based music in the Indianapolis market as well as the challenges that face musicians who play the type of music whose audience is not the normal bar-hopping party crowd that frequents the clubs and other live-music venues. They also talk about the history and future of the Indianapolis Songwriters Cafe, the Big Roots Show, and the other special one-off shows they feature throughout the year.
In addition to a thoughtful and informative interview, Cliff and Cara Jean bring along five tracks from five different artists, all of whom feature prominently in the shows they manage and promote.
Links referenced in the show:
Cliff Snyder can be found here: MySpace.
Permalink: http://www.indyintune.com/podcast/blogarchive.asp?article=148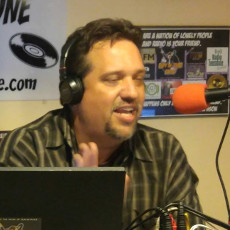 Darrin Snider is the OCD music nerd responsible for creating Indy In-Tune. By day he's a cloud engineer and business analyst, but he still hopes to someday be an overnight freeform disc jockey married to the local weathergirl who happens to be a former eastern-European supermodel.
Blog comments powered by

Disqus