Podcasts By Year
2022, 2021, 2019, 2018, 2017, 2016, 2015, 2014, 2013, 2012, 2011, 2010, 2009, 2007, 2006, Upcoming Shows


Other Archives
Show #035: Whoa!Tiger
By: Darrin Snider (darrin at indyintune dot com)
Saturday, April 4, 2009 12:00:00 PM





I'm constantly amazed by how everybody has a different perspective on the Indianapolis music scene. Some people say it's great and thriving, some people are frustrated that it seems dominated by some style of music other than their own, some people deny there is a scene at all. Then there are some, like Whoa!tiger, that don't seem concerned at all, as long as they can get out and pack a room with their friends and family and play their music.
As long-time veterans of both the cover band and original music circuit, these guys have just produced their first CD, which is completely their own music, yet pays homage to a lot of great rock and roll that has influenced them over the years.
Links referenced in the show:
Whoa!tiger can be found here: MySpace.
Erik (Nelson) and Dan have previously played together in Furnished Souls for Rent (MySpace) and Traffic Jam Zombies (MySpace).
Eric (Tullis) has previously played with The Danny Isaacs Band (MySpace) and its offshoot, Machine Down (MySpace), and previously appeared with the former waaaay back on Indy In-Tune Show #002.
Jack cut his teeth in the bands Safety Meeting (MySpace) and Lazy Dazy (MySpace.com)
Truth Serum and Forgetfulness, Their debut CD (including bonus tracks) is available at iTunes. Additional live tracks are available on their MySpace page.
The CD was recorded at Russian Recorded Studios by Mike Bridavsky. You can see clips of that process on their YouTube channel.
They recently appeared in W

ayne Bertsch

's "Barfly Comic Strip" ... which is one of the best parts of Nuvo Magazine each week.
A few visual references (kindly provided by the band)

Next time you see Dan Janke, be sure and comment on his really cool tattoo, which features Jimi Hendrix, Bob Marley, Johnny Cash, and Harry Potter.
The T-Shirt we alluded to, but edited around because it turns out visuals don't work in an audio format, can be seen here: Front / Back.
Another tidbit that wasn't actually captured in the interview, is Whoa Tiger's band motto: "Arrange Around the Suck" ... which should apply to everyone's every-day life.

Local musicians are hereby encouraged to submit their music for WTTS' new show, Indy Underground, hosted by Laura Duncan. All others are duly instructed to tune in each Monday night at 10:00 PM and support all mainstream media efforts to expose and promote local music ... dammit!
If you're looking for other great podcasts in the Indianapolis area, I wholeheartedly recommend subscribing to the Indianapolis Podcaster's feed, which contains a few dozen different shows (with more being added all the time) from local podcasters.
And finally, I would like to give a special shout out to the new guys in town, Man Fights Back. I'm enjoying their early efforts, and I'm looking forward to great things from them in the future.
Permalink: http://www.indyintune.com/podcast/blogarchive.asp?article=156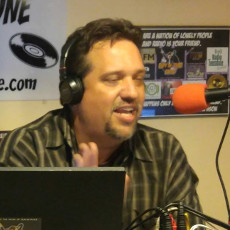 Darrin Snider is the OCD music nerd responsible for creating Indy In-Tune. By day he's a cloud engineer and business analyst, but he still hopes to someday be an overnight freeform disc jockey married to the local weathergirl who happens to be a former eastern-European supermodel.
Blog comments powered by

Disqus