Podcasts By Year
2022, 2021, 2019, 2018, 2017, 2016, 2015, 2014, 2013, 2012, 2011, 2010, 2009, 2007, 2006, Upcoming Shows


Other Archives
Show #038: Scooter Hanes
By: Darrin Snider (darrin at indyintune dot com)
Sunday, May 10, 2009 8:00:00 PM





This is another one of those shows that has been in the works for what seems like an eternity. I've been friends Scooter Hanes for a few years now, but it has taken all that time for the stars to align such that the timing is right to have him on the show. Fortunately, with his demo completed and work begun a full-length CD, this has become the opportune time to give him a little promotion.
Scooter has made a name for himself on the east coast with various musical projects and a CD with his former musical partner Paul "Pabo" Dake released through Zigmo Records -- good luck finding a copy. Here in Indiana he has been very successful playing such venues as the Whammy Bar, the Rathskellar, and recurring gigs at a couple of notable chain restaurants here in town. Contrary to rumor, he is not the guy in the freecreditreport.com commercials.
Recently, however, he has put his efforts into his own music as the primary singer/songwriter/guitarist in the Scooter Hanes Band, and inexplicably, is actively looking to trade steady, high-paying, corporate gigs for the smaller audiences of the less-stable, less-appreciated, all-original music scene. For that, we salute and support him.
Links referenced in the show:
Scooter Hanes can be found here: MySpace | Web Site.
He has graciously shared tracks from his recently-completed demo with us today. His first solo CD is in the works, and we will have a link here when it becomes available.
Random non-sequitor trivia: New Castle, Indiana does indeed host the world's largest high school fieldhouse.
In case you hadn't heard: Yes, the Music Mill is back.
Scooter plays, and wholeheartedly endorses Taylor Guitars.
Scooter is currently a staple performer at Jimmy Buffet's Cheeseburger in Paradise and occasionally Champps Americana.
The fourth track played, Under the Mistletoe, features Lani Williams, who currently performs as a duo with Joe Hart. You can check out their stuff here: Myspace.
Permalink: http://www.indyintune.com/podcast/blogarchive.asp?article=164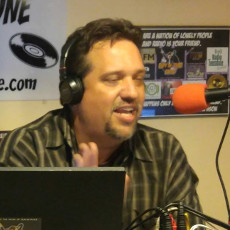 Darrin Snider is the OCD music nerd responsible for creating Indy In-Tune. By day he's a cloud engineer and business analyst, but he still hopes to someday be an overnight freeform disc jockey married to the local weathergirl who happens to be a former eastern-European supermodel.
Blog comments powered by

Disqus