Podcasts By Year
2022, 2021, 2019, 2018, 2017, 2016, 2015, 2014, 2013, 2012, 2011, 2010, 2009, 2007, 2006, Upcoming Shows


Other Archives
Show #051: Civilian
By: Darrin Snider (darrin at indyintune dot com)
Monday, August 31, 2009 12:00:00 PM





The cool thing about doing Indy In-Tune is that the mood and tone of the shows is as diverse as the music we feature. Thus, after doing three somewhat serious singer-songwriter shows in a row, it's nice to have fun, crazy band-centric one that just completely falls apart on you. My advice, take a couple of Tylenol because separating the voices talking over each other, making sense of the semi-obscure in-jokes, and just generally following the weird flow of conversation is bound to give you a migraine. Imagine spending four horus trying to censor it down so that it was only offensive to 49% of the listeners.
By the way ... adult content warning ... the easily-offended should probably go back and listen to shows 48-50 again.
On the other hand, if you're already a fan of Civilian, then you know how much fun these guys can be and are no doubt already looking forward to Episode #1 of "The Blake Show" coming later this fall. Despite what probably sounded like me calling him out in the middle of the episode, I do love the guy to death. Problem is, the tear-filled eyes I had from laughing so hard and the big grin on my face didn't come off on mic.
This is the first of a series of shows recorded at the 8 Seconds Rock Battle, where quite-frankly we were already somewhat overwhelmed by the hospitality afforded us as co-sponsors, not to mention the sheer debauchery of hanging out in the green room at a rock battle of the bands. I've never been to an after-show hotel party hosted by Led Zeppelin, but this was probably as close as I'll ever get in my lifetime.
Links referenced in the show:
Civilian can be found here: MySpace | Facebook.
Blake, the drummer, was first heard on the pilot episode of Crossroad Resonances In-Tune.
Co-Host Mike Dyer is host of the Crossroad Resonances Podcast, which can be found here: Web Site | MySpace.
This is the first of three episodes recorded during round one of the 2009 Rock Battle at 8 Seconds Saloon (of which Indy In-Tune is a co-sponsor). Final round of action is Friday, September 25th.
Their first CD, Saints and Sinners is currently out of stock. When the second press is done, we will have a link here to where you can purchase it.

It was recorded at Chance Studios in Bedford, Indiana.
Blake is a follower of Dennis McKenna and, along with artist Alex Gray, a proponent of the "Ayahuasca Experience."
Civilian will be participating in the Freedom Cookies benefit on October 17th in Edinburg, Indiana.
Our next Musician's Night Out will be Tuesday, August 25, at BW3 on the south side.
Fellow Indy podcast Crossroad Resonances (MySpace | Web Site) is sponsoring the September to Remember on September 11th and 12th. For details and a list of bands being featured, check out their show.
The next Indianapolis Podcaster's Guild meetup will be Tuesday, September 29th, 7:00 PM at the Yats downtown.
Permalink: http://www.indyintune.com/podcast/blogarchive.asp?article=187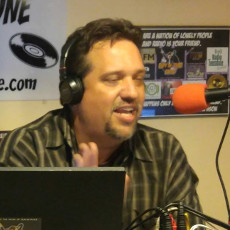 Darrin Snider is the OCD music nerd responsible for creating Indy In-Tune. By day he's a cloud engineer and business analyst, but he still hopes to someday be an overnight freeform disc jockey married to the local weathergirl who happens to be a former eastern-European supermodel.
Blog comments powered by

Disqus