Podcasts By Year
2022, 2021, 2019, 2018, 2017, 2016, 2015, 2014, 2013, 2012, 2011, 2010, 2009, 2007, 2006, Upcoming Shows


Other Archives
Show #053: Smoke Ring
By: Darrin Snider (darrin at indyintune dot com)
Wednesday, September 9, 2009 5:00:00 PM





This is the third of three shows recorded July 31 during round 1 of 8 Seconds Saloon's Rock Battle '09 (co-sponsored by Indy In-Tune). Two more bands that we, unfortunately, didn't have time to record that night will be on in future episodes (#056 with Before I Fall and #063 with Dead Man's Grill). We look forward to being back at 8 Seconds for the finals in just a few short weeks featuring Dead Man's Grill, Outer Sanctum, Compass Rose, Smoke Ring, Jai Baker, Shadow Box, One-Eyed Dog, and others.

Smoke Ring is a band of contradictions. One one hand, they sing about having no luck at all, yet on the other hand their album, "Fell in the Right Place," is a guitar-driven, butt-kicking, rock and roll testament to how the lineup and songs seem to just gel effortlessly into a cohesive unit that effortlessly churns out great number after great number to an audience that adores them (they were voted into the Rock Battle finals in the middle of this recording). If anything, it's I who should be decrying my lack of fortune during this interview, which was recorded in three separate sessions (before they played, after they played, and after the winners presentation) and interrupted multiple times by those other, "old media" sponsors who wanted a piece of the winners. Though I think I said it in the interview, I do need to extend thanks to Smoke Ring for doing their best to make sure that they finished out the interview with Indy In-Tune, even though there were most-definitely more-important people and broadcasting organizations -- with bigger audiences -- that wanted their attention all of the sudden. We look forward to seeing (and hopefully having a drink with) them on the 25th when we return for the final round.


Links referenced in the show:
Smoke Ring can be found here: MySpace.
Permalink: http://www.indyintune.com/podcast/blogarchive.asp?article=189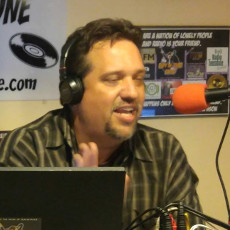 Darrin Snider is the OCD music nerd responsible for creating Indy In-Tune. By day he's a cloud engineer and business analyst, but he still hopes to someday be an overnight freeform disc jockey married to the local weathergirl who happens to be a former eastern-European supermodel.
Blog comments powered by

Disqus