Podcasts By Year
2022, 2021, 2019, 2018, 2017, 2016, 2015, 2014, 2013, 2012, 2011, 2010, 2009, 2007, 2006, Upcoming Shows


Other Archives
Show #057: The Jeremy Vogt Band Returns
By: Darrin Snider (darrin at indyintune dot com)
Wednesday, September 2, 2009 12:00:00 PM





When I go back in the archives and consider my top five favorite interviews over the last 50-some-odd that I've done, I'm always reminded of a brisk April night in the biergarten at the Rathskellar, late April, 2006. Just to set the scene: it's around midnight, the place has been closed for an hour, the lights are off, the staff have all gone home, and huddled around a picnic table are four half-drunk idiots laughing their butts off at ... well ... something must be really funny, anyway. Local artists were responding favorably to my idea of a local music podcast, Indy In-Tune had just been picked up on iTunes two days before -- increasing the listership ten-fold overnight -- and I was finally starting to think, "Hey, this idea may just have legs." I spent the next three years reading the JVB message board, watching the MySpace posts, and catching the odd show here and there, chomping at the bit for a new album to come out so I could get these guys back on the show.
That persistence paid off three weeks ago when Jeremy finally announced the arrival of Villains and Vocoders. Within a couple hours, a new podcast was scheduled, and shortly thereafter I had my first taste of a brand spankin' new JVB album. Like it's predecessor, People in Strange Places, the album is a solid, well-produced (but not over-produced) example of some of Indiana's finest songwriting and playing -- a tribute to Jeremy's legendary perfectionist nature in the studio, and the top-notch musicians he surrounds himself with. While fans of their first album may be caught a bit off guard by Villain's edgier, more-stylized, less pop-oriented sound, there's still enough of the old JVB to keep them tuned in while they make the minor adjustment. As Jeremy says in the interview, "It's a little darker, it's a little more rock and roll ... and I think that speaks more to what this band is right now." (Imagine that: a band that plays what its feeling, instead of what the industry says is going to maximize it's marketing potential with the masses.) In that respect, I feel like Villains and Vocoders is a lot like catching up with an old friend years later -- it's mostly familiar, except that you're both a little older, a little wiser, and a little more seasoned. While I love and listen to both albums regularly, I'm thinking this one is going to be played a bit more in the years to come.
Note: Like last time, there is an "Unrated Directors Cut" (aka, "Let's wind up Ryan Shore and watch him go!") of this episode. That's available to the members and special friends as soon as we verify that you're not parents, employers, clients, or high church officials of the members of the band. Ask for it by name.

Also note: We're out of sequence with this one. Again, a special consideration to coincide with the CD release. Not unprecedented, but also not something I do very often. My apologies to Outer Sanctum for the pre-empting, you'll meet them in a couple of days on Show #052.
Links referenced in the show:Permalink: http://www.indyintune.com/podcast/blogarchive.asp?article=195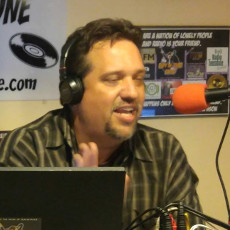 Darrin Snider is the OCD music nerd responsible for creating Indy In-Tune. By day he's a cloud engineer and business analyst, but he still hopes to someday be an overnight freeform disc jockey married to the local weathergirl who happens to be a former eastern-European supermodel.
Blog comments powered by

Disqus