Podcasts By Year
2022, 2021, 2019, 2018, 2017, 2016, 2015, 2014, 2013, 2012, 2011, 2010, 2009, 2007, 2006, Upcoming Shows


Other Archives
Show #064: Cootie Crabtree
By: Darrin Snider (darrin at indyintune dot com)
Thursday, November 12, 2009 7:00:00 PM





In retrospect, it was inevitable that Mr. Coot Crabtree would make it on to this show eventually. As someone who's worked with several of our former guests, is a staple (dare we say, 'living legend') in our local singer/songwriter community, is a former podcaster himself, and is now a big-time radio host carrying our common crusade to expose lesser-known regional talent via the terrestrial airwaves, this guy has it going on.

The thing I really like about Cootie is his complete openness in his approach to making and performing music. Not only does he frequently act as a side man and contributor to his friend's projects, but he also allows many of these same friends to write and contribute material for his own projects. In addition, his enthusiasm for branching out and working with different types of bands, styles of music, and producers to constantly explore and refine new and diverse sounds, makes him one of our more dynamic performers and diverse artists who, despite wearing these many hats and faces, still maintains a distinctness and style that is all his own.

Links referenced in the show:
Coot Crabtree can be found here: Web Site | MySpace | Facebook.
He is joined on this interview by Andrew Funke of the Rhinestones (Web Site | MySpace) and Jason Payton of the Payton Brothers (MySpace | Web Site).
Cootie was introduce to the music scene by John Jet (soundman at Local's Only) and Jethro Easyfields (guest on Show #054) whose latest album, Elixir, he contributed to.
Our first track, "In the Moment," was written by Cootie's friend Johnny Ping and recorded live by Scott Kern (who will hopefully be appearing on an upcoming show in the very near future) at Spencer's Stadium Tavern.
Our second track, "Old Song," was recorded with the Payton Brothers at their studio, Payton Made Studios in Bloomington and is the lead-off track to Cootie's latest album, the Monon Drift -- which you can obtain via his MySpace page.
Monon Drift was recorded partially by the Payton Brothers at Payton Made Studios and partially by Scott Kern at Fairhope Studios.
Our third track, the Payton Brother's "Oh Well" from their soon-to-be-released EP and was recorded by Mark Galup at Real Recording in Bloomington.
Our fourth track, "Might as Well Be a Train," was written by Owen Neighbors, and performed by Cootie, the Payton Brothers, and Andy Erronus.
Cootie is currently working on his next release with a new producer, Dick Gist, at Trinity Hills Studio in Bloomington.
You can hear Scott Kern's long-faded Crabtree's Trunk podcast here.
Check out Cootie every week as the host of the Back Road Radio Show every Wednesday night at 8:30 on 91.9 WITT.
Permalink: http://www.indyintune.com/podcast/blogarchive.asp?article=206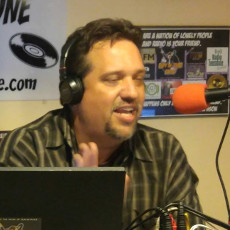 Darrin Snider is the OCD music nerd responsible for creating Indy In-Tune. By day he's a cloud engineer and business analyst, but he still hopes to someday be an overnight freeform disc jockey married to the local weathergirl who happens to be a former eastern-European supermodel.
Blog comments powered by

Disqus