Podcasts By Year
2022, 2021, 2019, 2018, 2017, 2016, 2015, 2014, 2013, 2012, 2011, 2010, 2009, 2007, 2006, Upcoming Shows


Other Archives
Show #066: Bobby Clark
By: Darrin Snider (darrin at indyintune dot com)
Thursday, November 19, 2009 12:00:00 PM





This show has been in the planning stages for months, and was one that I had really been looking forward to, knowing all along that it was going to be a good one. I meet a lot of artists doing these shows, and in general, most of them are quite nice, very supportive, and easy to work with. (Yes, there have been "exceptions.") Very few, however, are as genuinely amicable as Bobby Clark. From the first few minutes you talk to him, you feel like this is a guy you've known for years, and he reciprocates by treating you like one of his oldest and dearest friends. He talks about his life in the laid-back manner of a master storyteller with a big smile and a twinkle in his eye -- well, except when he's wearing his trademark sunglasses -- and seems to treasure every moment of of a lifetime spent entertaining people with music.

Ah, yes, the music. The most distinguishing thing I found about Bobby is that, unlike many of his more-contemporary peers, he simply loves playing for an audience. He admits to enjoying cover shows as much as original music shows, and is for the most part unconcerned with whether he's playing to six people or six thousand people, as long as they're having a good time. My favorite line of the interview, and I think the most-telling when coming from a three-decades-plus veteran of the music scene: "The only thing I truly understand about this whole thing ... is that I hear songs in my head, and I want other people to hear them."

Links referenced in the show:
Bobby Clark can be found here: MySpace | Facebook | Reverb Nation | Sonic Bids.
His latest album "Between You and God" project was released last May and is available via Burnondemand.com.
It was produced and recorded by Scott Brown at Ashbrook Studios in Evansville, Indiana.
Bobby has previously played with Toby Meyers of Roadmaster and Jimmy Reiser.
The latest incarnation of his band for at least the first half of 2010 consists of several veteran rockers, including three of whom who appeared on this interview.
Blue Square Sound and Indy In-Tune are proud to present the first (hopefully annual) "Virtual Battle of the Bands." Band submissions are due in the month of December, voting and judging is through the month of January. So far, over $1000 in cash and prizes is on the line, with that purse expected to grow as we try to bring on sponsors. Check out our Battle Page for details as they become available.
Permalink: http://www.indyintune.com/podcast/blogarchive.asp?article=210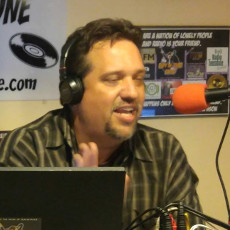 Darrin Snider is the OCD music nerd responsible for creating Indy In-Tune. By day he's a cloud engineer and business analyst, but he still hopes to someday be an overnight freeform disc jockey married to the local weathergirl who happens to be a former eastern-European supermodel.
Blog comments powered by

Disqus