Podcasts By Year
2022, 2021, 2019, 2018, 2017, 2016, 2015, 2014, 2013, 2012, 2011, 2010, 2009, 2007, 2006, Upcoming Shows


Other Archives
Show #074: Chad Mills Returns
By: Darrin Snider (darrin at indyintune dot com)
Monday, August 9, 2010 7:00:00 PM





Some people complain about them, some people love them, but for those of you who haven't figured it out yet, these "... Returns" shows should really just be called "Darrin shoots the breeze with his buddies," because -- since all of the obligatory biographical information/stock questions have been covered -- they tend to get personal, off-topic, and are really just excuses to hang around, drink beer, and play some new music. You know, the same kind of stuff we would be doing even if there weren't mics in front of us. This week's episode, featuring long-time friend of the show Chad Mills, is no exception, doubly so since it is also reinforced by the ubiquitous presence of Ms. Jenn Cristy, who just happened to be playing on stage with Chad that night -- thus activating the clause in her contract that legally binds us to give her a mic whenever she's in a five mile radius of a show taping. So, enough with the deep, philosophical stuff; to heck with the in-depth analysis of the subtle ironic and thematic elements in Chad's lyrics; forget discussions of his dreams and aspirations as a struggling independent musician. What we really want to know about are fish in beer mugs and how annoying that Alicia Keys song really is.
That said, Chad Mills is really starting to piss me off. Why isn't this guy famous yet!? Hell, why isn't he at least touring the "Midwest State Fair Circuit" and getting his music heard outside of a 100-mile radius? It's not for lack of being busy, he plays around 150 shows a year. Certainly it's not because his material isn't accessible, I firmly believe Make the Door should be a hit, or at least a wildly successful novelty song in the vein of "Cover of the Rolling Stone" that is revered on college radio stations around the country. It certainly isn't because he isn't loved in Indianapolis, he commanded probably the largest crowd I've ever seen at Birdy's on the night of his CD release party -- a reported 250 in attendance, not counting the myriad special guests who joined him on stage for what turned out to be, in my humble opinion, the performance of his life. "Make the door" is one of those albums that you have no excuse for not liking, as it easily caters to the pop, folk, country, and indie fan alike. For this release, Chad showcases his whole spectrum, offering up stripped down singer/songwrater fare with tracks like "Dusk" and "Long Winter Stretch," bouncy toe-tappers like "The Line" and "600 North 600 West," introspective story songs like "Moving Manhattan," pure poetry like "Chemical Hymn," burning jams like "On my Way" and just plain fun singalongs like the aforementioned title track, and ... well, I could go on, but it's probably best that you just buy the album and hear it for yourself. What you're getting on this show is just a sampling of what's in store for you.
Links referenced in the show:
Chad Mills can be found here: Web Site | Myspace | Facebook | Twitter
You remember him from Show #023 when he was promoting his previous album, 2 Places @ Once
Jenn Cristy can be found here: Web Site | MySpace | Facebook | Twitter | Reverb Nation.  She also appeared as a guest on Show #012, Show #031, Show #062, and Show #075 (next week), as well as being a guest host on numerous other shows.  Consult the search feature on Indy In-Tune for her complete appearance list.
Chad's new CD, Make the Door, is now available via usual suspects (Amazon, iTunes, DigStation, Napster, CD Baby)
It was recorded at Repo Studios and produced/engineered by Ryan Powell
The legendary Charlie Krone of King Krone's AM Gold and formerly of Johnny Socko (Web Site | MySpace) and Born Again Floozies (Web Site | Facebook | MySpace) lends his his distinctive talents to the song Electron Cloud 
The much lauded cover of the CD was designed by Bob Ewing
Chad is joined by Grover Parido and our very own Jenn Cristy on the song Long Winter Stretch.
The great facial hair removal we elude to during the show can be found in the photo section of Chad's Facebook page.
Chad and Jenn can both be seen at this year's Kammy's Kause (Web Site | MySpace | Facebook).  Chad kicks off Friday night; Jenn on Saturday. 
We are joined late in the interview by Chad's occasional bass player, Chris Welch, also of the Wheelhouse Band (MySpace | Web Site)
Chad's web site is designed and managed by Joh Padgett
Permalink: http://www.indyintune.com/podcast/blogarchive.asp?article=220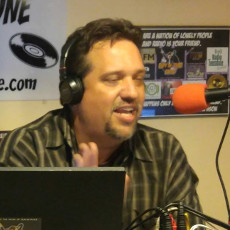 Darrin Snider is the OCD music nerd responsible for creating Indy In-Tune. By day he's a cloud engineer and business analyst, but he still hopes to someday be an overnight freeform disc jockey married to the local weathergirl who happens to be a former eastern-European supermodel.
Blog comments powered by

Disqus