Podcasts By Year
2022, 2021, 2019, 2018, 2017, 2016, 2015, 2014, 2013, 2012, 2011, 2010, 2009, 2007, 2006, Upcoming Shows


Other Archives
Show #083: Five 'Til Dawn
By: Darrin Snider (darrin at indyintune dot com)
Friday, November 12, 2010 5:00:00 PM





This is another one of those shows I've been waiting for quite a while to do, not only because Five 'Til Dawn is one of my favorite bands to go see around town, but also because it's an offshoot band of The Dirty Third, which is another of my favorite bands to go see (and do podcasts with) around town. Long-time listeners will, of course, remember The Dirty Third from way back on Show #014 -- you know, when I got Justin and Blake's names right, despite the fact that I had just that evening discovered a wonderful elixir called Jagermeister for the first time. Come to think of it, I got bassist Ray Ruiz's last name wrong that night. Ya know what? I suck at names, always have. I should just get over it.
Answer to Justin and Blake's quandry though: You should always call me on that, smack me upside the head, then we just record a drop-in correction and move on.
Though I think everybody's got their own opinion as to what makes a good song, for me it's one that conjures up a mental image that takes you out of your particular time and place every time you hear it. This can be done with an interesting chord or progression, choice of instrumentation, phrasing, rhythm, or in the case of Five 'Til Dawn (and the Dirty Third for that matter), lyrical content. Combine this with some great guitar riffs, tasty solos, and a rhythm section that makes you want to crack open a beer and say, "Hell, yeah!" and you've got a recipe for great music that is accessible to everyone, but still has a sophistication and maturity that is about something other than ogling a girl on a dance floor or the ever-so-cliche list of things your significant other did to you to justify your leaving him. So, buy the album and listen to it while you drive around in the car or grill out the last steaks of the season in the back yard, but make sure you come back to it later, over a beer or glass of wine, and get inside Justin Crawford's head for a while. This is music that works on a lot of different levels, which is rare these days.
Links referenced in the show:
Five 'Til Dawn can be found here:Facebook | MySpace | Reverbnation.
Justin and Blake previously appeared on Show #014 with the Dirty Third..
Their latest CD, Heartbreak and Hand Grenades is available here (iTunes | Amazon | CD Baby | eMusic).
Doug Henthorn of The Healing Sixes plays Slide on the second track, I'm Alive. Doug also produced and engineered the album in his basement and at the infamous "secret location."
Bassist Jeremy England can also be found playing with former Five 'Til Dawn drummer Ryan Shore in the Jeremy Vogt Band (Shows #004 and #057).
Drummer Steve Smith Prince can also be found behind the kit for the Dane Clark Band.
When in New Orleans, Blake and Justin buy their Hurricaines at Pat O'Brien's.
Permalink: http://www.indyintune.com/podcast/blogarchive.asp?article=238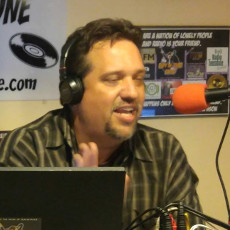 Darrin Snider is the OCD music nerd responsible for creating Indy In-Tune. By day he's a cloud engineer and business analyst, but he still hopes to someday be an overnight freeform disc jockey married to the local weathergirl who happens to be a former eastern-European supermodel.
Blog comments powered by

Disqus