Podcasts By Year
2022, 2021, 2019, 2018, 2017, 2016, 2015, 2014, 2013, 2012, 2011, 2010, 2009, 2007, 2006, Upcoming Shows


Other Archives
Show #093: Pres Maxson Returns
By: Darrin Snider (darrin at indyintune dot com)
Saturday, January 1, 2011 8:00:00 AM





What else can be said about Pres Maxson that hasn't already been said? I asked myself this very question when his people woke me out of a sound sleep at 3:30 AM, and informed me that Pres was ready to come out of his self-imposed exile and begin doing press junkets for his latest musical venture. Of course I quickly agreed, not only because Pres is the second most important man in the Indianapolis music scene, but also because the sight of three men in black suits and sunglasses standing in your bedroom at 3:30 AM will make you agree to pretty much anything quickly. (Why Pres doesn't come up off the checkbook and buy his people phones, I have no idea.) Since it is Pres, however, preparations were made to ensure that his second appearance was a memorable one. I mean, after all, this was the guy who became our first co-host, our first guest-host, our first podcast game show host, and our first inter-state podcast host ... coming up with something new for him to do was going to be difficult.
However, I have previously mentioned my burning desire to record a podcast in a bowling alley ... just for the ambiance.
Links referenced in the show:
Pres Maxson can be found here: Web Site | MySpace | Facebook | Reverbnation
Pres has previously appeared on Show #044 as a guest, Show #048 as a co-host, and Show #064 as a guest host.
Special thanks to Pinheads Entertainment Center for unknowingly hosting us for the evening.
You can listen to the Indy In-Tune Last FM station here to hear more great music from our former guests.
We regret to inform you that the great Don Ho did in fact pass away back in 2007.
Don't be like Pres and me. You should probably read Alice in Wonderland. At the very least you'll understand what that song of his is about.
Keep an eye out for our Europe Tribute Band coming in late 2011.
Pres' former band, the Bo Dukes, who contributed our fourth track, can be found here.
The video for the Katie Perry Kid that we allude to can be found here.
We recommend catching Pres with his acoustic duo, The 1933's, when they play the Mass Ave Wine Shop, usually about once a month.
Permalink: http://www.indyintune.com/podcast/blogarchive.asp?article=242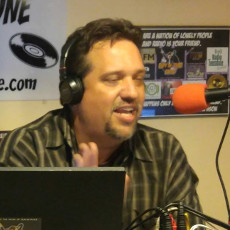 Darrin Snider is the OCD music nerd responsible for creating Indy In-Tune. By day he's a cloud engineer and business analyst, but he still hopes to someday be an overnight freeform disc jockey married to the local weathergirl who happens to be a former eastern-European supermodel.
Blog comments powered by

Disqus