Podcasts By Year
2022, 2021, 2019, 2018, 2017, 2016, 2015, 2014, 2013, 2012, 2011, 2010, 2009, 2007, 2006, Upcoming Shows


Other Archives
Show #100: Good Friends Good Tunes
By: Darrin Snider (darrin at indyintune dot com)
Sunday, April 24, 2011 5:00:00 PM





Reflections on a Century of Episodes
Show #100. Somehow I'd always known we'd get here, even though many of the shows that originally inspired me to get into podcasting have long since faded -- some of them with many fewer shows than this. Sure, I allowed for the possibility that there may only be five people listening by the time I got here, but I was bound and determined to ensure that putting that leading 0 in front of the other 099 episodes was justified. On the whole, I'm pretty pleased with what we've accomplished. I wouldn't say we've ever "phoned in" an episode, but I will admit that at times, individual episodes weren't really up to snuff, falling short of how good I really thought they could be for various reasons, but many more that I didn't think would be all that great surprised me and became some of my favorite moments. If there's one thing I've learned in all this time, it's that you just can't predict these things or have any preconceived notions going in.
When I look back at the archive page at all of the shows, the early ones still stick out for me as the most memorable, even though I have trouble (like most musicians) listening to my "early work." I remember Nuvo objecting to our recording a show at "their event," then finally relenting (thanks to some pressure applied the band that invited us) but still insisting that we had to conduct the interview out of sight of the patrons, which meant crowding in a corner of the venue's kitchen and talking over clanking dishes and buzzing lights. I remember finishing the second half of one show by cramming six people into a van with mic cables knotted up and strewn from the front seat to the back seat because the venue had gotten too loud and rowdy to record. I remember discovering Jagermeister for the first time in the middle of a show and wondering how the hell I was going to get through the second half of the interview when I couldn't feel my face and I was talking like Mush Mouth from Fat Albert. I remember meeting Tish Lyndsey for the very first time and getting her to happily don a space-cadet headset over her silk evening gown and laughing ourselves silly (to the annoyance of staff and patrons) in the back corner of the Jazz Kitchen. I remember a lot of love and laughs at various Kammy's Kauzes, either frozen, wet, or baking in the sun. But, mostly I remember meeting a lot of cool people and making a lot of really good friends doing this show. Four of the best ones joined me for a few beers last January to reminisce and talk about whatever came to mind. The result is this otherwise low-key anniversary episode.
Is the show a success? I'm not sure how to judge that. Certainly respect and name recognition have improved among local acts and venue owners since those early days. Ratings pretty much flattened out years ago, but they've been relatively consistent all this time -- so while we're not turning people off in large numbers, if there's a next level to this stuff, it continues to elude us. All of these things have never been more than secondary concerns, however. What really gets me charged up is seeing that one or two times a month when somebody, presumably new to the show, goes back and downloads every episode in one sitting. Though I both pity and envy them for the ordeal they are about to put themselves through, the fact is, the permanency of what we've done here really means more to me than how many people are checking out the most current episode. I have always intended Indy In-Tune to serve as a time capsule of a particular era in the Indianapolis music scene. In our run, we've caught a few bands early on in their rise to relative stardom. We've captured t of a lot of former line-ups and even now-defunct bands and permanently preserved a little of their history. Most of all, I hope we've turned a lot of people on to music and performers that they otherwise might not have heard, and brought all of guests at least a couple of new fans for their effort. In 100 episodes, I think we've proven that fame and "mainstream success" is by no means a measure of "talent." There is music being made in garages, played in small neighborhood taverns, and featured on this show that I would put up against the stuff on corporate radio and the billboard charts any day. As long as we can occasionally convince people of this, or at least get them to think a little before writing the assertion off, then this has all been worth it.
Our sincerest thank you to the fans, the musicians, and those who have helped and supported us behind the mic over the years. Not sure where we go from here, but we're glad to have had you with us on the long strange trip so far.
Links referenced in the show:
Jenn Cristy (Web Site | MySpace | Facebook | Twitter | Reverb Nation and previously appearing as a guest on Show #012, Show #031, and Show #062 and a co-host on several others) has been a fixture and one of our most popular guests on the show since our first year, which is only fitting since she is one of the more popular acts in the area. After taking most of 2008 off, she was the one who dragged me back into putting out shows on a regular basis again and has always been an enthusiastic supporter of all of our projects, be it Musician's Night Out, the Podcast Battle of the Bands, or an "Indy In-Tune Presents" night at a local venue. We wouldn't be where we are without her. Oh yeah, and she sings, writes music, and plays piano real purdy too.
Jeff DeHerdt (Facebook | MySpace | Web Site | (Neglected) Blog and previously appearing on Show #005 and Show #033) is one of those guys you just don't hear enough about in this town. He is a brilliant and diverse pianist, songwriter, singer, and arranger, whose gift works equally well when playing in a duo, trio, quartet, big band, or just doing a solo gig with a piano and a mic (and once with an electric guitar, though I haven't seen him whip that out recently). Electric or acoustic, jazz or pop, experimental or standards, originals or covers, there are a few hundred different permutations to experience Jeff's music, and over the years, I think I've probably seen all of them -- except maybe synthetic country/western.
Pres Maxson (Web Site | MySpace | Facebook | Reverbnation and previously appearing on Show #044 and Show #093 as a guest, Show #048 and Show #094 as a co-host, and Show #072 as a guest host.) is one of those guys you have to keep your eye on. He is as funny as he is musically talented, and he always seems to be keeping something in reserve for you -- as I can attest that what you hear on this podcast and on his albums pales in comparison to what I've seen him do off-mic and jamming around in my living room with piano and guitar. His music is deceptively light in tone and deep in content, but he's just as capable of playing something amazingly virtuosic and complex while attaching some whimsical vocal to it when you're not paying attention. Trust me, as great as his body of work has been to this point, he's no doubt got something even better brewing for us. He's just biding his time, so keep your eye on him.
Tim Spainhower (MySpace | Web Site | Facebook | Twitter | Reverb Nation and appearing on Show #007 and Show #050 as a guest and as a special back-up musician on Show #094) is, as always, a songwriting machine. Really. I have twenty one of his albums, most of which only a few people have heard. I would venture to say that he's forgotten more songs than most "famous" musicians will write in their entire career. When you add in his unfinished demos and alternate versions, it means when I put my music collection (currently about 40,000 songs) on scramble, every fifth song is a Tim Spainhower song, and often one I don't remember ever hearing before. We keep threatening one day to go through his entire back catalog and pick out an album of forgotten gems for him to re-record as a "revisited" album. Maybe we'll get to that, if we can get him to stop coming up with new stuff for a while.
In case you hadn't heard, John Mellencamp is getting divorced. He is not, in fact, dating Jenn Cristy, however.
Our opening number is "Two Gin Shots" by Pres Maxson off of his Volume Two album, which is available as a free download on his Reverb Nation page.
Our second musical break is Jenn Cristy doing an accapella version of Edge of the the River, originally off of her second, eponymous album. This version is only available via her web site.
Our third musical break is Club Bordeaux by Jeff DeHerdt from the album of the same name.
Jeff references Bobby Owsinski's book "Music 3.0: A Survival Guide for Making Music in the Internet Age" when discussing his future marketing and distribution plans.
More about Billy Joel admitting he "borrowed" from Bob Dylan here.
My rendition of Darling Nikki is available on Jack Managn's Deadpan Podcast Episode #64.
Please let Tim's experience with Elton John songs should be a lesson to people everywhere who will do anything for a ridiculously cute girl.
The ongoing in-joke between us comes from an outtake from Show #093 when Pres Maxson explained at length that his favorite Tim Spainhower song was "The Boys from Oklahoma Roll Their Joins All Wrong." Fact is, that was a song by Cross Canadian Ragweed that he was covering.
Learn more about Geoff Emerick and his experience with the Beatles here.
Our fourth track is Luxury off of Tim Spainhower's "Vicious" album currently available as a limited release direct from the artist.
The Bo Dukes, which was also a bit on an in-joke, was Pres' band prior to returning on Indiana. He does, however have Tom Wopat on speed dial.
You can see the picture of Jenn sticking her tongue in Jeff's ear here.
Permalink: http://www.indyintune.com/podcast/blogarchive.asp?article=248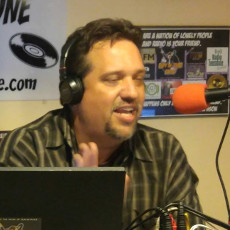 Darrin Snider is the OCD music nerd responsible for creating Indy In-Tune. By day he's a cloud engineer and business analyst, but he still hopes to someday be an overnight freeform disc jockey married to the local weathergirl who happens to be a former eastern-European supermodel.
Blog comments powered by

Disqus