Podcasts By Year
2022, 2021, 2019, 2018, 2017, 2016, 2015, 2014, 2013, 2012, 2011, 2010, 2009, 2007, 2006, Upcoming Shows


Other Archives
Show #082: Outer Sanctum Returns
By: Darrin Snider (darrin at indyintune dot com)
Thursday, January 27, 2011 5:00:00 PM





Remember what I said last week about confusing episode numbering? This week marks the return of Outer Sanctum to the show in an interview recorded back in August, but held in reserve until now, while we awaited final mastering of their first full-length CD. So, let this be a small lesson to you bands out there: Sure having an outside, professional ear master your CD may be expensive, frustrating, and extremely time consuming, but the end result is totally worth it. For those of you who had access to the original, unmixed version of the album, this will be an entirely new listening experience for you -- even after we compress it down to 128Kbs for this download, or 96Kbs for those of you who use the stream. In addition, once this episode is placed back in its original context, it finally clears up (for me anyway) why I spent the next episode (#083 with Five 'Til Dawn, recorded the next day) calling Justin Crawford (a guy I've known for five years), Dustin Crawford -- as a large portion of this interview focuses on Outer Sanctum's newest addition, guitarist Dustin Bailey. Nice to know that, eventually, everything starts making sense around here.
Though they had only played a couple of shows back when they first appeared on this show, Outer Sanctum has since become a recognized and popular act in the local scene. They made the finals in the 8 Seconds Rock Battle a year ago and have since played numerous gigs at area church functions as well as several of the more-popular bars and clubs around town. If you see their name on the billing of a venue near you, don't let a "faith based rock" moniker (or a few extra years' life experience) in any way dissuade you from giving these guys a serious listen. This is great, original hard rock/heavy metal in league with the finest bands in the city, blasted at you by some of the most energetic and enthusiastic live players you will find anywhere. Verily, thy face will melt.
Links referenced in the show:
Outer Sanctum can be found here: Web Site | Facebook | Reverbnation | Christian Rocker | MySpace | Sonicbids.
They last appeared on Show #052.
Their self-titled, debut CD can be downaded via the Christianrocker.com page or their Reverbnation.com page, and will soon be available for download from the usual suspects. We'll add those links as they become available.
They debuted the second track from this episode, "Hands Up," at a memorable gig at Cityview Christian Center.
Their sound is engineered by Ryan Edwards for Red Sound Live.
The infamous "Indy In-Tune Cool Points" contest has actually been dormant for about four years. However, since it was so much fun back then (despite almost going broke buying drinks and giving out schwag to a bunch of cool people), we're willing to revive the tradition. If anybody is interested in getting in on the action, best place to start is the Fan Page.
Special thanks to Bill Stamper and 8 Seconds Saloon for their usual support and hospitality.
Permalink: http://www.indyintune.com/podcast/blogarchive.asp?article=249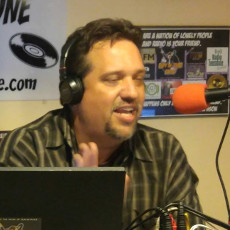 Darrin Snider is the OCD music nerd responsible for creating Indy In-Tune. By day he's a cloud engineer and business analyst, but he still hopes to someday be an overnight freeform disc jockey married to the local weathergirl who happens to be a former eastern-European supermodel.
Blog comments powered by

Disqus