Podcasts By Year
2019, 2018, 2017, 2016, 2015, 2014, 2013, 2012, 2011, 2010, 2009, 2007, 2006, Upcoming Shows


Other Archives
Show #010: Great Scott!
By: Darrin Snider (darrin at indyintune dot com)
Tuesday, November 28, 2006 5:00:00 PM





Great show this week from a seasoned road band with lots of great stories. Great Scott! (Obligatory exclamation point theirs, not mine) is one of the rising stars of Indianapolis, having already paid their dues in the Broadripple club scene. With a sound that draws influences from numerous country, alternative, and mainstream rock groups, they always draw a crowd and always manage to entertain.

Links referenced in the show:

Permalink: http://www.indyintune.com/podcast/blogarchive.asp?article=82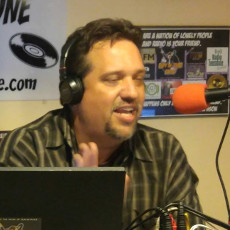 Darrin Snider is the founding music nerd responsible for Indy In-Tune Radio and the Indy In-Tune Podcast. By day he is a business analyst and recovering software engineer, which is fun, but he hopes to downgrade to overnight FM disc jockey someday.
Blog comments powered by

Disqus