Podcasts By Year
2022, 2021, 2019, 2018, 2017, 2016, 2015, 2014, 2013, 2012, 2011, 2010, 2009, 2007, 2006, Upcoming Shows


Other Archives
Show #012: Jenn Cristy
By: Darrin Snider (darrin at indyintune dot com)
Thursday, February 22, 2007 5:00:00 PM





Yes, please do not panic because I've managed to put out an unprecedented two shows in a row. There are still eight more to go before I'm allowed to lose steam. The fact is, I had to start editing up these things because, owing to the size of a raw audio file and the fact that I back each one up in triplicate, I've managed to fill up just about every hard drive I've got, and quite frankly, can't install "Tiberium Wars" until I get rid of some of these things.
This week's guest, Jenn Cristy, is a talented multi-instrumentalist as well as a fantastic singer/songwriter. Many of you will remember her from her appearance on "that Mellencamp guy's" grammy-nominated album, "Cuttin' Heads," as well as it's subsequent international tour. (John, however, is from Seymour, which has been ruled to be outside of the metro area, thus he doesn't qualify to be on "Indianapolis" In-Tune.) Frankly, when I drove down to Bloomington to meet Jenn (Bloomington, by the way, does count -- my show; my rules), I didn't know quite what to expect, but I'm now happy to report that she definitely lives up to her motto: "A lit'l less diva ... a lit'l more rock." As the interview shows, she is in fact, a warm, funny, and very genuine person who I really can't say enough nice things about. So, I suppose I'll just let this week's show speak for itself.

As an aside, before I catch flak from the Amy Fishburn fans in the audience, yes, I do refer to Jenn as "our first female guest." Amy's interview was, in fact, recorded a couple weeks after this one, even though it was released first. So I suppose we'll put an asterisk in the record book next to that particular piece of trivia.

Links referenced in the show:
Jenn Cristy can be found here: Web Site / MySpace.
Her latest CD, also entitled Jenn Cristy, is available from CD Baby as well as her online store. (Hint: It's cheaper at her own store.)

I neglected to mention it during the show, but Jenn also donated a copy of her CD to our cause. You can enter to win it by filling out our contest form.
I also neglected to remind you that you still have a few weeks to enter to win CD's from Vilafishburn and Great Scott! It's all part of our quest to find inexpensive ways to increase the quality of your CD collections.
Since recording her interview for this podcast, Jenn has sort of moved up in the world and done interviews more-mainstream publications as well. You can catch her performances as part of the Indy Star's "Off the Record" with Dave Lindquist as well as a video performance of the song "You" on "The Weekly Special."
Permalink: http://www.indyintune.com/podcast/blogarchive.asp?article=84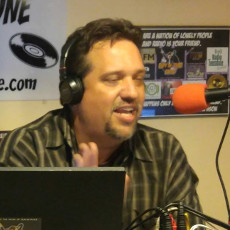 Darrin Snider is the OCD music nerd responsible for creating Indy In-Tune. By day he's a cloud engineer and business analyst, but he still hopes to someday be an overnight freeform disc jockey married to the local weathergirl who happens to be a former eastern-European supermodel.
Blog comments powered by

Disqus