Podcasts By Year
2022, 2021, 2019, 2018, 2017, 2016, 2015, 2014, 2013, 2012, 2011, 2010, 2009, 2007, 2006, Upcoming Shows


Other Archives
Show #016: Tish Lyndsey
By: Darrin Snider (darrin at indyintune dot com)
Saturday, April 21, 2007 5:00:00 PM





This week features the long-promised interview with Tish Lyndsey, an exciting performer in the local scene who blends pop, soul, and jazz with an angelic voice and a stage presence that can only be described as electrifying. Tish gives us four great tracks that show off her dynamic range as a singer/songwriter, along with a fantastic interview where she discusses her history, her family, her loves, and her drives. All of this is neatly packaged with her personable charm, humor, and uncanny ability -- as the photo above indicates -- to maintain her glamour, even when donning a space-cadet headset and "playing geek" with me for forty-five minutes.

Both on-stage and off, Tish is a tireless worker for human rights, both at home and abroad, working for various charities and causes, including my own band's very successful benefit for our friend Tammy Dial -- a woman whom, at the time, Tish had only known for a few minutes before graciously volunteering her time, talents, and loyal fan base to our cause. In all, she is a superlative woman and humanitarian that I am proud to call my friend.
Side note: It is my practice as of late to dub the guest artist's music underneath the interview to cover up edits, line noise, and other undesirable audio elements inherent with location recording. In the case of this week's show -- recorded live in a very crowded Jazz Kitchen -- I discovered that the band playing in the next room during the recording was clearly audible and prominent enough that it couldn't be EQed or filtered out of the mix without distraction. Therefore it is important to note that the "bed music" you hear during the interview is not Tish Lyndsey's, but is actually the normal ambience of the venue and, to the best of my knoweldge, should be credited to Rob Dixon's group, Triology. If I am mistaken in my identification/recollection, please correct me and I will give proper attribution.
Links referenced in the show:

Permalink: http://www.indyintune.com/podcast/blogarchive.asp?article=88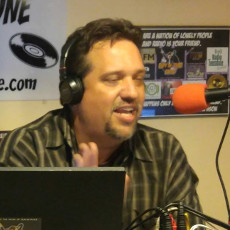 Darrin Snider is the OCD music nerd responsible for creating Indy In-Tune. By day he's a cloud engineer and business analyst, but he still hopes to someday be an overnight freeform disc jockey married to the local weathergirl who happens to be a former eastern-European supermodel.
Blog comments powered by

Disqus