Podcasts By Year
2022, 2021, 2019, 2018, 2017, 2016, 2015, 2014, 2013, 2012, 2011, 2010, 2009, 2007, 2006, Upcoming Shows


Other Archives
Show #018: Strange Face
By: Darrin Snider (darrin at indyintune dot com)
Saturday, May 19, 2007 7:00:00 PM





Oh, those wacky guys. This week's show is a bit chaotic as you can tell, powered by a bit too much beer and a band that, when I said, "Just be relaxed and conversational," actually took me to heart. So, for the multiple conversations and the people talking over each other, I apologize. The was the largest assembled group I've ever tried to record at once, and already a pretty wild bunch of guys. Thus I didn't even notice the audio jumble until I went in to do the editing.
On the other hand, Strange Face are a great bunch of guys who are a lot of fun to hang around, and who play some kick-ass heavy rock. True to their word they were completely out of control on stage and certainly gave the more-seasoned veterans a run for their money that night. Not to mention, if the six song demo they recorded in a single session is anything to go on, I can't wait to hear what they do when they've got time and money on their side.
This show also marks the beginning of what is planned to be a "occasional two-host format," with my good friend Mark Miller acting as the first guinea pig. This is mostly to keep energy levels up, add a little variety to interviews (which even I'll admit are becoming somewhat patterned), and ensure that Indy In-Tune isn't becoming "the Darrin show." The plan is to get a few movers and shakers, former guests, the occasional random listener, and important non-performing members of the Indianapolis music scene to step up to a mic once in a while. To that end, if you're interested in donning a headset and interviewing your favorite band, drop me a line, we'll set something up.
Important links from the show:
Strange Face can be found here: (MySpace / Web Site) I promised the band I'd tell everyone not to visit the web site though.
Permalink: http://www.indyintune.com/podcast/blogarchive.asp?article=96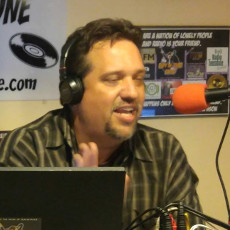 Darrin Snider is the OCD music nerd responsible for creating Indy In-Tune. By day he's a cloud engineer and business analyst, but he still hopes to someday be an overnight freeform disc jockey married to the local weathergirl who happens to be a former eastern-European supermodel.
Blog comments powered by

Disqus