Spring Radiothon 2016
In support of the Talitha Koum Women's Recovery House
Our annual Spring charity radiothon will be held on Saturday May 7 at the Sinking Ship II on 96th Street. This year we're raising money towards the the construction of the Talitha Koum Women's Recovery Home, a wonderful project being put together by local musician Kara Cole and others. This time, we've upped the ante and expanded to two stages during the day in order to ensure the music doesn't stop for a full twelve hours. Then, at the end of the night, we take the party indoors to a third stage where two additional bands will treat us to the afterparty to end all afterparties.
When:
Saturday, May 7, 9:00 AM to 1:00 AM
Where:
The Sinking Ship II -- 4825 E 96th St, Indianapolis, IN 46240 (Map)
How Much:
Name your price by making a contribution to the donation jar at the event or using the on-line payment form below.
What:

14 Hour Live Radio Broadcast
18 Live Music Acts on Three Stages
Great Food and Drink Specials
Contests and Prizes

21 and over only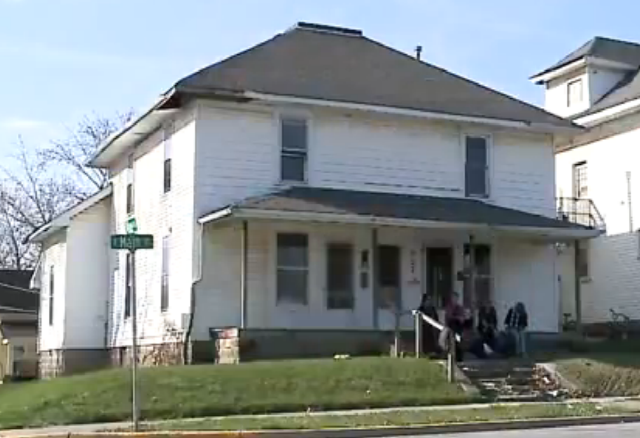 Learn more about the Talitha Koum Women's Recovery Home
Everything kicks off at 9:00 AM with musical acts, special guests, and other surprises throughout the day.
Whether you're coming to hang out in person to enjoy some great live music, or just listening in from from your computer or phone, please consider donating to this worthy cause either by throwing some change in our bucket at the event or by using the form below.
Donate
Tune In
Listen Live Check the Schedule
Please Note: Somebody complains every year that we don't broadcast the band performances during the radiothon. Or at the very least we only play a couple songs and talk over the rest. The reason is very simple: We want you at the show! This is a free-admission charity fundraiser, and all of the artists are volunteering their time, efforts, and talents. We want them to hear the applause and see their audience, since pretty much (aside from the tip jar) that's what they're getting paid. Think of the radio feed as a color play-by-play for those that can't be there, had to leave early, or actually ARE there and want a supplemental "director commentary" in one ear to learn about all these weird people walking around.
Indy In-Tune is not, and never will be, a substitute for getting out there and supporting local, live music.
Local Businesses
If you're a local business, group, or organization looking for a bit of extra promotion, consider sponsoring an hour of our Radiothon. Simply chip in some swag, discounts, coupons, or gift cards that we can raffle off as door prizes and we'll run your pre-recorded ad/message and get your logo on all of our promotional material. Don't have an ad, we can make one up for you on the spot (probably not advisable) or you can come down and sit in with us for that hour (applicable waivers apply). Simply drop a note to sponsors@indyintune.com to sign up.
Volunteers
If you're a bit short on cash, you can always volunteer to help out. It takes a lot of people to pull something like this off, and frankly, everyone ELSE comes up with better ideas than we do anyway. If this sounds like you, drop a line to volunteers@indyintune.com and let us know how you want to help.
2016, 2015, 2014, 2013, 2012, 2011, 2010, 2009, 2007, 2006, Upcoming Shows


Other Archives
Other various and sundry audio we've collected over the years.
Subscribe to our mailing list