For the most part, our artist database is curated by hand, so in the case of active bands, the information shown here is probably not very current. If you have inside knowledge on this artist, or if you are this artist, feel free to submit an updated entry (or use the discussion section below) to correct us on anything here that might be out of date or inaccurate.
The Jeremy Vogt Band
General Information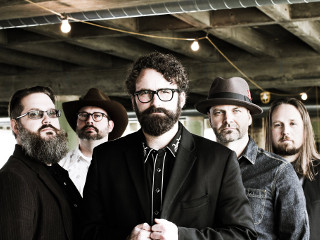 Artist Name:
The Jeremy Vogt Band
Genre(s):
rock,pop,singer/songwriter
Contact:
Jeremy Vogt
booking - at - jeremyvogt.com

Years Active:
1996 - Present
Band members:
(Bold indicates
current member.)
Curtis Cree -- guitar
Jeremy England -- bass, vocals
Brandon Schafer -- pedal steel
Ryan Shore -- drums
Jeremy Vogt -- guitar, vocals
Jon Martin -- guitar
Christian Starnes -- bass

Related Bands:
The Dirty Third, Five 'Til Dawn
Bio
"Whether opening VIP shows for the Goo Goo Dolls, Counting Crows, John Mayer, Sheryl Crow and Dave Matthews Band at Verizon Wireless Music Center or kickin' it a the little club, this band will move your body and soul." (Indianapolis Star)

The Jeremy Vogt (vote) Band has had a presence in the Indiana music circuit in one form or another since 1996. Singer/songwriter, Jeremy Vogt, has assembled a unique blend of musicians including Christian Starnes (Bass), Ryan Shore (percussion), and Curtis Cree (vocals and lead guitar) to present the debut album, People in Strange Places.

Music is a strange and special sort of magic that is capable of speaking both to the intellect and to the soul simultaneously. There are a lucky few who are gifted with the ability to communicate using this versatile medium, and we call them artists or musical communicators. The 11-track debut album (2005) from the Jeremy Vogt Band exemplifies the universal nature of this magic. Their message is forged through the simplicity of acoustical arrangements and pure vocals, or is it really that simple? Could it be a case of "less is more"? In avoiding over-dubbed, distorted, nebulous mish-mash, the band has found a power that comes from the fundamental appeal of music: powerfully infectious melodies and complementary harmony presented in a way that effortlessly draws the listener into the music.

With such a solid and memorable debut album making waves, it would seem that the band has a great deal to prove outside of the studio. This is where the Jeremy Vogt Band comes to life, winning over countless fans with their interactive, high-energy performances. The band continues to tour the Midwest while focusing on exactly what got them where they are: a passion for playing and making great music.
Podcast Appearances:
Featured Releases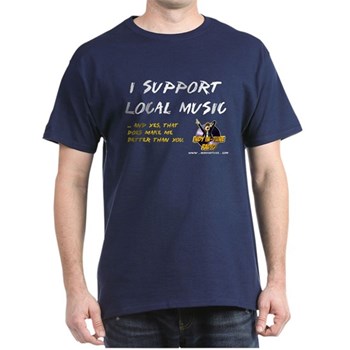 Back by popular demand for a limited time only, "I support local music ... and yes, that does make me better than you." Show the world that you, too, are a proud elitist music snob! Get yours before time runs out...
© 2006 - 2023 | Site design and coding by
Darrin Snider
| Content by Indy In-Tune and the Credited Artists and Writers | Layout by
HTML5 UP