We're Excited About ...
Reality Check: No, I Will Not Be Your Band's PR Agent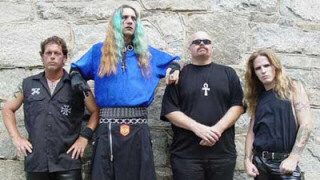 I'm a Local Musician, What Do I Do?
Don't panic, we'll make this easy.
Register yourself or your band in our artist database
Add your gigs to our local music calendar
Submit your music to be played in our radio rotation
Book yourself for an live on-air appearance / podcast
Add your new release to our on-line music store
Submit yourself for consideration on one of our live showcases
Our Other Projects
But, wait! There's more!?
Our supplementary podcast. Essentially, people (at least two) sitting around talking about music-related things. Music marketing, music history, music news, music business, music acts we just found, etc.

Live from your favorite neighborhood watering hole, an hour of live madness best described as Late Night with David Letterman, if it was on 1970's AM radio instead of 21st century television.