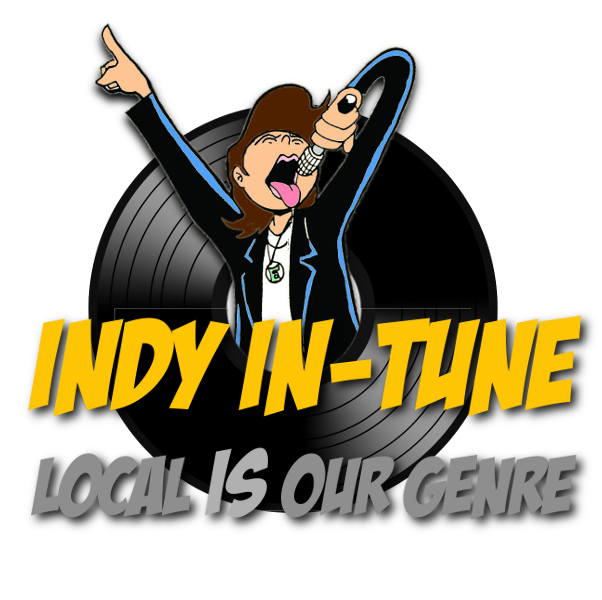 Submission Guidelines for Radio Play
Central-Indiana based artists only
Original music only (no covers)
Submit music as a fully-tagged MP3 file via email to submissions -at- indyintune.com.
Submit as many tracks as you like, one track per email.
Indicate that you grant Indy In-Tune a royalty-free license to copy, stream, podcast, and use the music in promotional material, but not to sell it.
If you are a PRO affiliated artist (ASCAP, BMI, SEASAC, etc.) please fill out our release form, snap a picture of it, and attach to your email.
Be sure to give your full name and relationship to the submission (artist, manager, label rep, etc.).
Submission Guidelines for Interview/Podcast
Central-Indiana based artists only
Have four original tracks produced and ready, or four original songs to perform live as acoustic artist/duo
Live broadcasts/podcasts are done on alternate Saturdays, and occasionally on Wednesday nights. Shows are generally filled up 4 to 6 weeks in advance, though cancellations do happen.
Send email to booking -at- indyintune.com. Indicating your availablity.
Include links to band bios, social media sites, and any relevant info about your band that we should know about.
Indy In-Tune is powered by love. We're always looking for people who love radio and local music the way we do. If this sounds like you, drop us a line (volunteers - at - indyintune.com) and let us know how you would like to help.
Specifically we're looking for, but not limited to ...
Audio Engineers / Editors: Are you one of those whiz-bang guys that can run a soundboard for a live, studio performance? Can you edit audio files like word documents? We've literally got gigabytes of interviews, performances, and random stuff we need put into a presentable form so we can get it on the website.
Researchers: Have you mastered "the Goggle?" Are you a know-it-all? Our artist, album, and venue databases need upkeeping and love. It's not the most-exciting job, but fresh, accurate content is key to driving traffic to the site.
Graphic/Web Designers: Do you like coming up with creative ideas for posters, social media posts, and the like? We don't really have any sort of artistic capabilities and desperately need help with this.
Advertising Salespeople: One of the few paying positions we offer. Can you sell ice cubes to eskimos? Properly fitting clothes to a hipster? Some random thing to someone who has access to a lot of that random thing? Wanna try selling radio spots to local businesses? We'll give you a percentage.
On Air Talent / Playlist Curators: Like playing radio DJ? Just like finding and picking cool songs? We need both types.
Photographers: Aspiring shutterbug? We can get you good access to artists both onstage and off, as well as a public platform to display (and potentially sell) the results of your labor.
Blog Writers: Grammar nazi? Wordsmith? Aspiring Robert Christgau? We need staff writers with chops and a vision.
Talent Scouts: Let's face it, there are more bands in this town than we could ever hope to see in a typical weekend. We need someone to go where we don't, and report back on what we missed.
Event Coordinators: Can you mobilize a street team? Put promotional material together? Run marketing campaigns? Predict and react to the 200 things that go wrong when you're dealing with musicians? Can you do it all at once?
Streat Team: Let's face it, the more the merrier. We're always looking for influencers, laborers, entourage, and generally cool people who will hang out with us and lend whatever kind of hand is needed.
Request Guidelines for Blog posts, Reviews, Endorsements
Requests are generally thrown in to a pool and our writers pick and choose the ones they want to do. Requesting is no guarantee of acceptance.
We like things like news exposees, show previews, artist interviews, and unusual stories. We don't like to do album reviews and solicited endorsements/quotes for a band's media kit.
Our staff are all volunteers, so availability and bandwidth varies. Requests should ideally be made 2 to 4 weeks in advance.
Your request is more likely to be accepted if you provide an EPK or links to all of your pertinent information with your reuqest.
Your request is likely to be rejected if you have had a great deal of similar media exposure in the previous three months. We don't like to repeat other web sites.
Request Guidelines for Regional and National Acts
Our primary focus is on Indiana-based artists. We only cover regional/national artists IF they are sharing a bill with a local artist.
There is a $25 fee for endorsements, reviews, and interviews of regional and national artists not sharing a bill with a local artist.
Please follow all other guidelines on this page regarding radio, podcast, or blog requests/submissions.
We honestly aren't trying to be dicks about this, but we're swamped just covering the local scene, and $25 covers a lot of expenses around here.