Participate
This isn't corporate-run radio. This is fan-run radio. Your participation is encouraged.
Studio Hotline: 317-489-4175
Twitter: @Indyintune
Facebook: indyintune
Email: Studio -at- IndyInTune.com
Skype: indypodcaster
Chat Room: - Offline -
Ping the Console: - Offline -
Indy In-Tune Radio
Streaming Local Music, Live 24/7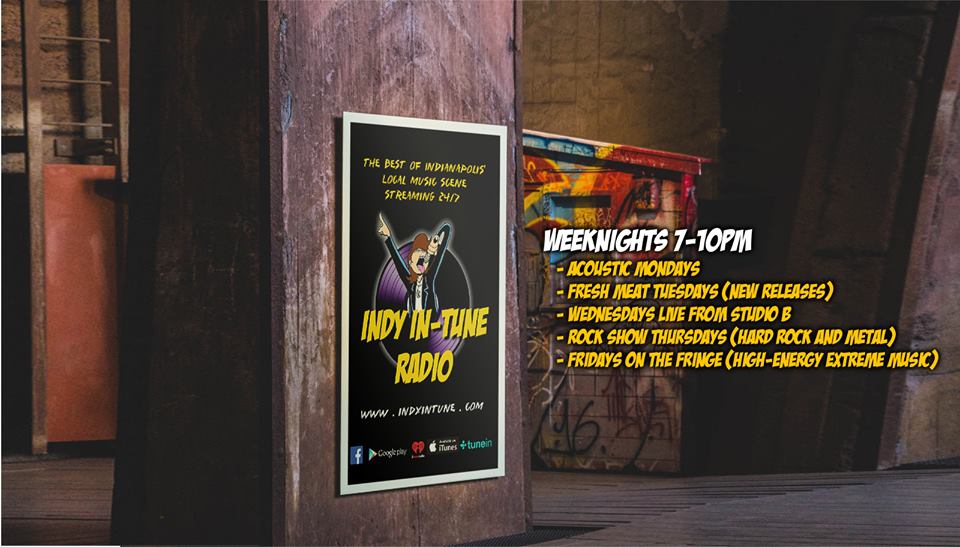 Indy's only dedicated local music station features a work-safe playlist weekdays from 8 to 5, with dedicted genre blocks on weeknights, artist spotlights three times a day, and much more. click here to see our full schedule.
Our Vision

How to Listen





Want to get your music played on this station? Follow our submission guidelines.
Note: All music on our podcasts and streaming radio is played with expresed permission of the artist(s). If you find your music being played in error, please contact us for immediate removal from rotation.
Today on Indy In-Tune
It's Hard Rock Thursday!

* Schedule subject to change without notice. Sorry, but that's rock and roll.