For the most part, our artist database is curated by hand, so in the case of active bands, the information shown here is probably not very current. If you have inside knowledge on this artist, or if you are this artist, feel free to submit an updated entry (or use the discussion section below) to correct us on anything here that might be out of date or inaccurate.
Finer
General Information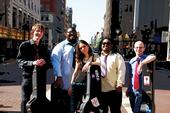 Artist Name:
Finer
Genre(s):
rock,indie,alternative,pop
Contact:
music - at - finerband.com
(317) 797-7226

Years Active:
2006 - Present
Band members:
(Bold indicates
current member.)
Stacy Basner -- guitar, vocals
Robby Coleman -- drums
Manny De La Rosa -- keyboards
Ethan James -- bass, drums
Richard Floyd -- drums
John Harden -- saxophone

Related Bands:
(unavailable)
Bio
Music can inspire a more meaningful life. We want everyone who listens to our music to feel empowered and alive. To feel like they can live a life filled with purpose. It's our hope, that our audiences find the inspiration to live a FINER life.

We are FINER. A band that creates an atmosphere of high energy, passion, and pure entertainment. A band that delivers a COMPLETE entertainment experience that goes far beyond the music. A band that combines amazing stage presence and visual stimulation to draw an emotional response and connects in an authentic way.
Hard to believe that not a day goes by when each member of Finer doesn't regret not becoming an accountant...not. Different backgrounds, different stories, but the goal is the same: To make incredible music and to make people feel good.

Stacy grew up in New York and met Ethan in Los Angeles at the Musician's Institute. They played music with some great folks and eventually headed back to Ethan's hometown in Indianapolis, where they focused on building a career around playing and writing music full time.

Along the way they met local favorites saxophonist John Harden and drummer extraordinaire Richard Floyd, both of whom elevate the songs and show to another level... Add it all up and they wouldn't change anything for the world.
Podcast Appearances:

Show #39
(5/13/2009)

Show #80
(9/19/2010)

Show #146
(4/28/2013)
Live Performances: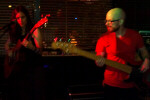 Live and Unplugged at Monday Night Live 8
-- Recorded Live at PJ O'Keefes on 5/20/2013
Featured Releases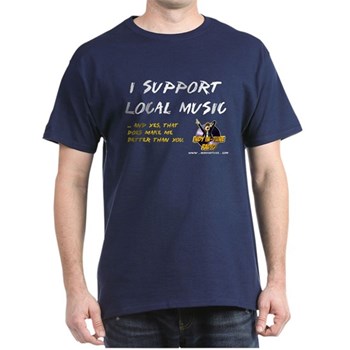 Back by popular demand for a limited time only, "I support local music ... and yes, that does make me better than you." Show the world that you, too, are a proud elitist music snob! Get yours before time runs out...
© 2006 - 2023 | Site design and coding by
Darrin Snider
| Content by Indy In-Tune and the Credited Artists and Writers | Layout by
HTML5 UP