For the most part, our artist database is curated by hand, so in the case of active bands, the information shown here is probably not very current. If you have inside knowledge on this artist, or if you are this artist, feel free to submit an updated entry (or use the discussion section below) to correct us on anything here that might be out of date or inaccurate.
Soul Purpose
General Information



Artist Name:
Soul Purpose
Genre(s):
Gospel,Jazz,R&B,Soul,Swing,Vocal
Contact:
acmclendoniii - at - yahoo.com
317-777-1379

Years Active:
2010 - Present
Band members:
(Bold indicates
current member.)
A.C. McClendon- vocalist (tenor)
Angela McClendon- vocalist (alto)
Glynis Yowell- vocalist (soprano)
Related Bands:
(unavailable)
Bio
Soul Purpose is a local vocal trio specializing in smooth vocals and intricate harmonies. They've been singing together since high school. They all attended Lawrence North High School. They recently signed to Owl Music Group under the direction of the legendary Kenny Phelps. They've opened up for Earnest Pugh, Kierra Sheard, sang backs for Josh Kaufman, Jessica Reedy, George Benson, Cynthia Lane, Tad Robinson,Max Allen, Sarah Scarborough, etc. On Saturday April 4th they'll open up for Michel'le at the Anthenaeum Theatre downtown Indy. On March 12 they will be featured at the Gospel Meets Jazz concert located at Latitude 39 sponsored by Owl Music Group. There they will be featured as artists, and join an all star cast of Indy legends as Owl Music Group pays tribute to the late great Cynthia Lane. Though well known in the Gospel world of Indy, they're making themselves known in the Jazz world here in Indy too. They have an album called Soul Purpose:For You, also 3 Christmas singles, Christmas Time Is Here, Carol of the Bells, and Little Drummer Boy all of which can be found on iTunes and Amazon Music. They're grateful to God for their gifts, and look forward to what the future has in store.
Podcast Appearances: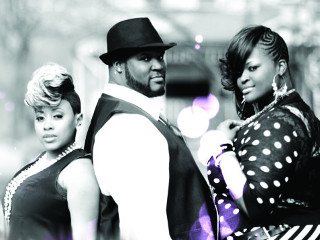 Show #191
(3/21/2015)
Featured Releases
(unavailable)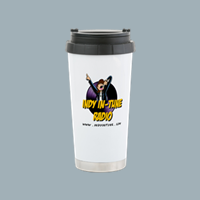 As seen on the webcam. Are you one of those people who can't survive without copious amounts of coffee in the morning? You definitely need one of our stainless steel travel mugs. Give your caffeine the gift of style...
© 2006 - 2022 | Site design and coding by
Darrin Snider
| Content by Indy In-Tune and the Credited Artists and Writers | Layout by
HTML5 UP