Podcasts By Year
2019, 2018, 2017, 2016, 2015, 2014, 2013, 2012, 2011, 2010, 2009, 2007, 2006, Upcoming Shows


Other Archives
Special Presentation #01: MP Cavalier Meets Martin Barre of Jethro Tull
By: Darrin Snider (darrin at indyintune dot com)
Saturday, May 4, 2019 12:00:00 PM





In the first of what we hope is a new series of special presentations, MP Cavalier interviews guitarist Martin Barre about his upcoming 50th Anniversary of Jethro Tull tour, featuring Dee Palmer and Clive Bunker. The show is Thursday, May 9 (2019) at the Irving Theater.
Links referenced in the show:
Permalink: http://www.indyintune.com/podcast/blogarchive.asp?article=1222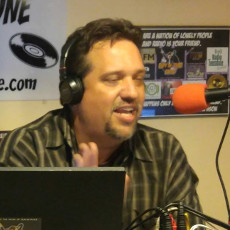 Darrin Snider is the founding music nerd responsible for Indy In-Tune Radio and the Indy In-Tune Podcast. By day he is a business analyst and recovering software engineer, which is fun, but he hopes to downgrade to overnight FM disc jockey someday.
Blog comments powered by

Disqus