Podcasts By Year
2021, 2019, 2018, 2017, 2016, 2015, 2014, 2013, 2012, 2011, 2010, 2009, 2007, 2006, Upcoming Shows


Other Archives
Show #325: Mad Scientists Club
By: Darrin Snider (darrin at indyintune dot com)
Sunday, May 9, 2021 5:00:00 PM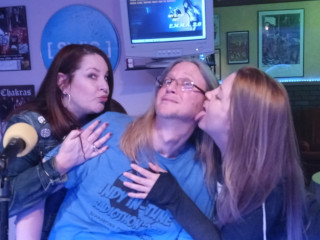 The third in this cycle of four shows sees the long-awaited return of Gregg Jones to the fold in what ended up being about three hours of talking that I managed to edit down to two one-hour coherent interviews about two separate projects. This first is Gregg's "Mad Scientist's Club." As I state in the interview, Gregg is in my top three favorite local guitar players as someone who is not only extremely versatile, but also plays very smartly in every track he plays on, being equally comfortable as an up-front soloist, or sitting back doing rhythm on a less-guitar-focused track. In addition, as this album shows, he's creatively capable of injecting a chord or style that can complement the song and take it in an entirely new direction.
Also present for this interview were long time friend of the show Kolo Bell, a recent addition to the cast of crazies Stephanie Michell (aka Vinyl Vanna, aka Lucy Latex -- because we couldn't remember which one she was), and Mia Kileen, host of the Thursday Night Rock Show on the radio stream and co-incidentally is also Gregg's wife and frequent musical collaborator. We would like to point out the mostly-admirable job Mia did of sitting in the background and letting Gregg do all the talking. Don't worry, we promised to let her off the chain in next week's show where we discuss Vestiges of Ecstasy.
Links Referenced in the Show:
Mad Scientist Club be found here: Facebook.
Their debut album "Research: The First 32 Years" is available to stream or purchase from all the sources. Bandcamp | Spotify | YouTube | Amazon
Gregg Jones was first heard on Show #002 with the Danny Isaacs Band.
He is also known to have played with Whoa!Tiger, VOE/HeavenandHell, Kolo Bell, Ripple Effect, An Innocent Band, Villainous, Quantum Fuzz and a few more I'm forgetting.
He is joined on his "recording project" Anthony Ray (Drums), Kirby Jarvis (Piano), Jason Koch (Bass), Eric Wood (Percussion), Gabriel Harley (Trumpet), Danny Markovitch (Saxaphone), with vocals contributed by Danny Isaacs, Travis Jensen, and Mia Kileen.
It was mostly recorded at Perfect Mix Studios in Greenfield by Gabriel Harley and mastered at The Hit Department in Cumberland by Scott Rainey.
When looking for your next vacation destination, please consider Newport Beach, California.
Permalink: http://www.indyintune.com/podcast/blogarchive.asp?article=484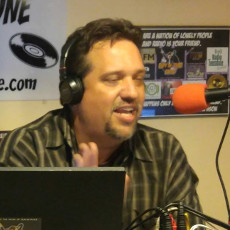 Darrin Snider is the OCD music nerd responsible for creating Indy In-Tune. By day he's a cloud engineer and business analyst, but he still hopes to someday be an overnight freeform disc jockey married to the local weathergirl who happens to be a former eastern-European supermodel.
Blog comments powered by

Disqus