Podcasts By Year
2021, 2019, 2018, 2017, 2016, 2015, 2014, 2013, 2012, 2011, 2010, 2009, 2007, 2006, Upcoming Shows


Other Archives
Show #326: Vestiges of Ecstasy Return
By: Darrin Snider (darrin at indyintune dot com)
Sunday, May 16, 2021 5:00:00 PM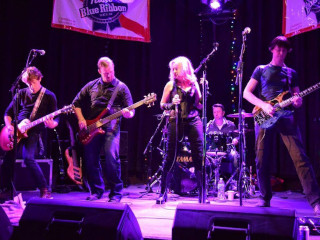 Closing up this cycle of four shows all recorded the same afternoon, we have the second half of the Gregg Jones and Mia Kileen interview where we transition into the latest album from Vestiges of Ecstasy, a band that has been around in one form or another for an amazing seventeen years, prompting a brief mid-life crisis from Mia -- who, we have now been informed, was a mere ten years old when she co-founded that band and wrote those songs. Their latest release "The End of Paradise" marks the end of a three-album "cycle" and shows a real progression that expands their familiar, established hard rocking sound with even more expansive musical dynamics and thought-provoking lyrical content. I would hesitate to say this band has "grown-up" over the years, but it does exemplify my theory that most of the best bands, while often really good, don't often stay together long enough to hit their best work, making VOE a happy exception.
Beyond that, this interview is rife with a few in-jokes and obscure references that long-time listeners may pick up on. As an extra bonus, we are once again joined by Stephane Michelle (aka Lucy Latext) who ended up having so much fun meeting Mia, that there are rumors of a new podcast being developed by the two of them.
Links Referenced in the Show:
Vestiges of Ecstasy can be found here: Facebook.
Permalink: http://www.indyintune.com/podcast/blogarchive.asp?article=477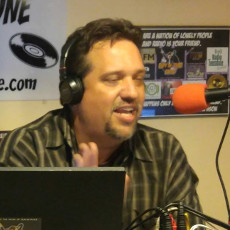 Darrin Snider is the OCD music nerd responsible for creating Indy In-Tune. By day he's a cloud engineer and business analyst, but he still hopes to someday be an overnight freeform disc jockey married to the local weathergirl who happens to be a former eastern-European supermodel.
Blog comments powered by

Disqus