An In-Snide Look: I Think I Could Get Used to this Life Sometimes
By: Darrin Snider
Sunday, June 7, 2020
---
Getting Down to Earth with mOOnMen
By: Amy Foxworthy
Sunday, February 16, 2020
---
The Musical Journey of Jethro Easyfields
By: Amy Foxworthy
Tuesday, February 11, 2020
---
Monday Mixtape: Etwasprog
By: Darrin Snider
Monday, February 10, 2020
---
Monday Mixtape: Excerpts from the Summer of 2014
By: Darrin Snider
Monday, January 20, 2020
---
Mix Tape Monday: Mashin' it Up
By: Darrin Snider
Monday, January 13, 2020
---
Mix Tape Monday: Back to the Gym Workout
By: Darrin Snider
Monday, January 6, 2020
---
Top Ten Most Annoying Types of Music Fans
By: Darrin Snider
Saturday, January 4, 2020
---
Album Review: Sietch Ramshackle "U.R.//Nctrl"
By: Amy Foxworthy
Saturday, December 28, 2019
---
Mix Tape Monday: Darrin's Favorite Discoveries of 2019
By: Darrin Snider
Monday, December 16, 2019
Show #087: Cara Jean Wahlers and Paradise Recovered
By: Darrin Snider (darrin at indyintune dot com)
Monday, October 11, 2010 12:00:00 PM

Had a lot of fun recording this week's show, as is obvious from the number of edits that were made to keep it on-topic and down to the time allotted. I've often felt that featured artist Cara Jean Wahlers' first appearance on the show failed to properly capture her warm, energetic personality -- though, arguably, that was by design, since that episode was dedicated to her Big Roots Show and not her own music. I'm glad that, almost two years later, I finally got the chance to have her back on to fix that particular oversight and showcase some of the new material she alluded to back then. Though traditionally a background and session player, those of us who have caught Cara Jean at her solo shows around town have known of her incredible singing and songwriting ability for a while now, and it's great to finally have some of it captured on an album (and podcast). Goodnight Charlotte, her first release with cellist Grover Parido, beautifully melds Cara Jean's atmospheric guitar, poetic lyrics, and delicate voice with Grover's unmatched ability to add richness and depth to a song as both a background player and as a lead instrument, while at the same time never overpowering the other players and voices. The result is a beautiful, textured trip through a range of images, stories, and emotions that is as lush in tone as it is intelligent.
As if all that weren't enough, we have another first for Indy In-Tune this week: a podcast partially dedicated to original Indiana music in film. Andie Redwine joins us to talk about her movie, Paradise Recovered, which premieres at the Heartland Film Festival this coming weekend. The film features music from a number of Indiana recording artists, including of course Cara Jean Wahlers and Grover Parido. With the film already garnering interest from Heartland, the Austin Film Festival, and a few other indie film showcases around the country, the boost of exposure for local, original music is almost as exciting as the success of the film itself.
Links referenced in the show:
She previously appeared on Show #032 in support of The Big Roots Show.
Her new CD with Grover Parido, Goodnight Charlotte, is available via the usual suspects (iTunes | Amazon | CD Baby | Diggstation).
Our second song, California, was written during and inspired by a trip to Big Sur, California.
Cara Jean is the den mother and occasional bass player for the roots/country band 19Clark25.
Her CD release party featured Tonos Triad, who were previously featured on Show #042. The CD also premiered and is featured on Cary Allen Fields' Redbud Radio show on 88.7 WICR.
Information about Andie Redwine's movie, Paradise Recovered, can be found here: Web Site | Facebook | Twitter.
Paradise recovered will be premiering as part of the Heartland Film Festival at AMC Showplace 17 (south side) on Oct 16 at 5:30pm and October 20th at 7:45 PM, as well as the AMC Castleton Square on Oct 18 at 8:15pm and Oct 21 at 2:00pm. Tickets may be purchased via the Truly Moving Pictures web site.
A soundtrack to the film, featuring a plethora of Indiana artists (culled with assistance from Jeb Banner and his Musical Family Tree site), is forthcoming -- most-likely released through Standard Recording.
The film was shot in Bloomington, IN and Austin, TX, most notably at the Sahara Mart.
Our fourth song, Orange Blossom, was written inspired by Cara Jean's time spent in Naples, Florida.
You can also catch Cara Jean playing with the 7-piece, all-girl troupe, "Alice Chalmers and the Stick a Cork in Your Jug Band" ... we promise to get them on the show to tell that story soon.
Extra special thanks to Locals Only (located just east of 56th and Keystone) -- a long-time favorite venue of ours and staunch supporter of local, original music (as well as Indy In-Tune) -- for their gracious hospitality and a complimentary round of drinks for the guests.
---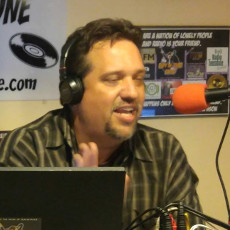 Darrin Snider is the OCD music nerd responsible for creating Indy In-Tune. By day he's a cloud engineer and business analyst, but he still hopes to someday be an overnight freeform disc jockey married to the local weathergirl who happens to be a former eastern-European supermodel.
Blog comments powered by

Disqus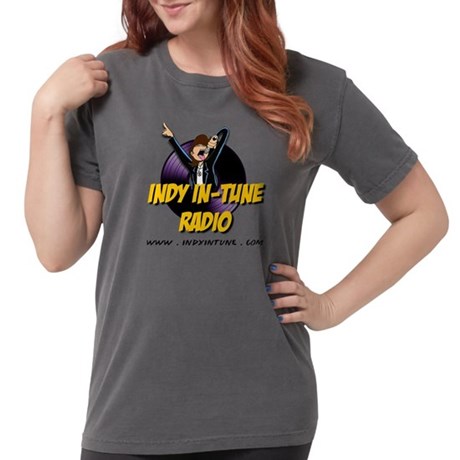 Ladies, don't you hate buying generic (unisex) T-shirts? We've got you covered with a line of womens'-fit clothing in a variety of styles and colors. Check Out Our Specials This Week...
Solicitations and Submissions
Solicitations for blog posts can be made by sending and email to "blog -at- indyintune -dot- com" and should follow these guidelines:
Local (Indianapolis-based) acts always have priority.
Visisting acts playing a bill with one or more local acts are also considered.
We generally don't like to repeat content found on other sites. If your request already has a lot of coverage on other sites, it will be considered low-priority unless you can give us an exclusive angle.
For obvious reasons, we don't do solicited album reviews, though we do appreciate you letting us know when you have a new release. Consider coming in and talking about the album yourself live on the air or a podcast.
All of our staff writers are unpaid enthusiasts. All requests for blog posts are entirely at their descretion.
As such, they generally need a lot of lead-time to put something out -- we're talking weeks of lead time, not hours.
That said, individual authors have full authority to ignore the following guidelines and write whatever they want ... if you can convince them to.
In addition, feel free to write your own post and submit it for posting as a "guest blogger." Those almost always get accepted.
Finally, regional or national acts submitting without meeting the above guidelines are generally ignored. We're not trying to be dicks, but if you send us a generic form-letter with your press release, and it doesn't even remotely concern a local artist or event, then you're not part of our core focus.