M.O.R. Episode 3 -- Michael Dryburgh
By: Ben Cannon, Bram Epstein, and Darrin Snider
Sunday, June 6, 2021
---
M.O.R. Episode 2 -- Ian Thomson
By: Ben Cannon, Bram Epstein, and Darrin Snider
Sunday, May 23, 2021
---
M.O.R. Episode 1 -- Mark Kelly
By: Ben Cannon, Bram Epstein, and Darrin Snider
Sunday, May 16, 2021
---
An In-Snide Look: I Think I Could Get Used to this Life Sometimes
By: Darrin Snider
Sunday, June 7, 2020
---
Getting Down to Earth with mOOnMen
By: Amy Foxworthy
Sunday, February 16, 2020
---
The Musical Journey of Jethro Easyfields
By: Amy Foxworthy
Tuesday, February 11, 2020
---
Monday Mixtape: Etwasprog
By: Darrin Snider
Monday, February 10, 2020
---
Monday Mixtape: Excerpts from the Summer of 2014
By: Darrin Snider
Monday, January 20, 2020
---
Mix Tape Monday: Mashin' it Up
By: Darrin Snider
Monday, January 13, 2020
---
Mix Tape Monday: Back to the Gym Workout
By: Darrin Snider
Monday, January 6, 2020
Mix Tape Monday: Back to the Gym Workout
By: Darrin Snider (darrin at indyintune dot com)
Monday, January 6, 2020 5:00:00 PM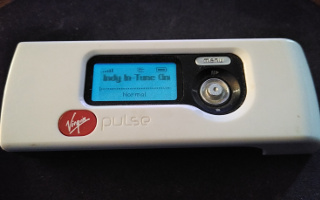 New Year/New You! I only lead with that to piss off that small but vocal segment of readers who absolutely hate New Year's resolutions -- most of the time because they lost bets with me over who could actually keep theirs. Of course, the most popular resolution is the one where we say we're going to lose weight, get in shape, and consequently, start going to the gym. Now, as someone who has had a gym mymbership for almost seventeen years now, but only goes to stave of depression during my unemployed spells, I will concur with my friends on this one. The stupid gym is packed with hyper out-of-shape people in January who spend all of their time hogging the best machines because they don't understand the etiquette of getting up and letting someone else have a chance during the cool-off in between sets. I mean, seriously, do you want a pillow?!
The other problem with these people is that they tend to come in groups, and that means chatty suburban housewives yacking about youth athletics and wine, while knowing very little about either. To them, I dedicate this week's playlist, which (God's Truth) has been on my the Virgin Pulse MP3 player in my gym bag for seventeen years now ...
Darrin's Workout Playlist to Drown Out Gym Newbies:
White Zombie -- More Human than Human Now, originally, I used to work out to the same stuff I listened to during the day. So after 30 minutes of Chick Corea, Yes, and I think it was Floyd at the time, this song comes on. Suddenly I'm pumped and ready to go another half hour. That moment led to the formation of the rest of this playlist.
NIN -- Give Up Back in the Brokeback Mountain days, we had a little contest ... well I mean, if you had to, what dude ... you know, would it be ... ummm ... hypothetically. Thus the phrase "Trentsexual" was coined by me.
Judas Priest -- You've Got Another thing Coming Judas Priest is like a utilitarian metal band. This song is great when you're happy, angry, sad, sitting around, driving around, having sex, working out, doing the dishes, masturbaing, whatever ... it's just a great all-purpose song.
Marilyn Manson -- The Reflecting God I remember seeing Manson on the first show after the Columbine massacre. There were all kinds of protesters out in front of Market Square, and I wondered if he was going to acknowledge it in any way. Pretty much, this was how the show opened for us as well. Pretty cool.
KMFDM -- Apathy There are two types of people, those who have never heard of KMFDM and end up loving them, or those who forgot how much they used to love them. I mean, seriously, why does nobody talk about or play this band anymore. They were like huge for a few years until the "goth chicks" got hold of them and ruined it for everyone.
Pantera -- Cowboys from Hell Now, Walk is also in this list, but I feel it's a bit overplayed and oddly enough not quite as energetic as this one.
Slayer -- Raining Blood Why is everyone so shocked to know that I had a Pantera/Slayer phase in the late 80's/early 90's? I mean, what else was tehre to listen to? Poison and Kiss in neon fishnets had seriously put me off what was, at the time, called metal. Granted I was to discover Jazz a few months after finding Slayer, so I sort of dropped out, but for a while this was my jam.
Rush -- Stick it Out There was a point in the 80's where I wouldn't have believed Rush capable of sitting in a mix of high-energy mostly industrial metal tracks. That phase four era between Counterparts and Vapor Trails was pretty figgin' hardcore (for them) though.
Iron Maiden -- Flight of Icarus I'm starting to wonder if I have any playlists that have either just Judas Priest or Iron Maiden. Seems these guys are inseparable and always travel together in my musical soundtrack.
Soilwork -- Black Star Deceiver I've never been a huge fan of that hardcore, screamy metal stuff -- or more-accurately, I like it, but I get bored with it quickly. Soilwork I always thought had the best balance between screaming, singing, noise, and musicicality. Always get a rush hearing this track in particular.
Got suggestions for what pairs well with this list? Have a suggestion for a future mix tape? Want to submit your own "guest mixed tape" to be featured here? Comments are available below...
---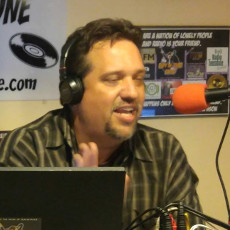 Darrin Snider is the OCD music nerd responsible for creating Indy In-Tune. By day he's a cloud engineer and business analyst, but he still hopes to someday be an overnight freeform disc jockey married to the local weathergirl who happens to be a former eastern-European supermodel.
Blog comments powered by

Disqus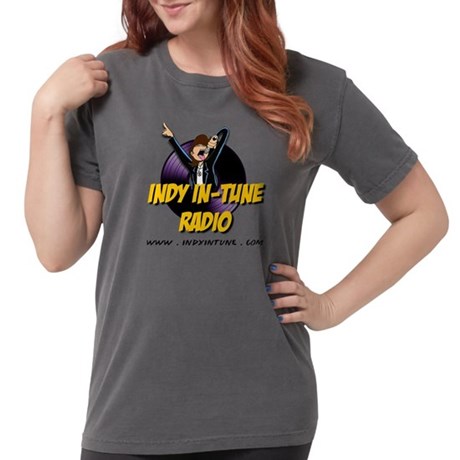 Ladies, don't you hate buying generic (unisex) T-shirts? We've got you covered with a line of womens'-fit clothing in a variety of styles and colors. Check Out Our Specials This Week...
Solicitations and Submissions
Solicitations for blog posts can be made by sending and email to "blog -at- indyintune -dot- com" and should follow these guidelines:
Local (Indianapolis-based) acts always have priority.
Visisting acts playing a bill with one or more local acts are also considered.
We generally don't like to repeat content found on other sites. If your request already has a lot of coverage on other sites, it will be considered low-priority unless you can give us an exclusive angle.
For obvious reasons, we don't do solicited album reviews, though we do appreciate you letting us know when you have a new release. Consider coming in and talking about the album yourself live on the air or a podcast.
All of our staff writers are unpaid enthusiasts. All requests for blog posts are entirely at their descretion.
As such, they generally need a lot of lead-time to put something out -- we're talking weeks of lead time, not hours.
That said, individual authors have full authority to ignore the following guidelines and write whatever they want ... if you can convince them to.
In addition, feel free to write your own post and submit it for posting as a "guest blogger." Those almost always get accepted.
Finally, regional or national acts submitting without meeting the above guidelines are generally ignored. We're not trying to be dicks, but if you send us a generic form-letter with your press release, and it doesn't even remotely concern a local artist or event, then you're not part of our core focus.