An In-Snide Look: I Think I Could Get Used to this Life Sometimes
By: Darrin Snider
Sunday, June 7, 2020
---
Getting Down to Earth with mOOnMen
By: Amy Foxworthy
Sunday, February 16, 2020
---
The Musical Journey of Jethro Easyfields
By: Amy Foxworthy
Tuesday, February 11, 2020
---
Monday Mixtape: Etwasprog
By: Darrin Snider
Monday, February 10, 2020
---
Monday Mixtape: Excerpts from the Summer of 2014
By: Darrin Snider
Monday, January 20, 2020
---
Mix Tape Monday: Mashin' it Up
By: Darrin Snider
Monday, January 13, 2020
---
Mix Tape Monday: Back to the Gym Workout
By: Darrin Snider
Monday, January 6, 2020
---
Top Ten Most Annoying Types of Music Fans
By: Darrin Snider
Saturday, January 4, 2020
---
Album Review: Sietch Ramshackle "U.R.//Nctrl"
By: Amy Foxworthy
Saturday, December 28, 2019
---
Mix Tape Monday: Darrin's Favorite Discoveries of 2019
By: Darrin Snider
Monday, December 16, 2019
Show #120: Goliathon Returns
By: Darrin Snider (darrin at indyintune dot com)
Saturday, October 20, 2012 5:00:00 PM

The last time I interviewed Goliation, November of 2009, they were literally a garage band. Or was it a laundry room band? I sat in on part of a practice, heard some really rough demos, and chatted with them out on the patio (they were mostly still living at home at the time). I remember at the time being most impressed with the "feel" (for lack of a better term) with which they played. Sure some of them had had some musical training here and there, but to make the leap from rote recital to instinctively playing in a complex poly-rhythm/multimeter composition, to have a grasp of the power of dynamics, and above all an understanding of how to properly play with other musicians -- sitting out at times; stepping up at times -- well, maybe for one or two guys, but certainly not for an entire band. When I learned they were planning to start work with a producer, I was both enthused at the possibilities, but quietly saddened at the prospect that a more-refined ear would somehow cull the unbridled experimentation and innovation of a great band.
Three years later, this interview anachronistically plugs the release of what was then their upcoming CD, Pretend It's Not Happening, which allayed any fear I may have had about someone else tampering with a band that I loved. Goliathon still remains a force to be reckoned with. Sure, the compositions are a bit tighter, the sound is a bit more refined, but the willingness to experiment, while kept a bit more accessible, is still first and foremost. No longer a bunch of kids in a garage, Goliathon are now serious players in the local scene, commanding respect and attention from several of their peers, occasionally on this show. I look forward to seeing what the next year brings them.
Links referenced in the show:
---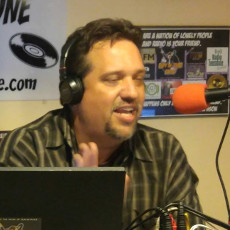 Darrin Snider is the OCD music nerd responsible for creating Indy In-Tune. By day he's a cloud engineer and business analyst, but he still hopes to someday be an overnight freeform disc jockey married to the local weathergirl who happens to be a former eastern-European supermodel.
Blog comments powered by

Disqus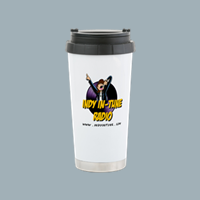 As seen on the webcam. Are you one of those people who can't survive without copious amounts of coffee in the morning? You definitely need one of our stainless steel travel mugs. Give your caffeine the gift of style...
Solicitations and Submissions
Solicitations for blog posts can be made by sending and email to "blog -at- indyintune -dot- com" and should follow these guidelines:
Local (Indianapolis-based) acts always have priority.
Visisting acts playing a bill with one or more local acts are also considered.
We generally don't like to repeat content found on other sites. If your request already has a lot of coverage on other sites, it will be considered low-priority unless you can give us an exclusive angle.
For obvious reasons, we don't do solicited album reviews, though we do appreciate you letting us know when you have a new release. Consider coming in and talking about the album yourself live on the air or a podcast.
All of our staff writers are unpaid enthusiasts. All requests for blog posts are entirely at their descretion.
As such, they generally need a lot of lead-time to put something out -- we're talking weeks of lead time, not hours.
That said, individual authors have full authority to ignore the following guidelines and write whatever they want ... if you can convince them to.
In addition, feel free to write your own post and submit it for posting as a "guest blogger." Those almost always get accepted.
Finally, regional or national acts submitting without meeting the above guidelines are generally ignored. We're not trying to be dicks, but if you send us a generic form-letter with your press release, and it doesn't even remotely concern a local artist or event, then you're not part of our core focus.