An In-Snide Look: I Think I Could Get Used to this Life Sometimes
By: Darrin Snider
Sunday, June 7, 2020
---
Getting Down to Earth with mOOnMen
By: Amy Foxworthy
Sunday, February 16, 2020
---
The Musical Journey of Jethro Easyfields
By: Amy Foxworthy
Tuesday, February 11, 2020
---
Monday Mixtape: Etwasprog
By: Darrin Snider
Monday, February 10, 2020
---
Monday Mixtape: Excerpts from the Summer of 2014
By: Darrin Snider
Monday, January 20, 2020
---
Mix Tape Monday: Mashin' it Up
By: Darrin Snider
Monday, January 13, 2020
---
Mix Tape Monday: Back to the Gym Workout
By: Darrin Snider
Monday, January 6, 2020
---
Top Ten Most Annoying Types of Music Fans
By: Darrin Snider
Saturday, January 4, 2020
---
Album Review: Sietch Ramshackle "U.R.//Nctrl"
By: Amy Foxworthy
Saturday, December 28, 2019
---
Mix Tape Monday: Darrin's Favorite Discoveries of 2019
By: Darrin Snider
Monday, December 16, 2019
Show #140: The Dead Squirrels
By: Darrin Snider (darrin at indyintune dot com)
Saturday, February 16, 2013 5:00:00 PM

Okay, so after the nightmare editing sessions that brought you the JVB/BoTo/Cristy/Swig podcast, this one was actually quite easy to edit, thereby restoring my enthusiasm and energy for the whole otherwise soul-sucking process. This week, I'm happy to introduce many of you, I suspect, to The Dead Squirrels, an atomic-punk band from London's East End famous for blowing up small woodland animals on stage and showering the audience in ... wait ... never trust Wikipedia as a fact-checking source source. In reality, the Squirrels -- who chose a rather suggestive moniker despite their mainstream, easy-going nature -- are a couple of friends of mine, mostly famous for tearing up the Fishers, Indiana open-mic scene for the past several months. Their shows are generally loose, always fun, well-attended, and feature a balance of solid songwriting combined with courage to continually attempt experimentation and risk ridcule. (Violin ... seriously?) Surprisingly, they have also amassed a cult-like following of loyal fans -- whom I learned are referred to as "Squirrel Nuts" -- that will, given any opportunity, talk to you for hours about the history and direction of a band that is just a few months old, with a fervor not unlike that of a Browncoat recounting the battle of Serenity Valley at a Firefly convention.

This interview marks the first use of the new studio recording setup, graciously donated by our good friends at Sam Ash music in Castleton. (Hey, I'll shill the corporate line for gear. I'm not proud.) Okay, maybe the mics are set just a little bit hot still, but understand I had only been playing with the dials for less than a day when this recording was made. With luck, sound quality will continue to improve in the weeks to come and I'll graduate to only slightly sucking. Stay tuned.

Links referenced in the show:






---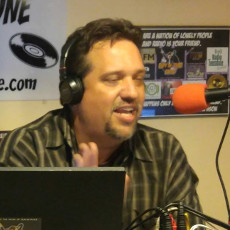 Darrin Snider is the OCD music nerd responsible for creating Indy In-Tune. By day he's a cloud engineer and business analyst, but he still hopes to someday be an overnight freeform disc jockey married to the local weathergirl who happens to be a former eastern-European supermodel.
Blog comments powered by

Disqus
Handy places to visit if you are part of, or want to know more about, our music scene ...
Solicitations and Submissions
Solicitations for blog posts can be made by sending and email to "blog -at- indyintune -dot- com" and should follow these guidelines:
Local (Indianapolis-based) acts always have priority.
Visisting acts playing a bill with one or more local acts are also considered.
We generally don't like to repeat content found on other sites. If your request already has a lot of coverage on other sites, it will be considered low-priority unless you can give us an exclusive angle.
For obvious reasons, we don't do solicited album reviews, though we do appreciate you letting us know when you have a new release. Consider coming in and talking about the album yourself live on the air or a podcast.
All of our staff writers are unpaid enthusiasts. All requests for blog posts are entirely at their descretion.
As such, they generally need a lot of lead-time to put something out -- we're talking weeks of lead time, not hours.
That said, individual authors have full authority to ignore the following guidelines and write whatever they want ... if you can convince them to.
In addition, feel free to write your own post and submit it for posting as a "guest blogger." Those almost always get accepted.
Finally, regional or national acts submitting without meeting the above guidelines are generally ignored. We're not trying to be dicks, but if you send us a generic form-letter with your press release, and it doesn't even remotely concern a local artist or event, then you're not part of our core focus.