M.O.R. Episode 3 -- Michael Dryburgh
By: Ben Cannon, Bram Epstein, and Darrin Snider
Sunday, June 6, 2021
---
M.O.R. Episode 2 -- Ian Thomson
By: Ben Cannon, Bram Epstein, and Darrin Snider
Sunday, May 23, 2021
---
M.O.R. Episode 1 -- Mark Kelly
By: Ben Cannon, Bram Epstein, and Darrin Snider
Sunday, May 16, 2021
---
An In-Snide Look: I Think I Could Get Used to this Life Sometimes
By: Darrin Snider
Sunday, June 7, 2020
---
Getting Down to Earth with mOOnMen
By: Amy Foxworthy
Sunday, February 16, 2020
---
The Musical Journey of Jethro Easyfields
By: Amy Foxworthy
Tuesday, February 11, 2020
---
Monday Mixtape: Etwasprog
By: Darrin Snider
Monday, February 10, 2020
---
Monday Mixtape: Excerpts from the Summer of 2014
By: Darrin Snider
Monday, January 20, 2020
---
Mix Tape Monday: Mashin' it Up
By: Darrin Snider
Monday, January 13, 2020
---
Mix Tape Monday: Back to the Gym Workout
By: Darrin Snider
Monday, January 6, 2020
In Depth: MODOC
By: Brandon Cannon (brandon at indyintune dot com)
Friday, September 6, 2013 8:00:00 AM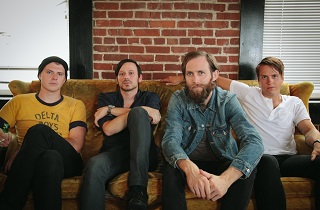 MODOC set the bar at a staggering high early with their mesmerizing self titled second release on August 27th of this year. They have honed in on the ability to snatch your hand, pull you in and make you listen undistracted to a smorgasbord of simplistic yet refreshing sounds. They manage to offer the listener an instantaneous emotional drawstring that reels you in so effortlessly.
They're letting their music speak louder for them than a press release or the critics, of which one should have boundless respect for. Hence the constant replays and vigorous nodding every time they re-appear on my iPod. Personal favorite is 'Fortune & Fame', an absolutely beautiful song with a combination of raw guitar playing, upfront vocals, and big drums. They relay layered textures of reverb, slick bass and steady builds that never let go and you don't want them to anyways.
When you take the time to listen to the words you find there are some heavy feelings going on about relationships and life. We all can relate to these topics but sometimes struggle to convey those emotions. Powerfully this group of musicians can do just that while entirely in harmony with one another. They are a band that follows their lead singer, feels what he feels, and then translates all of that through the music. When everything clicks on all cylinders for a band, it can be a poignant and beautiful thing.
I was able to catch up with lead singer/guitarist Clint Culberson awhile back and learn more about the band and their journey thus far.
Give me some background on the band and your name?
"We are four best friends. There is myself, Kyle Addison on lead guitars/vocals, Caleb Crockett on bass/vocals and John Carlson on drums/vocals. We first met through the music scene at Ball State University in Muncie, Indiana. I had previously lived in a nearby town called Modoc. We had gigs before we had a name so I suggested the name during a band meeting"
What album defines the musician you wanted to be as a kid?
"Pearl Jam was a big influence for me but Roy Orbison "Mystery Girl" had the biggest impact on me early on"
What album do you own that you don't want people to know you have?
"Ummmm, Ace of Base, The Sign"
Why did you start this musical journey in the first place?
"I graduated high school and was really just trying to find myself still, wanted to discover my true possibility in this life. I was trying to remove myself from a dark place after my parents divorce and Rock n' Roll was a avenue for me to have fun and release the pain"
What has your experience been like so far?
"Amazing. A lot of hard work, but just amazing. It helps that I get to do this project with my best friends. I'm still growing though but could not be happier than I am right now with this music, this band, and this opportunity"
What is one thing you know now that you wish you had known at the start?
"How much the industry evolves over a short amount of time and how much work goes into the business side of things"
What has been least satisfying about being in this band?
"Not having roadies. It's a lot of work after you just put on a great event and rock out all night to immediately have to turn around and start packing up. It would be nice to relax right after but its part of being a musician"
What recent accomplishment are you most excited about these days?
"Our fan base in Nashville,TN and how far we have come to build the foundation down there"
Evolution is defined as a process in which something passes by degrees to a different stage (especially a more advanced or mature stage). Rarely can anyone be present for such an event, regardless of how well he or she plans the timeline. It was a warm summer night at Radio Radio in Fountain Square, when I was witness to one such event. Since the last show I saw them I knew it would be a good set, but I didn't expect to see such growth. The guitars started wailing and the drums started thumping, but there was no sign in the air, there was no warning signal, there was no heads up. There was just this moment, this final explosion, an emergence of a great band.
The albums are strong and demand attention, the live show will breath life into your hopes and dreams of rock and roll not being dead, and the band themselves will makes sure to thank you personally after the show for your support. Whether you become a fan of the band or not, I know everyone appreciates showmanship, the feeling of actually giving a shit about how an audience leaves. This was not only a show but an experience. Welcome to MODOC my friends.
---

Brandon Cannon is a founding member of the band Spanking Shakespeare, the visionary behind the "Shine: Local Music Spotlight" series, and Editor-in-Chief of the Indy In-Tune blog.
Blog comments powered by

Disqus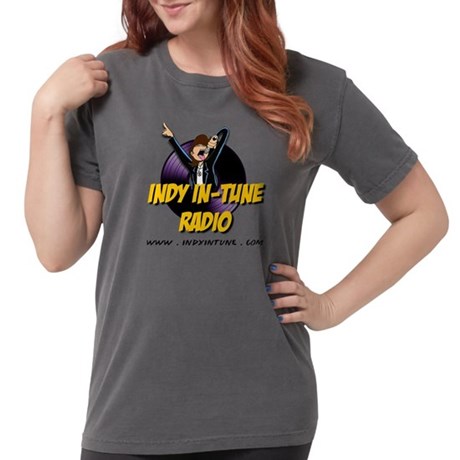 Ladies, don't you hate buying generic (unisex) T-shirts? We've got you covered with a line of womens'-fit clothing in a variety of styles and colors. Check Out Our Specials This Week...
Solicitations and Submissions
Solicitations for blog posts can be made by sending and email to "blog -at- indyintune -dot- com" and should follow these guidelines:
Local (Indianapolis-based) acts always have priority.
Visisting acts playing a bill with one or more local acts are also considered.
We generally don't like to repeat content found on other sites. If your request already has a lot of coverage on other sites, it will be considered low-priority unless you can give us an exclusive angle.
For obvious reasons, we don't do solicited album reviews, though we do appreciate you letting us know when you have a new release. Consider coming in and talking about the album yourself live on the air or a podcast.
All of our staff writers are unpaid enthusiasts. All requests for blog posts are entirely at their descretion.
As such, they generally need a lot of lead-time to put something out -- we're talking weeks of lead time, not hours.
That said, individual authors have full authority to ignore the following guidelines and write whatever they want ... if you can convince them to.
In addition, feel free to write your own post and submit it for posting as a "guest blogger." Those almost always get accepted.
Finally, regional or national acts submitting without meeting the above guidelines are generally ignored. We're not trying to be dicks, but if you send us a generic form-letter with your press release, and it doesn't even remotely concern a local artist or event, then you're not part of our core focus.