An In-Snide Look: I Think I Could Get Used to this Life Sometimes
By: Darrin Snider
Sunday, June 7, 2020
---
Getting Down to Earth with mOOnMen
By: Amy Foxworthy
Sunday, February 16, 2020
---
The Musical Journey of Jethro Easyfields
By: Amy Foxworthy
Tuesday, February 11, 2020
---
Monday Mixtape: Etwasprog
By: Darrin Snider
Monday, February 10, 2020
---
Monday Mixtape: Excerpts from the Summer of 2014
By: Darrin Snider
Monday, January 20, 2020
---
Mix Tape Monday: Mashin' it Up
By: Darrin Snider
Monday, January 13, 2020
---
Mix Tape Monday: Back to the Gym Workout
By: Darrin Snider
Monday, January 6, 2020
---
Top Ten Most Annoying Types of Music Fans
By: Darrin Snider
Saturday, January 4, 2020
---
Album Review: Sietch Ramshackle "U.R.//Nctrl"
By: Amy Foxworthy
Saturday, December 28, 2019
---
Mix Tape Monday: Darrin's Favorite Discoveries of 2019
By: Darrin Snider
Monday, December 16, 2019
Must-See Show Alert- Justin Townes Earle and Lilly Hiatt
By: Amy Foxworthy (foxy at indyintune dot com)
Tuesday, May 15, 2018 7:00:00 PM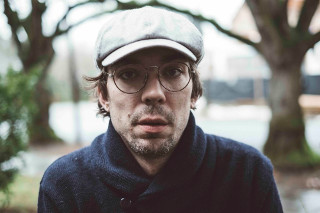 Must-See Show Alert- Justin Townes Earle and Lilly Hiatt are playing The Hi-Fi on 5/16.

By Amy Foxworthy and Sonya Boyd

Sun King Brewery & MOKB Present
Justin Townes Earle - Solo Tour w/ Lilly Hiatt
Wednesday, May 16th @ HI-FI | 21+
Doors 7PM / Show 8PM

Justin Townes Earle will grace Indianapolis with a stop on his solo tour through the United States and Australia with special guest Lilly Hiatt.

Get ready for an all-around good-time show. Since 2007, JTE has released 7 LP's and 1 EP – including his newest album, "Kids in the Street (2017)." His unique music style has been described as everything from Americana, Country, folk, Blues, and Soul - and it's been said that he puts on his most amazing shows in theaters and small intimate venues. Come out to the show and send Justin and Lilly off with tons of Hoosier love before they head to Kalamazoo, Michigan.

If you've never been lucky enough to catch a Justin Townes Earle live show, or even if you have, you're in for a treat this time around.

Generally, JTE has his right-hand man Paul Niehaus (steel guitar player) along with some perfectly chosen guest musicians with him on tour. This time, as he's been known to do in the past, he's doing a stripped down solo tour; just the man and his guitar. The last time he did this, he went out every night without a set list and just played what his heart desired, and it was a truly beautiful and moving experience. His confidence as a seasoned musician at 36, and his quick Southern wit and charm draw the audience in.  He tells stories about his life and imparts knowledge of the importance of music, and the preservation of history and baseball. He gives advice on sobriety, and tells the truth of when he wasn't.

  JTE, while obviously paying homage to the influences of his father and namesake, has a music style all his own. Never afraid to be himself or make the music he wants, his wide variety of musical influences are evident in his songwriting.  His music is whiskey-soaked honkytonk, then jazz-influenced, to beautiful, soul-stirring gospel sounds, all the way to Memphis blues. His latest album, "Kids in the Street" is an open and inviting exploration of the cornucopia that is his musical inspiration.

  According to JTE's Facebook page, some of his eclectic influences include:  Townes Van Zandt, Woody Guthrie, The Replacements, Tom Waits, Elvis Costello, Steve Earle, Patti Smith, Chet Baker, The Pogues, Merle Haggard, NRBQ, Son Volt, Ray Charles, Curtis Mayfield, R.B.Morris, Television, Doc Watson, Billy Holiday, Etta James, Dirk Powell, Bruce Springsteen, Gram Parsons, Willis Alan Ramsey, Whiskeytown, Joe Henry, The Waterboys, Varnaline, The Staples, Tom House, Gillian Welch, Buddy Miller, Guy Clark, Johnny Cash, Otis Redding, Lightnin' Hopkins, Mance Lipscomb, The Kinks, Paul Simon, The Carter Family, The Call, Jimmy Cliff, Alejandro Escovedo, Lucinda Williams, Lloyd Price, Tom Waits, Billy Bragg, Elliot Smith, The Louvin Brothers, Josh White, Van Morrison

Justin Townes Earle's music invokes feelings of real, raw emotion from joy in simple things; appreciating what life teaches us, to sadness, tales of sorrow, and back around to finding strength and the endurance to rise above; there is an unmatched truth and honesty in JTE's songwriting.

  It is this authenticity, and the realness of the thing, that touches an audience.  His writing style is literary-influenced; he's a well-read songwriter who blends Southern styles and ways with vast knowledge of literature in a way that is both thought-provoking and genuine. His song writing, lyrics and performances leave no doubt that he is the real deal. Justin Townes Earle is the truth.

  Sonya Boyd, Maven of the Indianapolis Local Music Scene, and Queen Matriarch of The Mancave, is a die-hard, dedicated JTE fan who advises everyone to come out to the show Wednesday. "JTE is my absolute favorite singer of all time. I was hooked on his music the very first time I heard it. Seeing him live is the highlight of my year. We generally see him 2-3 times every year."

Jeremy Porter, of the fantastic Michigan Rock & Roll Band, Jeremy Porter and the Tucos, said, "Justin Townes Earle puts it all out there, through the stories he tells and the images he conjures in his songs, with an intense emotion and pain in his voice that just can't be forced or fabricated. It doesn't hurt that the songs are beautiful and he's surrounded by great musicians (and a great one himself), but that's what ultimately sets him apart from his peers - the crack in his voice that exposes the darkness he's known. It's goddamn mesmerizing."  

Come out to the Hi-Fi Wednesday night to catch Justin Townes Earle's solo set, and a great performance from Nashville-based indie/rock/country/folk artist Lilly Hiatt (daughter of John Hiatt).  Check out more information on both artists below.

More Justin Townes Earle
Website: justintownesearle.com
Facebook: facebook.com/justintownesearle
Twitter: @JustinTEarle
Instagram: instagram.com/justintearle

Quotes about JTE

"Kids In The Street is the veteran songwriter's most pleasing and playful effort to date." –NPR Music

"...his rangiest set yet...Yet it always feels organic, never mannered." –Rolling Stone

"Never one to be constrained by the straitjacket of country orthodoxy, Earle infuses his songs with elements of classic soul (Champagne Corolla) and jazz (the delightfully breezy What's Goin' Wrong). Best of all, though, is the title track, a moving reflection on the gentrification of the Nashville neighbourhood in which he grew up." –The Guardian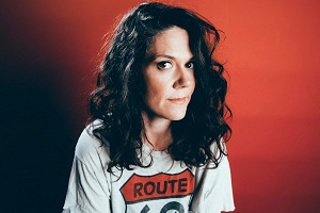 More Lilly Hiatt

Website: lillyhiatt.com
Facebook: facebook.com/LillyHiatt
Twitter: twitter.com/LillyHiatt1
Instagram: instagram.com/lillyhiatt

Video for her song "The Night David Bowie Died"  https://www.youtube.com/watch?v=aj_CWLRfjp4&feature=youtu.be

 Quote about Lilly Hiatt

"With a tremendous amount of swagger, [Hiatt] wields her guitar like a weapon while that distinctly southern accent of hers delivers vocal melodies that are in turns deep, bluesy, fearless and sweet." –The Line Of Best Fit

Event Page https://www.facebook.com/events/147904669209677/

Tickets $25
http://bit.ly/JustinTownesETix
Tickets go on sale at 12 p.m. EST this Friday, February 23.


Win Tickets on Do317:
http://bit.ly/JustinTownesEarleDo317

To reserve a VIP Table for this show
email boxoffice@hifiindy.com!

Brought to you by:
Do317 - http://www.do317.com/
Sun King Brewing Company - http://sunkingbrewing.com/
Kolman Dental, P.C. – http://www.kolmandental.com/    
---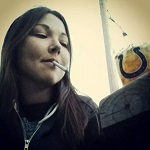 Amy Foxworthy is a writer, activist, music junkie, and professional hell-raiser. There is probably no truth to any other rumors you may have heard about her.
Blog comments powered by

Disqus
Handy places to visit if you are part of, or want to know more about, our music scene ...
Solicitations and Submissions
Solicitations for blog posts can be made by sending and email to "blog -at- indyintune -dot- com" and should follow these guidelines:
Local (Indianapolis-based) acts always have priority.
Visisting acts playing a bill with one or more local acts are also considered.
We generally don't like to repeat content found on other sites. If your request already has a lot of coverage on other sites, it will be considered low-priority unless you can give us an exclusive angle.
For obvious reasons, we don't do solicited album reviews, though we do appreciate you letting us know when you have a new release. Consider coming in and talking about the album yourself live on the air or a podcast.
All of our staff writers are unpaid enthusiasts. All requests for blog posts are entirely at their descretion.
As such, they generally need a lot of lead-time to put something out -- we're talking weeks of lead time, not hours.
That said, individual authors have full authority to ignore the following guidelines and write whatever they want ... if you can convince them to.
In addition, feel free to write your own post and submit it for posting as a "guest blogger." Those almost always get accepted.
Finally, regional or national acts submitting without meeting the above guidelines are generally ignored. We're not trying to be dicks, but if you send us a generic form-letter with your press release, and it doesn't even remotely concern a local artist or event, then you're not part of our core focus.