An In-Snide Look: I Think I Could Get Used to this Life Sometimes
By: Darrin Snider
Sunday, June 7, 2020
---
Getting Down to Earth with mOOnMen
By: Amy Foxworthy
Sunday, February 16, 2020
---
The Musical Journey of Jethro Easyfields
By: Amy Foxworthy
Tuesday, February 11, 2020
---
Monday Mixtape: Etwasprog
By: Darrin Snider
Monday, February 10, 2020
---
Monday Mixtape: Excerpts from the Summer of 2014
By: Darrin Snider
Monday, January 20, 2020
---
Mix Tape Monday: Mashin' it Up
By: Darrin Snider
Monday, January 13, 2020
---
Mix Tape Monday: Back to the Gym Workout
By: Darrin Snider
Monday, January 6, 2020
---
Top Ten Most Annoying Types of Music Fans
By: Darrin Snider
Saturday, January 4, 2020
---
Album Review: Sietch Ramshackle "U.R.//Nctrl"
By: Amy Foxworthy
Saturday, December 28, 2019
---
Mix Tape Monday: Darrin's Favorite Discoveries of 2019
By: Darrin Snider
Monday, December 16, 2019
Show #068: The New Finland Radicals
By: Darrin Snider (darrin at indyintune dot com)
Tuesday, December 8, 2009 7:00:00 PM

There's something about the power trio format. From Buddy Holly and the Crickets to The Jimi Hendrix Experience and Cream, the three-man rock lineup seems to be synonymous with long instrumental jams, heavy guitar chords, and ultra-tight rock played with an air of complexity to it. Though it has pretty much fallen out of popularity in recent years (yeah, okay Rush still tours), the carriers of that tradition still largely fall into the same category of extended jams played by top notch musicians. In that vein, this week marks another, somewhat self-indulgent, episode for me featuring another relatively unknown band that I, personally, just sort of fell in love with recently. The New Finland Radicals are a power trio that draws their influences from a diverse selection of musical stylings including King Crimson, Radiohead, Sonic Youth, David Bowie, and the Beach Boys.

Though the band has been playing together in one form or another for quite some time, they are relatively new to the live scene (hence one of the main purposes of this podcast). The shows they have played thus far have been very well received by fans and fellow musicians, however, and they are a fun, easy-going group of guys to work with -- making them a band to watch in the months to come as their self-promotional and marketing campaigns kick in to gear not just locally, but on a regional level as well. In the meantime, they have a good repertoire of songs ready to record and we look forward to their new EP release early next year.

Links referenced in the show:
Their six-song Demo/EP was self produced in their basement studio and is available for FREE by contacting them via their MySpace page.
Though we sort of poked fun at it, you can check out the CD's artwork here.
Check out the video for Lincoln Avenue here.
Gear-heads and analog synth aficionados should note they use the Roland SP-404SX Sampler and the Korg MicroKORG XL 37-key Protable Music Synthesizer on the track Where's Brian (and others).
Though their live gigs have been somewhat sparse, they are favorites at both Birdy's Live as well as the Ram-Z Music Fest.
Special thanks to the Alley Cat in Broad Ripple, for accomodating our acoustic, volume, and frothy beverage needs.
The New Finland Radicals are entrants in the 2010 Podcast Battle of the Bands ... sponsored by Blue Square Sound and Indy In-Tune. For details on entering, listening to, or voting in the battle, check out our official Battle Page.
---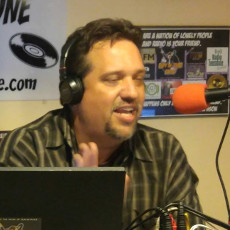 Darrin Snider is the OCD music nerd responsible for creating Indy In-Tune. By day he's a cloud engineer and business analyst, but he still hopes to someday be an overnight freeform disc jockey married to the local weathergirl who happens to be a former eastern-European supermodel.
Blog comments powered by

Disqus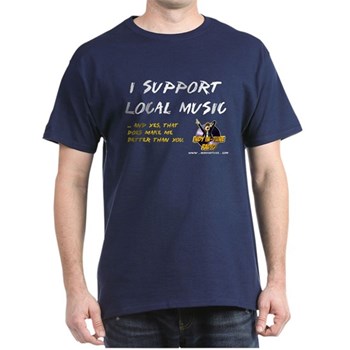 Back by popular demand for a limited time only, "I support local music ... and yes, that does make me better than you." Show the world that you, too, are a proud elitist music snob! Get yours before time runs out...
Solicitations and Submissions
Solicitations for blog posts can be made by sending and email to "blog -at- indyintune -dot- com" and should follow these guidelines:
Local (Indianapolis-based) acts always have priority.
Visisting acts playing a bill with one or more local acts are also considered.
We generally don't like to repeat content found on other sites. If your request already has a lot of coverage on other sites, it will be considered low-priority unless you can give us an exclusive angle.
For obvious reasons, we don't do solicited album reviews, though we do appreciate you letting us know when you have a new release. Consider coming in and talking about the album yourself live on the air or a podcast.
All of our staff writers are unpaid enthusiasts. All requests for blog posts are entirely at their descretion.
As such, they generally need a lot of lead-time to put something out -- we're talking weeks of lead time, not hours.
That said, individual authors have full authority to ignore the following guidelines and write whatever they want ... if you can convince them to.
In addition, feel free to write your own post and submit it for posting as a "guest blogger." Those almost always get accepted.
Finally, regional or national acts submitting without meeting the above guidelines are generally ignored. We're not trying to be dicks, but if you send us a generic form-letter with your press release, and it doesn't even remotely concern a local artist or event, then you're not part of our core focus.