An In-Snide Look: I Think I Could Get Used to this Life Sometimes
By: Darrin Snider
Sunday, June 7, 2020
---
Getting Down to Earth with mOOnMen
By: Amy Foxworthy
Sunday, February 16, 2020
---
The Musical Journey of Jethro Easyfields
By: Amy Foxworthy
Tuesday, February 11, 2020
---
Monday Mixtape: Etwasprog
By: Darrin Snider
Monday, February 10, 2020
---
Monday Mixtape: Excerpts from the Summer of 2014
By: Darrin Snider
Monday, January 20, 2020
---
Mix Tape Monday: Mashin' it Up
By: Darrin Snider
Monday, January 13, 2020
---
Mix Tape Monday: Back to the Gym Workout
By: Darrin Snider
Monday, January 6, 2020
---
Top Ten Most Annoying Types of Music Fans
By: Darrin Snider
Saturday, January 4, 2020
---
Album Review: Sietch Ramshackle "U.R.//Nctrl"
By: Amy Foxworthy
Saturday, December 28, 2019
---
Mix Tape Monday: Darrin's Favorite Discoveries of 2019
By: Darrin Snider
Monday, December 16, 2019
Show #074: Chad Mills Returns
By: Darrin Snider (darrin at indyintune dot com)
Monday, August 9, 2010 7:00:00 PM

Some people complain about them, some people love them, but for those of you who haven't figured it out yet, these "... Returns" shows should really just be called "Darrin shoots the breeze with his buddies," because -- since all of the obligatory biographical information/stock questions have been covered -- they tend to get personal, off-topic, and are really just excuses to hang around, drink beer, and play some new music. You know, the same kind of stuff we would be doing even if there weren't mics in front of us. This week's episode, featuring long-time friend of the show Chad Mills, is no exception, doubly so since it is also reinforced by the ubiquitous presence of Ms. Jenn Cristy, who just happened to be playing on stage with Chad that night -- thus activating the clause in her contract that legally binds us to give her a mic whenever she's in a five mile radius of a show taping. So, enough with the deep, philosophical stuff; to heck with the in-depth analysis of the subtle ironic and thematic elements in Chad's lyrics; forget discussions of his dreams and aspirations as a struggling independent musician. What we really want to know about are fish in beer mugs and how annoying that Alicia Keys song really is.
That said, Chad Mills is really starting to piss me off. Why isn't this guy famous yet!? Hell, why isn't he at least touring the "Midwest State Fair Circuit" and getting his music heard outside of a 100-mile radius? It's not for lack of being busy, he plays around 150 shows a year. Certainly it's not because his material isn't accessible, I firmly believe Make the Door should be a hit, or at least a wildly successful novelty song in the vein of "Cover of the Rolling Stone" that is revered on college radio stations around the country. It certainly isn't because he isn't loved in Indianapolis, he commanded probably the largest crowd I've ever seen at Birdy's on the night of his CD release party -- a reported 250 in attendance, not counting the myriad special guests who joined him on stage for what turned out to be, in my humble opinion, the performance of his life. "Make the door" is one of those albums that you have no excuse for not liking, as it easily caters to the pop, folk, country, and indie fan alike. For this release, Chad showcases his whole spectrum, offering up stripped down singer/songwrater fare with tracks like "Dusk" and "Long Winter Stretch," bouncy toe-tappers like "The Line" and "600 North 600 West," introspective story songs like "Moving Manhattan," pure poetry like "Chemical Hymn," burning jams like "On my Way" and just plain fun singalongs like the aforementioned title track, and ... well, I could go on, but it's probably best that you just buy the album and hear it for yourself. What you're getting on this show is just a sampling of what's in store for you.
Links referenced in the show:
---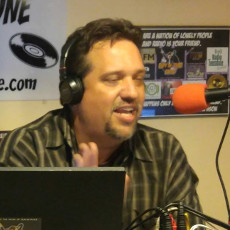 Darrin Snider is the OCD music nerd responsible for creating Indy In-Tune. By day he's a cloud engineer and business analyst, but he still hopes to someday be an overnight freeform disc jockey married to the local weathergirl who happens to be a former eastern-European supermodel.
Blog comments powered by

Disqus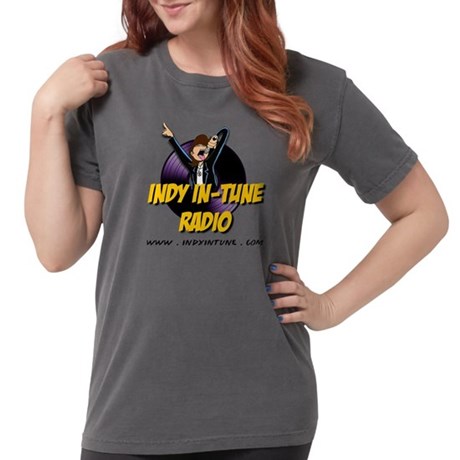 Ladies, don't you hate buying generic (unisex) T-shirts? We've got you covered with a line of womens'-fit clothing in a variety of styles and colors. Check Out Our Specials This Week...
Solicitations and Submissions
Solicitations for blog posts can be made by sending and email to "blog -at- indyintune -dot- com" and should follow these guidelines:
Local (Indianapolis-based) acts always have priority.
Visisting acts playing a bill with one or more local acts are also considered.
We generally don't like to repeat content found on other sites. If your request already has a lot of coverage on other sites, it will be considered low-priority unless you can give us an exclusive angle.
For obvious reasons, we don't do solicited album reviews, though we do appreciate you letting us know when you have a new release. Consider coming in and talking about the album yourself live on the air or a podcast.
All of our staff writers are unpaid enthusiasts. All requests for blog posts are entirely at their descretion.
As such, they generally need a lot of lead-time to put something out -- we're talking weeks of lead time, not hours.
That said, individual authors have full authority to ignore the following guidelines and write whatever they want ... if you can convince them to.
In addition, feel free to write your own post and submit it for posting as a "guest blogger." Those almost always get accepted.
Finally, regional or national acts submitting without meeting the above guidelines are generally ignored. We're not trying to be dicks, but if you send us a generic form-letter with your press release, and it doesn't even remotely concern a local artist or event, then you're not part of our core focus.