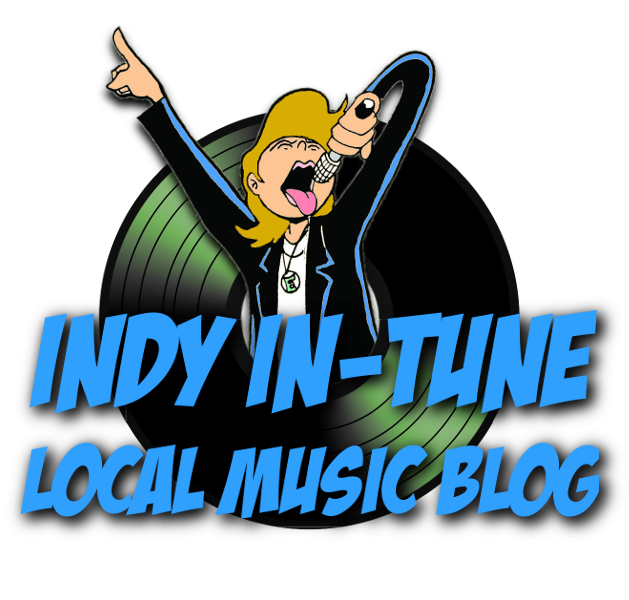 Reality Check: No, I Will Not Be Your Band's PR Agent
By: Lizzy B
Thursday, January 31, 2019
---
Reality Check: Ten Things Your Band Is Doing Wrong, Part Two
By: Lizzy B
Thursday, January 24, 2019
---
Reality Check: Ten Things Your Band Is Doing Wrong, Part One
By: Lizzy B
Thursday, January 17, 2019
---
Reality Check: You're the Cheeseburger, Now Shut Up and Play
By: Lizzy B
Thursday, January 10, 2019
---
Three Negative Behaviors That Are Killing Local Music
By: Lizzy B
Thursday, January 03, 2019
---
On the Road with Jeremy Porter and The Tucos in Their 'Old Kentucky (2nd) Home'
By: Amy Foxworthy
Thursday, December 20, 2018
---
The Stick Arounds - "Ways To Hang On" Album Preview, Show Review and Interview
By: Amy Foxworthy
Tuesday, October 23, 2018
---
Legendary Melody Inn Celebrates 17-Year Anniversary with Dave and Rob
By: Amy Foxworthy
Thursday, October 11, 2018
---
The Hat Madder at Melody Inn with SugarDust and Middle Class
By: Amy Foxworthy
Sunday, September 30, 2018
---
Jakals Bringing Rock from Boston to Indy at The Melody Inn August 26
By: Amy Foxworthy
Friday, August 17, 2018
Reality Check: Ten Things Your Band Is Doing Wrong, Part One
By: Lizzy B (lizzyb at indyintune dot com)
Thursday, January 17, 2019 7:00:00 PM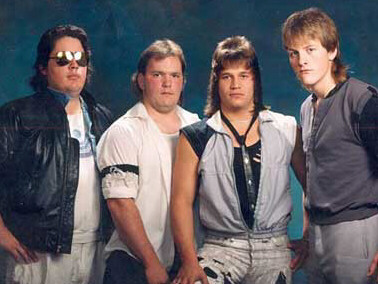 So you've got a band (obviously, or you're probably not reading this). You've written some songs (hopefully, or you're just a band impersonator). You've done a demo, maybe a full album (with luck you've done that correctly, more on that in a future post). Still, the money isn't being offloaded from flatbed trucks, and you're still inexplicably able to walk down the street without half-dressed teenage girls screaming and chasing after you. Okay, maybe these are extreme goals, but there are probably some very simple things you're doing (or not doing) that can at least help out a little. Now pay attention, because this concerns you.
1. Playing in the Same Place
... unless of course this place is Madison Square Garden and you're selling it out night after night, of course. There's an old saying about doing the same thing over and over and getting the same results. In the case of a band and a venue, there's a different saying about the law of diminishing returns. I'm not talking about moving to the bar up the street, either. Yeah, you're headliner and star on the south side of town, but that's as far as you're going to go unless you can break into the north side, west side, and east side as well. Your true fans will follow you. However, that brings me to my second point ...
2. Playing to the Same People
Yes, it's great to have fans. They make you feel worthwhile. How many copies of your CD do you expect them to buy, though? It's great to have a core group that follows you around, and you can book shows a lot easier if you have a reputation of bringing 15-25 people from your built-in entourage. It's not the way to grow an audience though. If your core fan base is not constantly brining at least 10-20% (figure 2-4 new faces per 25 regular ones) then you need to be moving that needle yourself. Do you normally play in biker bars? I bet there's a blue-collar bar near a factory that would also appreciate your music. Is your crowd all college-aged kids? Look for opportunities to network and play to the late-20's crowd. However, the next stumble is always ...
3. Playing too Often
Yes, playing is what you do. It's your reason for being in a band. I'm willing to bet that only a few people are really showing up to every show, however, and as a result, you're thinning your audience and diminishing your drawing power. As a rule of thumb, play a particular region no more than once per month, and any particular venue no more than once every three months. Now, there are exceptions, such as weekday residencies (which we don't have in this town) and restaurant gigs (which don't have a lot of repeat audience), but for the most part, slow down, Turbo.
4. Playing with the same Bands
Yes, it's great that your guitarist is in two bands, and you're friends with a third band. What if I don't like them though because of an ill-fated drunken night with the drummer of that other band? What if something hot and new is playing up the street, and I don't want to see the exact same show I saw last month? Just assume lightning only strikes once. No matter how great a bill was, don't try to repeat it. It will never live up to the expectations of those who were there. So what is your alternative when your buddy's band asks you to open for them for the tenth time? So glad you asked, this mean's you're probably ...
5. Not Networking
It's just as good, if not better, to simply go out, as a band, and support these acts. You don't have to be there; you want to be there. This is much more effective and invites reciprocation, or shame from the other band. Suddenly you can be guaranteed at least those four new faces in the crowd at your next gig. When you see another band doing this very thing at one of your gigs, give them a shout-out. Always up the ante on being the cool band that supports other bands.
We'll start next week with why you shouldn't see this as competing.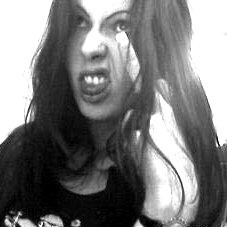 Lizzy B is a New Yorker lost in Indianapolis. She holds a degree in Broadcast Journalism and has worked as a TV news reporter, PR/Marketing rep, and freelance (PAPER?!) magazine writer. She enjoys a strong rum and coke and good metal band to spit it on.
Blog comments powered by

Disqus
An In-Snide Look
Darrin's inane rambling from behind the scenes at Indy In-Tune ... or whatever else he's into at the moment.
An In-Snide Look #378: Holiday Challenge Update, Week 1
By: Darrin Snider
Friday, December 12, 2014
---
An In-Snide Look #376: Wherein a Challenge is Accepted
By: Darrin Snider
Wednesday, December 10, 2014
---
An In-Snide Look #374: Spread some Holiday Cheer, Local Musicians!
By: Darrin Snider
Monday, December 08, 2014
---
An In-Snide Look #361: Wherein Darrin's Inner Psyche Is Found On YouTube
By: Darrin Snider
Tuesday, November 25, 2014
---
An In-Snide Look #355: Wherein We Recap the Test Run of The Studio B Stage
By: Darrin Snider
Wednesday, November 19, 2014
---
An In-Snide Look #354: Wherein We Kick Off The Studio B Sessions
By: Darrin Snider
Tuesday, November 18, 2014
---
An In-Snide Look #327: Wherein We Are Annoyed by Public Radio
By: Darrin Snider
Wednesday, October 22, 2014
---
An In-Snide Look #315 -- The Pastorale Paradox, Part Two
By: Darrin Snider
Friday, October 10, 2014
---
An In-Snide Look #314 -- The Pastorale Paradox, Part One
By: Darrin Snider
Thursday, October 09, 2014
---
An In-Snide Look #311 -- Wherein a Conspiracy Begins
By: Darrin Snider
Monday, October 06, 2014