An In-Snide Look: I Think I Could Get Used to this Life Sometimes
By: Darrin Snider
Sunday, June 7, 2020
---
Getting Down to Earth with mOOnMen
By: Amy Foxworthy
Sunday, February 16, 2020
---
The Musical Journey of Jethro Easyfields
By: Amy Foxworthy
Tuesday, February 11, 2020
---
Monday Mixtape: Etwasprog
By: Darrin Snider
Monday, February 10, 2020
---
Monday Mixtape: Excerpts from the Summer of 2014
By: Darrin Snider
Monday, January 20, 2020
---
Mix Tape Monday: Mashin' it Up
By: Darrin Snider
Monday, January 13, 2020
---
Mix Tape Monday: Back to the Gym Workout
By: Darrin Snider
Monday, January 6, 2020
---
Top Ten Most Annoying Types of Music Fans
By: Darrin Snider
Saturday, January 4, 2020
---
Album Review: Sietch Ramshackle "U.R.//Nctrl"
By: Amy Foxworthy
Saturday, December 28, 2019
---
Mix Tape Monday: Darrin's Favorite Discoveries of 2019
By: Darrin Snider
Monday, December 16, 2019
In Depth: Coyote Armada
By: Brandon Cannon (brandon at indyintune dot com)
Saturday, May 18, 2013 5:00:00 PM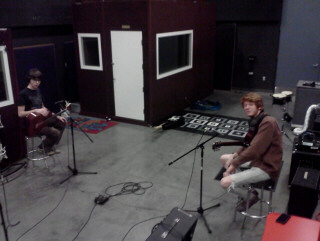 Coyote Armada caught my attention early in their search for musical excellence at Butler University, and because some distinguished gentlemen named, Mark "Dirty Rock" Alexander brought them to my attention. Curiosity was sparked after I heard the first track, "North" off the Kye Oats EP that was recently released. Even before its release, their driving stage presence and Led Zeppelin meets Nickel Creek-influenced sound had the local scene talking. It can be said that there are moments of Radiohead and Dispatch felt as well, but the vocal talent of Bob Barrick hits me as a young Robert Plant reincarnated more than anything. Stressing songwriting, instruments-over-computers, and down-home-good-times, the band is in a position to be taken seriously by fans and critics alike.
Coyote Armada was rightfully my first artist interview for their aggressive approach to the folk genre. As featured throughout their debut EP, the band captures the essence of folk rock with their lyrical and often poetic honesty in songwriting. They mix this with a brilliant rap by Nicholas on "Millstones", and even hook heavy qualities of southern and blues influenced rock on this five song adventure. This results in a blend that hits the ear in a way that listeners can't help but groove to, sing along with, and be a part of from beginning to end. They hold a passion for all things rock, blues, folk and I believe their music has tipped the hat to these genres in a noticeable way.
They have broken away from the boundaries that define their genre normally by producing material that holds a broader musical range. They have branched from a standard folk band and have developed a voice and sound that is uniquely their own mixing all of the aforementioned genres with notes of indie and pop. Their fresh approach to folk music is what will take the band to the heights that they want to achieve.
I was lucky enough to catch up with Bob on Butler's campus a few weeks back and honestly left the interview a bigger fan than when I arrived.
What do you think about when alone in your car?
"I think about death a lot, I'm terrified of it honestly"
What are you currently listening to these days?
"I'm a huge Wilco fan along with Tame Impala and Paul Simon"
What is one thing you know now, that you wish you had known when you started this band?
"That just because I'm a front man, it doesn't mean I own the music"
What's been the most satisfying part of this project?
"The experience and everything I have put into it thus far"
What has been the least satisfying part of this project?
"Mainly the PA systems we have to play through at certain venues, to be perfectly honest"
What recent accomplishment are you proud of?
"I would have to say the EP and my poetry class. I have discovered my voice and its continuously growing"
In what type of environment do you work the best in?
"In my room, low lights, and late at night. It's an out of body experience that happens when i'm little tired and possibly buzzed. That helps keep me from my own boundaries"
Do you have someone who you consider to be a professional mentor?
"Dr. Forham my poetry professor, he has led me to write in a way that is self forgetful"
As we wrapped up our interview, Bob expressed the bands passion to connect with the audience when on stage and the rewarding moment when they see a fan singing their song back at them. Coyote Armada, on behalf the local Indy music scene, we want to thank you for the music, the passion and look forward to singing your songs back to you for years to come.
---

Brandon Cannon is a founding member of the band Spanking Shakespeare, the visionary behind the "Shine: Local Music Spotlight" series, and Editor-in-Chief of the Indy In-Tune blog.
Blog comments powered by

Disqus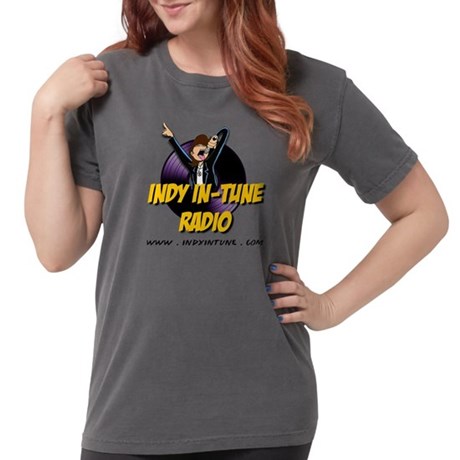 Ladies, don't you hate buying generic (unisex) T-shirts? We've got you covered with a line of womens'-fit clothing in a variety of styles and colors. Check Out Our Specials This Week...
Solicitations and Submissions
Solicitations for blog posts can be made by sending and email to "blog -at- indyintune -dot- com" and should follow these guidelines:
Local (Indianapolis-based) acts always have priority.
Visisting acts playing a bill with one or more local acts are also considered.
We generally don't like to repeat content found on other sites. If your request already has a lot of coverage on other sites, it will be considered low-priority unless you can give us an exclusive angle.
For obvious reasons, we don't do solicited album reviews, though we do appreciate you letting us know when you have a new release. Consider coming in and talking about the album yourself live on the air or a podcast.
All of our staff writers are unpaid enthusiasts. All requests for blog posts are entirely at their descretion.
As such, they generally need a lot of lead-time to put something out -- we're talking weeks of lead time, not hours.
That said, individual authors have full authority to ignore the following guidelines and write whatever they want ... if you can convince them to.
In addition, feel free to write your own post and submit it for posting as a "guest blogger." Those almost always get accepted.
Finally, regional or national acts submitting without meeting the above guidelines are generally ignored. We're not trying to be dicks, but if you send us a generic form-letter with your press release, and it doesn't even remotely concern a local artist or event, then you're not part of our core focus.