M.O.R. Episode 3 -- Michael Dryburgh
By: Ben Cannon, Bram Epstein, and Darrin Snider
Sunday, June 6, 2021
---
M.O.R. Episode 2 -- Ian Thomson
By: Ben Cannon, Bram Epstein, and Darrin Snider
Sunday, May 23, 2021
---
M.O.R. Episode 1 -- Mark Kelly
By: Ben Cannon, Bram Epstein, and Darrin Snider
Sunday, May 16, 2021
---
An In-Snide Look: I Think I Could Get Used to this Life Sometimes
By: Darrin Snider
Sunday, June 7, 2020
---
Getting Down to Earth with mOOnMen
By: Amy Foxworthy
Sunday, February 16, 2020
---
The Musical Journey of Jethro Easyfields
By: Amy Foxworthy
Tuesday, February 11, 2020
---
Monday Mixtape: Etwasprog
By: Darrin Snider
Monday, February 10, 2020
---
Monday Mixtape: Excerpts from the Summer of 2014
By: Darrin Snider
Monday, January 20, 2020
---
Mix Tape Monday: Mashin' it Up
By: Darrin Snider
Monday, January 13, 2020
---
Mix Tape Monday: Back to the Gym Workout
By: Darrin Snider
Monday, January 6, 2020
Mix Tape Monday: Great Guitarists
By: Darrin Snider (darrin at indyintune dot com)
Monday, March 25, 2019 5:00:00 PM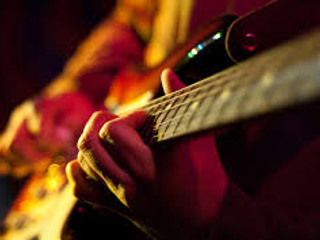 We're on a roll now, so I thought I might do a set of mixed tapes featuring a different instrument each week. Now, please don't take this as a "Top Ten" or "All-Time Greatest" list. There's a formula for contriving those for maximum efficiency. Seriously, I read this in a book by a rock journalist: They intentionally put something kind of current and established, but not too "out there" for #3, then swap #1 and #2 to make people talk about how the list "isn't wrong, but they would have done it differently." We're all friends here, and I would never manipulate any of you in such a shallow fashion. As you can tell, my lists are completely self-serving and really only about stuff I am listening to.
So, for this list, we're going to look at guitarists. As a keyboard player who never really got past basic chords, I know shit about what technically makes a guitar player good. I'm sure like everything, it's a matter of chops, style, technique, fundamentals, etc. Let's just say, basically I know what I like, so that's criteria #1. Criteria #2 is, I'm trying to avoid the ridiculously obvious ones that are ALWAYS in these lists. Please don't throw bricks through my window; I don't hate Hendrix, Stevie Ray, Van Halen, Iommi, and those guys, I just don't happen to be listening to them much this week compared to the people on this mixed tape. Also, I'm TRYING to avoid repeating bands that I've already mentioned multiple times in this column over the past three months, so that also weeds out another group of artists. Besides, I had to leave something for you guys to talk about in the comments.
Darrin's (First) Great Guitarists Playlist:
Allan Holdsworth -- City Nights Hands-down my favorite intro track to an album, my favorite Holdsworth track, and probably one of my favorite guitar solos ever.
Al DiMeola -- Kiss My Axe Aside from chops and obvious virtuosity, Al has this whole "cool high school science teacher" vibe going for him. Heck, he doesn't even make the "pain face" when he's shredding. He's just Mr. Ice.
Frank Zappa -- Zoot Allures Not being a guitar player, I don't know what he's doing that makes his sound so distinct. Is it the effects? Is it this weird "upward picking" or where he's playing on the neck? Either way, there's a reason the word "genius" is thrown around with his name a lot.
Ritchie Blackmore (Deep Purple) -- Speed King When you start thinking about the influence of Hendrix on the British players, you always hear the story of Clapton, Richards, Townsend, Harrison, et al going to see him and being blown away. I really feel like Blackmore was the only one who was really paying attention, or at least he was the only one that went on to blatantly follow on from where Hendrix left off.
Peter Frampton - Lines on My Face The thing I love about Frampton is, both his voice and his playing are versatile enough to go from shredder to ballad effortlessly. I also love that his voice and playing haven't changed one bit over the years. You can find a current version of the song out there, but I'm going with his "Virtuoso Musician on the Cover of Tiger Beat" era ... which is ANOTHER thing I love about Frampton.
Allman Brothers -- One Way Out I know, I said I was going to change up the bands I pick, but as mentioned before, I think Duane's death reshaped the direction of rock in the 70's, and probably not for the better.
Buddy Guy -- First Time I Met the Blues Saw Buddy Guy for free back in the 90's ... sort of a last-minute, "Hey, I've got tickets to this show, do you wanna go?!" I liked him before, but seeing him live, I fell in love.
Jeff Beck -- 'Case We've Ended as Lovers I'm going to double you up with some Yardbirds alum here, just because Clapton also killed it on this performance.
Adrian Belew -- The Momur I've seen Belew in concert probably more times than anyone except Yes. Difference is, you usually get to say, "Hi," and chat with Belew afterwards at no extra cost. The hardest part was picking which track to spotlight. Feeling classic tonight.
Michael Schenker (UFO) -- Rock Bottom Schenker is on another planet here. One of the great guitar tracks of all time.
Robin Trower -- Bridge of Sighs This could also be considered the 11th track on the "Wine Drinking" playlist from a couple of weeks ago. Another long-time favorite of mine.
Got suggestions for what pairs well with this list? Have a suggestion for a future mix tape? Want to submit your own "guest mixed tape" to be featured here? Comments are available below...
---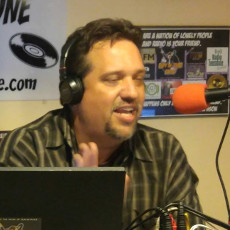 Darrin Snider is the OCD music nerd responsible for creating Indy In-Tune. By day he's a cloud engineer and business analyst, but he still hopes to someday be an overnight freeform disc jockey married to the local weathergirl who happens to be a former eastern-European supermodel.
Blog comments powered by

Disqus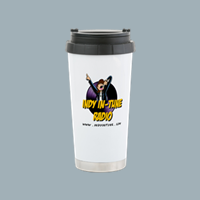 As seen on the webcam. Are you one of those people who can't survive without copious amounts of coffee in the morning? You definitely need one of our stainless steel travel mugs. Give your caffeine the gift of style...
Solicitations and Submissions
Solicitations for blog posts can be made by sending and email to "blog -at- indyintune -dot- com" and should follow these guidelines:
Local (Indianapolis-based) acts always have priority.
Visisting acts playing a bill with one or more local acts are also considered.
We generally don't like to repeat content found on other sites. If your request already has a lot of coverage on other sites, it will be considered low-priority unless you can give us an exclusive angle.
For obvious reasons, we don't do solicited album reviews, though we do appreciate you letting us know when you have a new release. Consider coming in and talking about the album yourself live on the air or a podcast.
All of our staff writers are unpaid enthusiasts. All requests for blog posts are entirely at their descretion.
As such, they generally need a lot of lead-time to put something out -- we're talking weeks of lead time, not hours.
That said, individual authors have full authority to ignore the following guidelines and write whatever they want ... if you can convince them to.
In addition, feel free to write your own post and submit it for posting as a "guest blogger." Those almost always get accepted.
Finally, regional or national acts submitting without meeting the above guidelines are generally ignored. We're not trying to be dicks, but if you send us a generic form-letter with your press release, and it doesn't even remotely concern a local artist or event, then you're not part of our core focus.