M.O.R. Episode 3 -- Michael Dryburgh
By: Ben Cannon, Bram Epstein, and Darrin Snider
Sunday, June 6, 2021
---
M.O.R. Episode 2 -- Ian Thomson
By: Ben Cannon, Bram Epstein, and Darrin Snider
Sunday, May 23, 2021
---
M.O.R. Episode 1 -- Mark Kelly
By: Ben Cannon, Bram Epstein, and Darrin Snider
Sunday, May 16, 2021
---
An In-Snide Look: I Think I Could Get Used to this Life Sometimes
By: Darrin Snider
Sunday, June 7, 2020
---
Getting Down to Earth with mOOnMen
By: Amy Foxworthy
Sunday, February 16, 2020
---
The Musical Journey of Jethro Easyfields
By: Amy Foxworthy
Tuesday, February 11, 2020
---
Monday Mixtape: Etwasprog
By: Darrin Snider
Monday, February 10, 2020
---
Monday Mixtape: Excerpts from the Summer of 2014
By: Darrin Snider
Monday, January 20, 2020
---
Mix Tape Monday: Mashin' it Up
By: Darrin Snider
Monday, January 13, 2020
---
Mix Tape Monday: Back to the Gym Workout
By: Darrin Snider
Monday, January 6, 2020
Mix Tape Monday: Relax with a Nice Bottle of Wine
By: Darrin Snider (darrin at indyintune dot com)
Monday, March 4, 2019 5:00:00 PM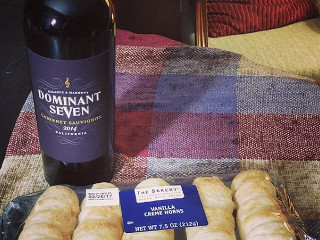 Fine, caught shit for the last two weeks being too self-serving and grotty for the masses. Excuuuuuse Meeee for trying to bring a little culture and eclecticism to your otherwise sad, dreary lives. Still, hey, no problem, I have months of these playlists planned out, I probably just need to rearrange this week's scheduled entry ("My Desi-Influenced Pakistani Club Hits") and swap in something a bit more "pedestrian."
Ah, here we go. We've all got one of these playlists, I'm sure. The one you pop in when you've just had enough of your significant other, your boss, your kids, your dog, and you just want to kick back, crack open a cold one, and spin something from the mellow side of life. Now, as I live alone, it would be alcoholism if I were to drink beer when I'm by myself, however, wine gets a free pass ... because it's classy. It also requires a different type of music, soooooo ...
Darrin's Kick Back After a Hard Day and Drink a Bottle of Wine Mixtape:
Traffic -- Low Spark of High-Heeled Boys You HAVE to start the mix off with this one, because it actually features a "fade in." Well, not this one, because I chose a live version to add visual excitement. Go seek out the album if you aren't familiar.
Rush -- The Necromancer Betcha didn't think I could find a wine-mellow Rush song. Bet you're wondering where the Yes reference comes in this list.
Elton John -- Madman Across the Water Didn't make you wait long for the Yes reference. Don't get it? Google. This version is a bit more "up" than the studio version, which I like better, except that this live version reminds us Elton is a really good improvisational player, while his part on the original is a lot more subdued.
Prince -- Purple Rain We covered this on the covers playlist, but I don't feel like I need to defend it here either.
Pink Floyd -- Dogs Again, going with a live version because it's more interesting, and because I'm not a purist that says it has to be the original lineup or anything.
U2 -- Bullet the Blue Sky It's possible you're getting a little mellow after Floyd, so let's liven thigs up JUST a bit.
Steely Dan -- Aja I know the four Steve Gadd solos at the end pretty much means drummers CAN'T unwind to this one, but the rest of us just go with it. Also, I don't think there will ever be a live version better than the original, so we'll skip those.
Led Zeppelin -- No Quarter On the other hand, this song is a different kind of magic every time it's played live.
The Doors -- The End I will admit, this one makes me feel like I'm in a rice field getting ready to go hunt down Col. Kurtz.
Dire Straits -- Private Investigations Why haven't we managed to get any kind of a Dire Straits reunion since 1996?! It's criminal!
Got suggestions for what pairs well with this list? Have a suggestion for a future mix tape? Want to submit your own "guest mixed tape" to be featured here? Comments are available below...
---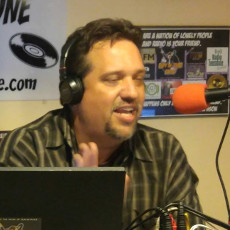 Darrin Snider is the OCD music nerd responsible for creating Indy In-Tune. By day he's a cloud engineer and business analyst, but he still hopes to someday be an overnight freeform disc jockey married to the local weathergirl who happens to be a former eastern-European supermodel.
Blog comments powered by

Disqus
Handy places to visit if you are part of, or want to know more about, our music scene ...
Solicitations and Submissions
Solicitations for blog posts can be made by sending and email to "blog -at- indyintune -dot- com" and should follow these guidelines:
Local (Indianapolis-based) acts always have priority.
Visisting acts playing a bill with one or more local acts are also considered.
We generally don't like to repeat content found on other sites. If your request already has a lot of coverage on other sites, it will be considered low-priority unless you can give us an exclusive angle.
For obvious reasons, we don't do solicited album reviews, though we do appreciate you letting us know when you have a new release. Consider coming in and talking about the album yourself live on the air or a podcast.
All of our staff writers are unpaid enthusiasts. All requests for blog posts are entirely at their descretion.
As such, they generally need a lot of lead-time to put something out -- we're talking weeks of lead time, not hours.
That said, individual authors have full authority to ignore the following guidelines and write whatever they want ... if you can convince them to.
In addition, feel free to write your own post and submit it for posting as a "guest blogger." Those almost always get accepted.
Finally, regional or national acts submitting without meeting the above guidelines are generally ignored. We're not trying to be dicks, but if you send us a generic form-letter with your press release, and it doesn't even remotely concern a local artist or event, then you're not part of our core focus.