M.O.R. Episode 3 -- Michael Dryburgh
By: Ben Cannon, Bram Epstein, and Darrin Snider
Sunday, June 6, 2021
---
M.O.R. Episode 2 -- Ian Thomson
By: Ben Cannon, Bram Epstein, and Darrin Snider
Sunday, May 23, 2021
---
M.O.R. Episode 1 -- Mark Kelly
By: Ben Cannon, Bram Epstein, and Darrin Snider
Sunday, May 16, 2021
---
An In-Snide Look: I Think I Could Get Used to this Life Sometimes
By: Darrin Snider
Sunday, June 7, 2020
---
Getting Down to Earth with mOOnMen
By: Amy Foxworthy
Sunday, February 16, 2020
---
The Musical Journey of Jethro Easyfields
By: Amy Foxworthy
Tuesday, February 11, 2020
---
Monday Mixtape: Etwasprog
By: Darrin Snider
Monday, February 10, 2020
---
Monday Mixtape: Excerpts from the Summer of 2014
By: Darrin Snider
Monday, January 20, 2020
---
Mix Tape Monday: Mashin' it Up
By: Darrin Snider
Monday, January 13, 2020
---
Mix Tape Monday: Back to the Gym Workout
By: Darrin Snider
Monday, January 6, 2020
Mix Tape Monday: Stuff I Feel Like I May Be the Only Person Who Owns It
By: Darrin Snider (darrin at indyintune dot com)
Monday, February 25, 2019 5:00:00 PM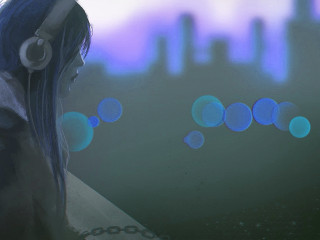 We've talked a lot about how music means different things to different people and how you inexplicably like some bands or just never got into others, even though you can find no objective reason why. We've even discussed my theories about how your favorite music is music that you either discovered yourself, or you have an accidental association with that feels unique to you. Certainly seems true. My aunt gave me a box of 8-tracks that happened to contain Rush's Hemispheres. I can tell you it was two different guys named Steve that got me into Yes. One via Tales from Topographic Oceans, the other via Big Generator. Keith Buckley (while helping me build up my Yes Solo album catalog, ironically) threw in Mike Oldfield's Ommadawn, suspecting I might like it. Brendan Grube tossed me my first two Chick Corea CD's. That was a far as the introduction went however. Obsessing over the back catalog, bootlegs, side projects, and rarities from each of these bands on my own is what makes that music special to me.
Those of course are pretty obvious examples, and I'm sure the majority of people who read this blog are familiar with them. On the other hand, I also have a huge collection of crazy stuff that few people will have heard of, and that I definitely found on my own. This is what I used to call "lonely" music, because in the days before the Internet, I didn't know anybody else who liked these artists, and you couldn't just pop on Twitter and ask if they had other albums, or even any old demos sitting around that I hadn't heard before. .
Darrin's Secret Stash He's Pretty Sure Nobody Else Has Ever Heard of:
Clyde Criner -- The Blue Rose Bought this randomly from a cut-out bin on cassette in the early 90's. No idea even what kind of music it was. Fell in love. Later tracked it down on CD. Still one of a handful of albums I keep on my phone and share whenever possible since it's not available on any streaming service I can find.
Mike Vickers -- Retribution Well, maybe this isn't obscure to anyone my age living in the UK, where it was better known as Theme From Kremmen of the Star Corps. Recently figured out exactly what track it was. Okay, maybe a bit cornier-sounding than I remember, but to me, this just SOUNDS like my childhood in 1978.
PoemPhone -- New Word Order Believe it or not, I went through a "poetry phase." PoemPhone was neat in that it was a great mix of the New York slam scene, which introduced me to poets who had side projects ... like King Missile, Golden Palominos, and in this case a guy named M. Doughty who fronted a little band called Soul Coughing.
Toy Matinee -- Queen of Misery Living in Broad Ripple one weekend, I was sitting around incredibly bored, so I popped up the street to Coconuts Music and bought this on a whim, because it had Guy Pratt (Pink Floyd) and Kevin Gilbert (Stanley Snail) on it. Not what I expected, but still a fun album.
Vox Humana -- Champion Of the World Pretty obvious my love of six degrees of separation from Deep Purple got me to buy this album. This song alone crosses over Scott Henderson (Chick Corea Elektric Band), Jeff Berlin (ABWH), Ronnie Montrose, Clare Fischer (Dizzy Gillespie, Prince, Chaka Khan, Paul McCartney and others), and Neil Peart (Rush).
Doug Clark and the Hot Nuts -- Baby Let Me Bang Your Box Somehow, at the tender age of six, when my dad gave me a stack of his old vinyl to help me build my first fledgling music library, he (accidentally or on purpose) included his extensive collection of Doug Clark and Hot Nuts. My mother was, shall we say, a bit irritated at that, since they are definitely NOT appropriate for six-year-olds.
Deathslayer -- Journey for Light Call this one the textbook "need to carve out my own uniqueness in high school" phase. In the metal crowd, we were all known for having our own favorite bands. Sadly, by the time I moved to Indiana, all the good combinations of bands people knew were taken, but I had a pretty good knowledge of semi-obscure underground metal bands (sound familiar?), so I settled on Sabbath, Lee Aaron, and Deathslayer as my unique signature sound. Sadly, Deathslayer never really got past a few demos, and what I had what were probably fifth-generation copies.
Brownsville Station -- Mr. Johnson Sez Not so much the band, everyone knows the band, but this was one of my favorite albums at age seven. Probably annoyed the crap out of my parents with it. Sadly, it never made it to CD, so analog rips are about all you'll find out there. This particular track is neat because I had no idea who "Mr. Johnson" was or why he had so much bad luck ... well, until I was a lot older.
Otto Luening -- Synthesis for Orchestra and Electric Sound Another weird kick I got into in the 80's was electronic composition, mostly because of Wendy Carlos' Tron Soundtrack, which was a bit more accessible than where that rabbit hole, and the MSU music library, eventually lead me.
Steve Lacy-- The Rise Saw his name on a list of great jazz saxophonists with a description indicating he was a leader of the avante garde movement. I thought, "Hey, cool! Jazz has an equivalent of prog?! I'm going to love this!" I did NOT, in fact, love it. Though now I know why nobody else has heard of him.
Got a band or artist you love that it seems like only you know about? Have a suggestion for a future mix tape? Want to submit your own "guest mixed tape" to be featured here? Comments are available below...
---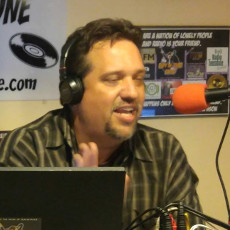 Darrin Snider is the OCD music nerd responsible for creating Indy In-Tune. By day he's a cloud engineer and business analyst, but he still hopes to someday be an overnight freeform disc jockey married to the local weathergirl who happens to be a former eastern-European supermodel.
Blog comments powered by

Disqus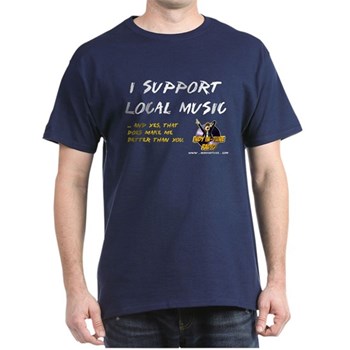 Back by popular demand for a limited time only, "I support local music ... and yes, that does make me better than you." Show the world that you, too, are a proud elitist music snob! Get yours before time runs out...
Solicitations and Submissions
Solicitations for blog posts can be made by sending and email to "blog -at- indyintune -dot- com" and should follow these guidelines:
Local (Indianapolis-based) acts always have priority.
Visisting acts playing a bill with one or more local acts are also considered.
We generally don't like to repeat content found on other sites. If your request already has a lot of coverage on other sites, it will be considered low-priority unless you can give us an exclusive angle.
For obvious reasons, we don't do solicited album reviews, though we do appreciate you letting us know when you have a new release. Consider coming in and talking about the album yourself live on the air or a podcast.
All of our staff writers are unpaid enthusiasts. All requests for blog posts are entirely at their descretion.
As such, they generally need a lot of lead-time to put something out -- we're talking weeks of lead time, not hours.
That said, individual authors have full authority to ignore the following guidelines and write whatever they want ... if you can convince them to.
In addition, feel free to write your own post and submit it for posting as a "guest blogger." Those almost always get accepted.
Finally, regional or national acts submitting without meeting the above guidelines are generally ignored. We're not trying to be dicks, but if you send us a generic form-letter with your press release, and it doesn't even remotely concern a local artist or event, then you're not part of our core focus.