M.O.R. Episode 3 -- Michael Dryburgh
By: Ben Cannon, Bram Epstein, and Darrin Snider
Sunday, June 6, 2021
---
M.O.R. Episode 2 -- Ian Thomson
By: Ben Cannon, Bram Epstein, and Darrin Snider
Sunday, May 23, 2021
---
M.O.R. Episode 1 -- Mark Kelly
By: Ben Cannon, Bram Epstein, and Darrin Snider
Sunday, May 16, 2021
---
An In-Snide Look: I Think I Could Get Used to this Life Sometimes
By: Darrin Snider
Sunday, June 7, 2020
---
Getting Down to Earth with mOOnMen
By: Amy Foxworthy
Sunday, February 16, 2020
---
The Musical Journey of Jethro Easyfields
By: Amy Foxworthy
Tuesday, February 11, 2020
---
Monday Mixtape: Etwasprog
By: Darrin Snider
Monday, February 10, 2020
---
Monday Mixtape: Excerpts from the Summer of 2014
By: Darrin Snider
Monday, January 20, 2020
---
Mix Tape Monday: Mashin' it Up
By: Darrin Snider
Monday, January 13, 2020
---
Mix Tape Monday: Back to the Gym Workout
By: Darrin Snider
Monday, January 6, 2020
Mix Tape Monday: Synthpop/Chillwave/Indetronica (or whatever)
By: Darrin Snider (darrin at indyintune dot com)
Monday, January 7, 2019 5:00:00 PM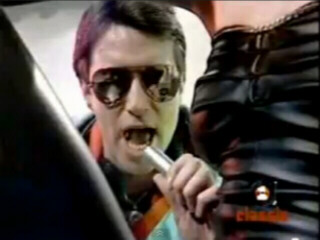 New Year's Resolution time. I'm going to try to get more active and consistent with the blog around here this year. Let's face it, nobody else will. I seem to go through staff writers the way Spinal Tap goes through drummers. So, in order to keep content going, unless I have something more vital to say, Monday's are now, by deafult, going to be "Mix Tape Mondays" around here. For you kids, this was the primary method of communication before playlists ... and CD burners ... and owning your own Internet radio station were a thing. So, the rule of thumb here is ten songs, one common theme, possibly in an order of importance, but not necessarly. Easy, right? Yeah, ask me again in May.
So, for week one, I guess the most logical place to start is somewhere middle-of-the-road accessible, but not too mainstream, that a good chunk of people can get on board with. The last time I ever found anything reasonbly current music that was popular in somebody's nice demographic that I just immediately latched onto was a few years back while listening to KSPC in Claremont, California at work one day. One particular show played an hour of something I later learned was the synthpop/indetronica/chillwave genres. Now, I know we all hate genres, but when you discover something, it's really handy if you're like me, and you're always looking for rabbit holes to dive into.
Now, I won't argue the semantics of which songs are in which genre, in fact, I'll try to keep my comments to a minimum and let the music sort of do it's own overlapping. Let's just say I picked these particular tracks because of a particularly nostalic synth sound that, in retorspect, I wish I had embraced more when I was in bands back in the 1980's, instead of just playing guitar parts with an organ or electric piano patch in hair metal cover bands.
The Synthpop / "Indietronica" / Chillwave Mix Tape:
Washed Out: Feel it All Around This is where it all started for me. I got drawn into the synth sound in this, thinking it sounded very like early 80's Gary Wright or something that triggered a memeory, anyway. Turns out that sound is a half-speed version of Gary Low's "I Want You" (which in retrospect sounds like a cheesy, sped up version of Washed Out) combined with an added "10cc-style" vocal wash on it. I had no idea at the time that this was already a hit, and the theme song to the TV show Portlandia. I just though the way it was constructed was such genius that I made it one of my new all-time favorites.
Neon Indian: Polish Girl Speaking of genius: Alan Palomo ... am I right? I'm going with the KEXP version of this track because I just think it's fascinating to see how all this is pulled off live.
Alpine: Gasoline There is a point in my life, probably no so long ago, that I would have absolutely hated this band ... well ... at least pretended to. Now I'm secure enough in my masculinity to say they're one of my favorites. Oh, and all the perfect bodies jumping around in the video just add to a great layering of sounds, but I didn't know about the video when I fell in love with the song.
Poolside: Slow Down I've not spent a lot of time in Southern California, but I imagine this is exactly what it sounds like in mid-June. As near as I've been able to run the taxonomy, chillwave is a very specific subgenre of synthpop, and this song is considered "daytime disco", which is a very specific subset of chillwave. I'm very confused, and nobody can tell me the criteria for any of them, and this is getting a bit ludicrous.
St. Lucia: Closer Than This To make things even more confusing, a lot of synthpop "bands" are really just one person who then goes and hires a band to play the music live, but the person still goes by the band name. So, St. Lucia is not a band, it's a South African musician named Jean-Philip Grobler ... I think. Anyway, there was a great version of this song where he/they playing in a studio/club of some sort that had amazing white ambient light that I was just in love with the style. Unfortunately, they found out I loved it, and so they took it down, so instead I'll go with this live version.
Chad Valley: I Want Your Love So, you know about bands being people who go by the band name ... then sometimes the band name is the name of a person who is NOT the person that makes up the band ... which really screws up your pronound game. I looked it up ... Chad Valley is a rather rude slang expression for a ... er ... colon? ... oh, it's also a place in Birmingham, England. Maybe that's where he took the name comes from. Anyway, Chad Valley is actually Hugo Manuel. I can't remember where I found him. I have vague recollections of one of my favorite DJ's in England telling me to join his Kickstarter? Maybe? I can't back this up.
Discovery: Osaka Loop Line Okay, I will admit the whole 8-bit thing was cool at first, but now it's very crass mixed with all of these other smoother sounds. However, I find the hook infinitely singable, so I'm leaving it on this mix tape.
The Pass: Treatment of the Sun To say we really don't have much synthpop coming out of Indy (except Modern Motion), it's nice to know that Louisville has these guys.
Wild Nothing: Shadow Wild Nothing is Jack Tatum. That one's not as confusing. He's got an impressive resume prior to this is you look him up. I'll make that your homework assignment.
Miami Horror: Another Rise, Another Fall I think this one came from the "If you like 'Feel it All Around,' you'll like this soft rip-off of it..." Okay, that's probably not fair, I'm sure the record company made them do it, and I really do like almost everything this band does ... a lot. In fact, they made me realize there is very little music coming out of Australia that I don't eventually latch on to.
Got suggestions for what pairs well with this list? Have a suggestion for a future mix tape? Want to submit your own "guest mixed tape" to be featured here? Comments are available below...
---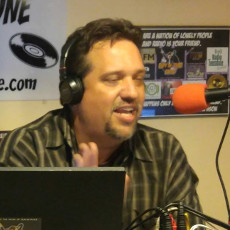 Darrin Snider is the OCD music nerd responsible for creating Indy In-Tune. By day he's a cloud engineer and business analyst, but he still hopes to someday be an overnight freeform disc jockey married to the local weathergirl who happens to be a former eastern-European supermodel.
Blog comments powered by

Disqus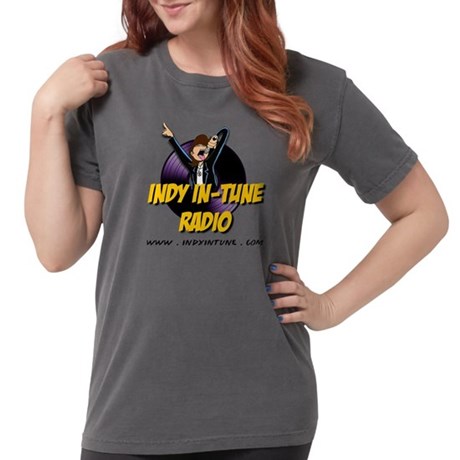 Ladies, don't you hate buying generic (unisex) T-shirts? We've got you covered with a line of womens'-fit clothing in a variety of styles and colors. Check Out Our Specials This Week...
Solicitations and Submissions
Solicitations for blog posts can be made by sending and email to "blog -at- indyintune -dot- com" and should follow these guidelines:
Local (Indianapolis-based) acts always have priority.
Visisting acts playing a bill with one or more local acts are also considered.
We generally don't like to repeat content found on other sites. If your request already has a lot of coverage on other sites, it will be considered low-priority unless you can give us an exclusive angle.
For obvious reasons, we don't do solicited album reviews, though we do appreciate you letting us know when you have a new release. Consider coming in and talking about the album yourself live on the air or a podcast.
All of our staff writers are unpaid enthusiasts. All requests for blog posts are entirely at their descretion.
As such, they generally need a lot of lead-time to put something out -- we're talking weeks of lead time, not hours.
That said, individual authors have full authority to ignore the following guidelines and write whatever they want ... if you can convince them to.
In addition, feel free to write your own post and submit it for posting as a "guest blogger." Those almost always get accepted.
Finally, regional or national acts submitting without meeting the above guidelines are generally ignored. We're not trying to be dicks, but if you send us a generic form-letter with your press release, and it doesn't even remotely concern a local artist or event, then you're not part of our core focus.